Exclusive: Make food and drink corporations 'account for water usage', says scientist
Food production's effect on water supplies must be investigated and properly recorded, warns Professor Tony Allan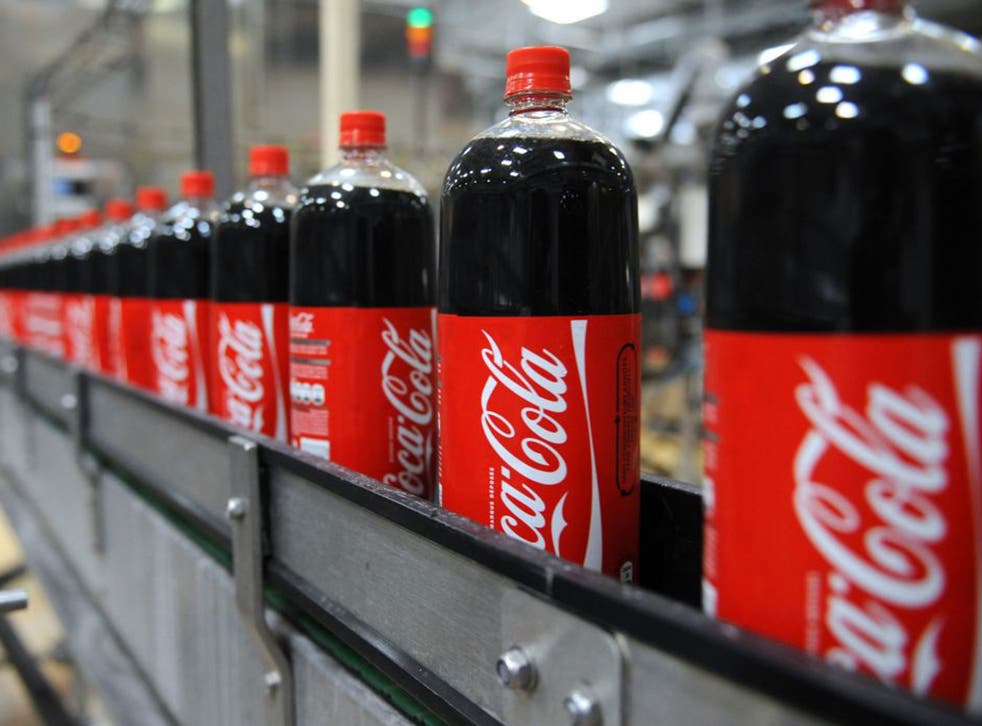 Supermarkets and food producers should be made to account for the amount of water they use if critical global shortages are to be prevented, a leading expert on the resource has said.
With 90 per cent of water used by society being taken up by food production, Professor Tony Allan believes water usage must be formally recorded in company filings to ensure that the true costs of production are recognised.
Mr Allan told The Independent it is vital that major companies, such as Coca-Cola and Kraft, together with powerful supermarkets including Walmart, take a lead in establishing measures to "capture the value of water".
Many corporate chiefs have already started taking steps to recognise the environmental costs, but Mr Allan, of King's College London, is urging ministers and professional bodies to push through rule changes to make accounting for water compulsory.
"We pretend it is free, but if we continue in this present direction, it's like driving a car without a steering wheel or brakes, with respect to the environment – sooner or later, there will be a crash," he said.
He is lobbying business leaders and government officials to win support for the measure, and is speaking to supermarkets and other companies in food-supply chains. Mr Allan is also dealing with the World Business Council for Sustainable Development, which wants agricultural production doubled by 2050 without any extra use of water.
"Worldwide, wherever there is irrigation we have always run out of water," Mr Allan said. "It's happening big time in the western USA. Every country in the Middle East that has irrigation has run out of water. The Indus is in trouble. China's rivers are in trouble, the Australian rivers are in trouble. North-west India is in trouble. All of these places are very severe hotspots which require very difficult water reform. They are also important food-producing areas."
When Britain imports food from these areas, it is in effect successfully exporting environmental damage without having to pay for it, he says.
"We have access to their ecosystem and we don't have to pay a bean. It is all economically invisible and politically silent," he said. "We need to get accountants and chief executives and senior people in government to recognise that what we are doing is very bad for the environment."
In the 1990s, Mr Allan came up with the concept of virtual water, the quantity involved in the production of goods, particularly food. Each slice of toast consumed in Britain, for example, has taken up 240 litres of water in its production. It takes 1,000 tons to produce a ton of wheat and 16,000 tons for each ton of beef.
His efforts have been boosted by a €40,000 (£33,000) prize for winning the Prince Albert II Foundation's Water Award. He will use the money to highlight the role of water in food-supply chains and "to advance the introduction of reporting and accounting rules on water".
Register for free to continue reading
Registration is a free and easy way to support our truly independent journalism
By registering, you will also enjoy limited access to Premium articles, exclusive newsletters, commenting, and virtual events with our leading journalists
Already have an account? sign in
Register for free to continue reading
Registration is a free and easy way to support our truly independent journalism
By registering, you will also enjoy limited access to Premium articles, exclusive newsletters, commenting, and virtual events with our leading journalists
Already have an account? sign in
Join our new commenting forum
Join thought-provoking conversations, follow other Independent readers and see their replies