Exclusive: Renewable energy from rivers and lakes could replace gas in homes
A revolutionary system using water-sourced heat pumps is being tested on a new development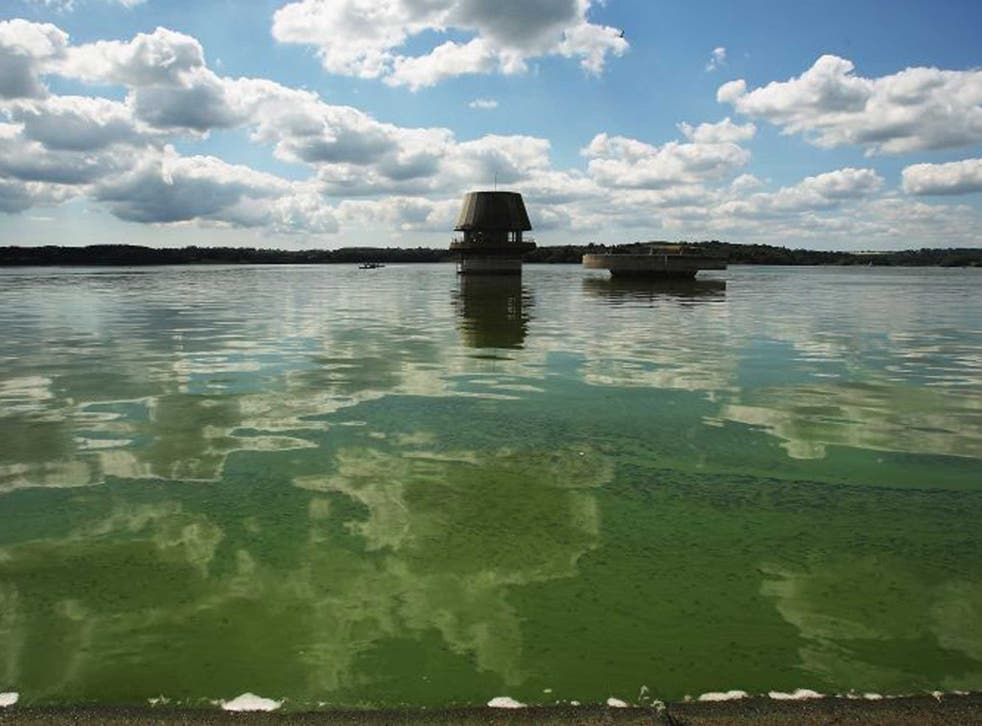 Millions of homes across the UK could be heated using a carbon-free technology that draws energy from rivers and lakes in a revolutionary system that could reduce household bills by 20 per cent.
The Energy Secretary, Ed Davey, has described the development as "game changing" in relation to Britain's need for renewable energy against the backdrop of insecurity in Russia, which supplies much of Europe's gas, and the political row at home over soaring fuel bills.
In the first system of its kind in the UK, a heat pump in the Thames will provide hot water for radiators, showers and taps in nearly 150 homes and a 140-room hotel and conference centre in south London, saving 500 tons of carbon emissions from being released every year into the atmosphere.
Mr Davey has asked officials at the Department of Energy and Climate Change (Decc) to draw up a nationwide map showing where renewable heat can be drawn from water to explore the potential of heat pumps. In theory, any body of water, including tidal rivers as well as standing water such as reservoirs and lakes, can be used as long as they are in the open and heated by the Sun. The Government has a target of 4.5 million heat pumps across Britain, although some will be using heat from air as well as water. David MacKay, the chief scientific adviser to Decc and professor of engineering at Cambridge University, has described a combination of heat pumps and low carbon electricity as the future of building heating.
Water-source heat pumps have been used on an individual domestic level and are popular in Japan and Scandinavia, but have not been developed on a larger scale and have not generated sufficiently hot water for everyday use. For the first time, scientists at Mitsubishi and Mike Spenser-Morris, a local developer and director of the Zero Carbon Partnership, have created a system that can generate 45C heat and can be used on a wider scale for mass housing developments.
The development is at Kingston Heights in Richmond Park in south London – a neighbouring constituency to Mr Davey's own – where Tory MP Zac Goldsmith has campaigned for greater use of environmentally friendly energy. The first residents will move in at the end of this month and benefit from the zero-carbon technology, with savings on their heating bills of up to 20 per cent.
The Mitsubishi "Ecodan" pump used at Kingston won the award for best new product or technology at the Climate Week Awards earlier this month and is seen as revolutionising the renewables industry. While the system is thought to have cost about £2.5m, the Government is set to unveil subsidies for domestic renewable heat production, known as "renewable heat incentives"; so in future the price tag could be much lower.
Water is drawn from two metres below the surface of the Thames, where latent heat from the sun is sustained at around 8C to 10C all year round. The water is filtered twice and fed through a pump, where the low-grade heat is harvested by heat exchangers, while the cooler water is pumped back into the river. The heat exchangers transfer the heat to a series of condensers, which boost the 8C to 10C heat to 45C hot water using a process of reverse refrigeration. This is used to heat domestic water piped into nearby homes. A small amount of electricity is used to power the system, but this is supplied by Ecotricity, which makes it technically zero carbon.
Speaking to The Independent on Sunday, Mr Davey said: "This is at a really early stage, but it is showing what is possible. You never have to buy any gas – there are upfront costs but relatively low running costs.
"I think this exemplifies that there are technological answers which will mean our reliance on gas in future decades can be reduced. Here you have over 100 homes, you have a hotel with nearly 200 bedrooms and a conference centre that won't be using gas. It will be using renewable heat from the nearby River Thames. This is a fantastic development. My department is exploring the potential for this sort of water-source heat pump across the UK, so we're going to map the whole of the UK for the potential.
"Obviously, the real concern is getting secure energy. We've seen the crisis in the Ukraine develop, and the dependency in the EU on imported gas is quite significant. There is a real strategic challenge for the UK and the EU about protecting our sources of energy and making our energy sources more secure. This is where energy security and action on climate change come together.
If you've got home-grown energy, then that is really secure. This is the long-term future, about how we reduce our carbon emissions and our dependency on imported fossil fuels."
Mr Davey said he supported George Osborne's decision to freeze the carbon tax on energy-intensive industries. But in a swipe at Tory Eurosceptics, the Energy Secretary said: "If you get engaged, if you work with European colleagues, you can get the British agenda on climate change. People who say we should be out of Europe are treacherous to Britain's future."
Register for free to continue reading
Registration is a free and easy way to support our truly independent journalism
By registering, you will also enjoy limited access to Premium articles, exclusive newsletters, commenting, and virtual events with our leading journalists
Already have an account? sign in
Register for free to continue reading
Registration is a free and easy way to support our truly independent journalism
By registering, you will also enjoy limited access to Premium articles, exclusive newsletters, commenting, and virtual events with our leading journalists
Already have an account? sign in
Join our new commenting forum
Join thought-provoking conversations, follow other Independent readers and see their replies