Extravagant, yes, exotic, certainly – but black swans aren't as rare as you may think
Nature Studies: next year will see the publication of the most in-depth survey of the breeding and distribution of Britain's birds ever carried out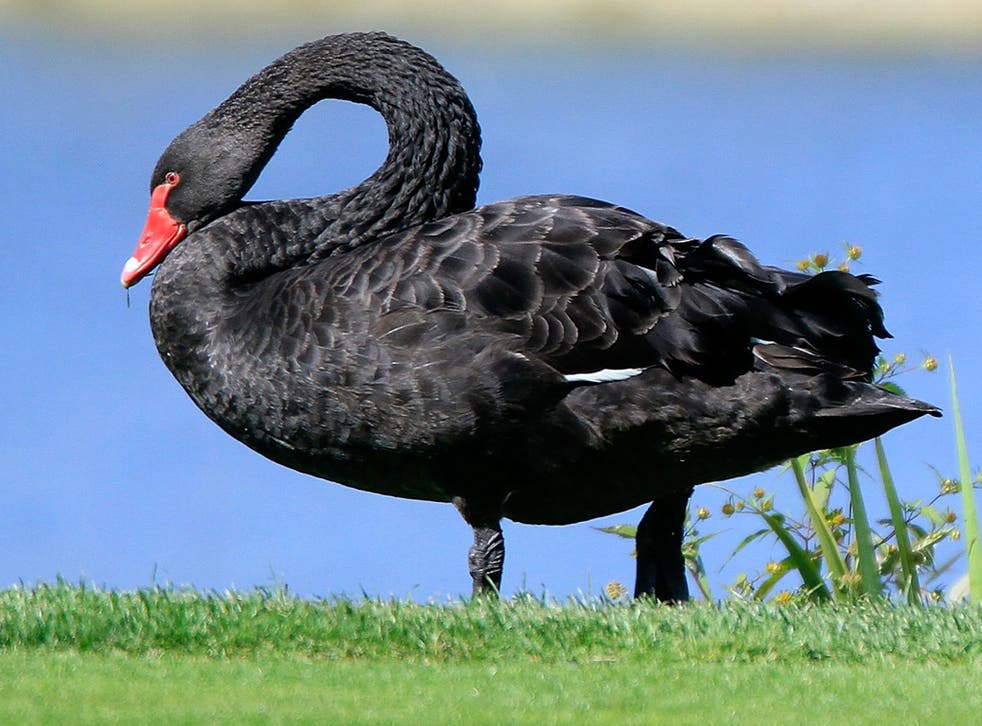 On the whole, Britain doesn't do spectacular when it comes to birds: our national character seems to fit well with something like the dunnock – small, unobtrusive and understated (although it does have a crazy sex life). So if we know anything about a spectacle such as the black swan, we know it's an Aussie creature: it's an icon of Australia. And similarly, if we know anything about the peacock, we know it's from India: it's India's national bird. Far too magnificent for us.
It may surprise you to learn, therefore, that both of these extravagant emblems of tropical climes, familiar from ornamental lakes, ornamental gardens or wildlife parks, have taken a liking to Blighty more generally, and are alive and well and breeding, quite wild, in the British countryside. By the dozen.
At least 37 pairs of black swans and 22 pairs of peacocks have been confirmed as nesting wild in Britain, and with the former, the number of breeding pairs may be as high as 111, and with the latter, as high as 130.
This intriguing fact is but one of many which will be contained next year in the most in-depth survey of the breeding and distribution of Britain's birds which has ever been carried out, entitled Bird Atlas 2007-11: the breeding and wintering birds of Britain and Ireland. Being produced by the British Trust for Ornithology, the new Bird Atlas is the fourth such (the others being atlases of breeding birds in 1976 and 1993, and a wintering bird atlas in 1986) and it is far and away the most comprehensive: the internet has made submission of records far easier, and the new survey is based on 20 million of them, a figure which is an order of magnitude greater than that for the last one.
Looking at 296 bird species in its 500-plus pages, what it shows above all is the comprehensive picture of avian increases and declines over the past 20 years: turtle doves, wood warblers, nightingales and lesser-spotted woodpeckers have all tumbled disastrously in numbers, whereas great-spotted woodpeckers, ravens, buzzards and little egrets have all soared. And for the first time, it takes a detailed look at non-native species, which is where the black swan and the peacock come in.
Other foreigners are well-established too: Chinese geese and guinea fowl are also breeding, as well as a bird of prey, the news of whose presence here as a breeding species will electrify some birders: the Harris hawk from the US, widely used in falconry. Two pairs have now nested successfully in the wild in Britain.
When it appears next autumn, the new Bird Atlas will be pounced on by tens of thousands of wildlife enthusiasts for significant revelations of that sort. Yet one more significant fact about it is the identity of the lead author: it's a woman.
The world of ornithology is overwhelmingly (if not exclusively) male, but the whole, mammoth four-year atlas project, 20 million records and all, has been co-ordinated by the BTO's Dawn Balmer, who, for the record is 42, married with a six-year-old daughter, and has been a passionate birder since her childhood in the Shropshire countryside.
No one's ever suggested there's a glass ceiling for women in ornithology, but if there were, it would be heartening to know that the authorship of the most important bird book in Britain for years will officially be known as Balmer et al.
Poppy, and lark, appeal
A call to older readers: I am trying to put something together on how abundant wildlife was in Britain 50 years ago and more, before intensive farming took hold and wrecked the countryside. If anyone has any particular or vivid personal memories of this abundance, such as showers of skylarks, clouds of butterflies or cornfields full of poppies, I'd be very happy to hear from them. Send an email to the address below.
m.mccarthy@independent.co.uk Twitter: @mjpmccarthy
Join our new commenting forum
Join thought-provoking conversations, follow other Independent readers and see their replies