Ten worst extreme weather events in 2020 cost world about $140bn, report says
This year saw large-scale fires in Australia and the US and extreme flooding in China, India and Pakistan, among other disasters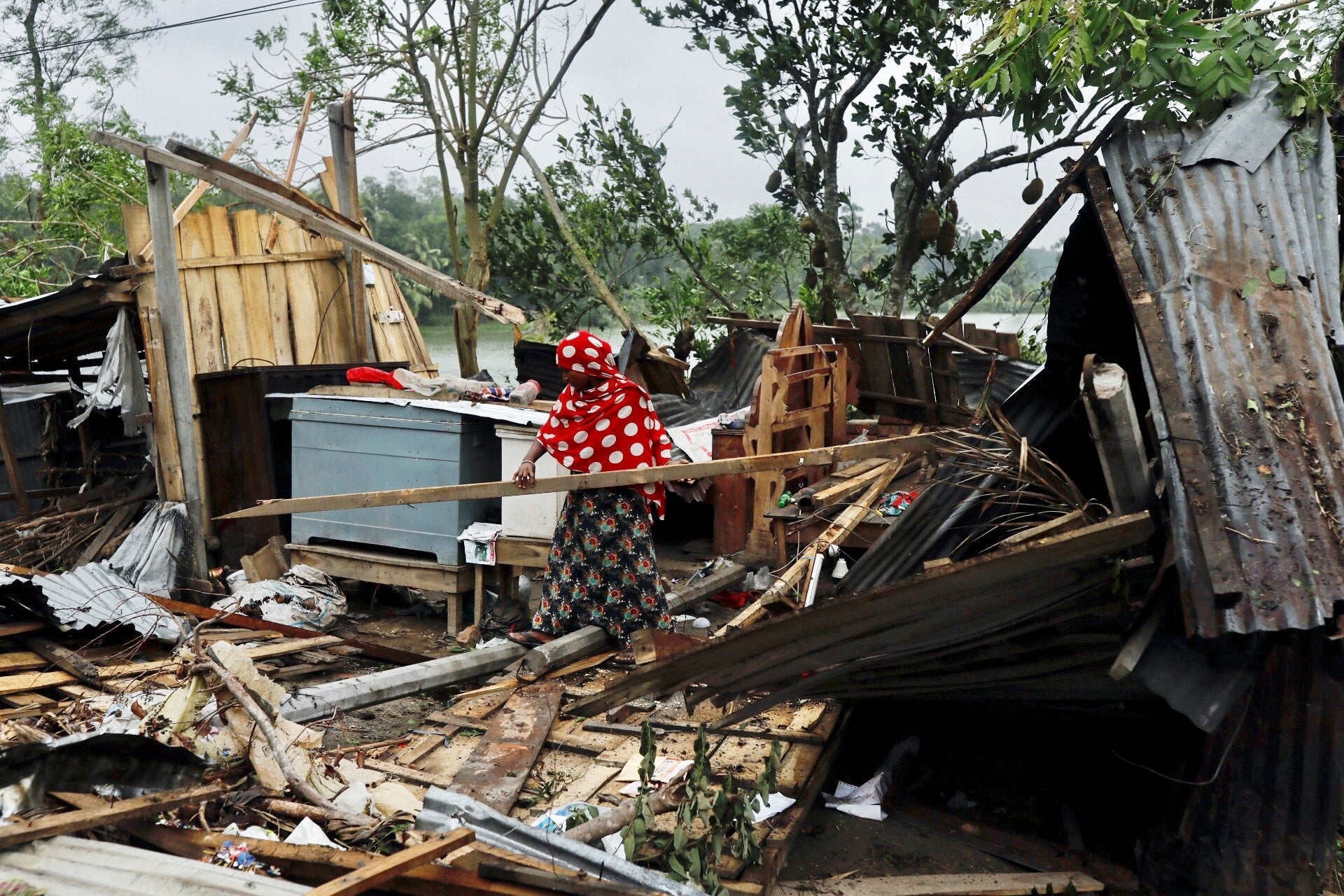 Leer en Español
The 10 most destructive extreme weather events in 2020 cost the world about $140bn (£105bn), a new report has revealed.
This year saw huge fires in Australia and the western US, extreme flooding in China, India and Pakistan, and severe storms in Asia and North America.
The record-breaking hurricane season in the Atlantic was particularly costly, according to an annual report from UK charity Christian Aid.
When the damage from all of the storms in the 2020 Atlantic hurricane season is combined, it adds up to about $40bn, according to the report.
The total cost from the world's top 10 extreme weather events in 2020 was the highest recorded in a single year by Christian Aid. However, the charity has only been tracking the cost of extreme weather events for the past three years.
Some of 2020's climate disasters struck quickly, according to the report. These included Cyclone Amphan, a storm that hit the Bay of Bengal in May and caused about $13bn of damage in just a few days. Other events lasted for months.
Six of the 10 most costly events this year took place in Asia, the report said, including extreme flooding associated with an unusually rainy monsoon season in Pakistan, China and India.
Although no single disaster is "caused" by the climate crisis, a growing body of evidence suggests that global heating could be making many types of extreme weather both more likely and more severe.
For example, research published this year found that weather such as that seen during Australia's 2019-2020 bushfires has become at least 30 per cent more likely since 1900 as a result of human-caused climate change.
Dr Andrew King, a lecturer in climate science at the University of Melbourne, Australia, who was not involved in the report, said: "2020 was an extremely challenging year, with the effects of severe weather events in many cases exacerbated by the ongoing Covid-19 pandemic.
"Severe floods and tropical cyclones impacted different regions of the world and for several of these events, particularly heatwaves and wildfires, there is evidence that human-caused climate change has contributed to their severity."
The report also highlighted the occurrence of unusually severe locust swarms in east Africa and its surrounding regions this year.
From 2019 into the first months of 2020, locust swarms the size of entire cities swept through countries in east Africa, the Middle East and Asia, leading to extensive crop damage. The report estimated that the locusts caused at least $8.5bn of damage in east Africa alone.
Some researchers have suggested that the swarms are linked to the climate crisis. This is because the Middle East and east Africa region saw unusually severe rainfall and storm activity in 2019. 
This rainfall caused lush vegetation to grow in the Arabian peninsula, giving locusts a place to gather, eat and then multiply. However, there are also other reasons why locusts were able to spread, such as a lack of early detection and removal.
Dr Kat Kramer, a report author and Christian Aid's climate policy lead, said: "Whether it be floods in Asia, locusts in Africa or storms in Europe and the Americas, climate change has continued to rage in 2020. It is vital that 2021 ushers in a new era of activity to turn this tide."
Join our commenting forum
Join thought-provoking conversations, follow other Independent readers and see their replies