Farmers say government has taken 'little action' to help them after summer drought
'A bit of rain does not wash the problems away'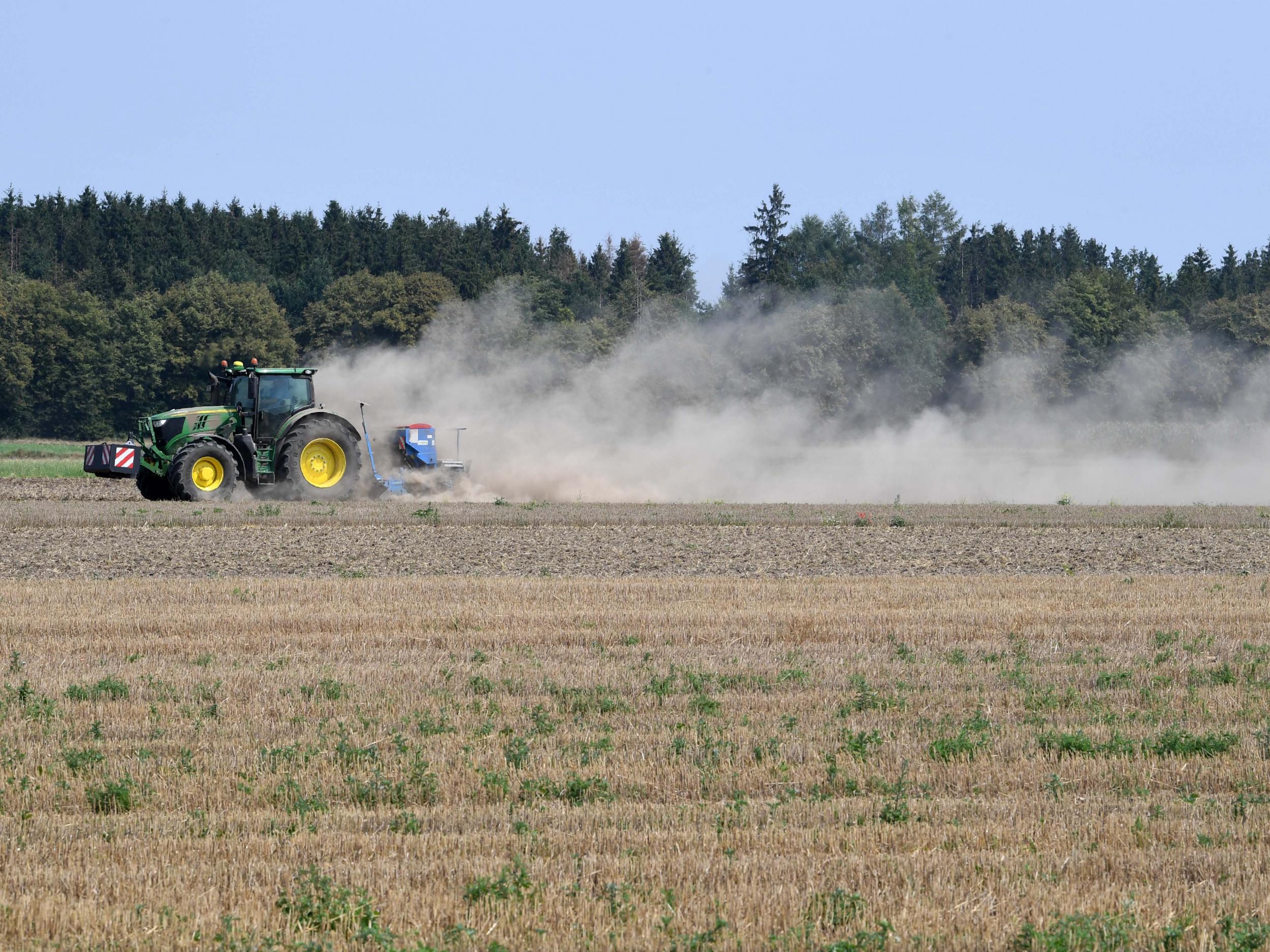 Farmers have criticised the lack of government action after environment secretary Michael Gove promised to help them after this summer's heatwave and drought.
The country experienced its driest early summer for nearly six decades, and the extreme conditions took their toll on harvests.
Mr Gove vowed to support farmers after meeting with the National Farmers' Union (NFU) in August, but union president Minette Batters said there has been "little Government action" since then.
"We admired the Secretary of State's words of reassurance when he attended the NFU's agricultural drought summit last month, but we are yet to see meaningful assistance to farmers who have to deal with the long-term impacts of the extreme weather," she said.
She added that governments in Scotland, Wales and elsewhere in Europe have put in place measures to assist farm businesses, but that in England "the situation is very different".
"We know the Secretary of State values British food production, but – despite the recent turn in the weather – we still need to see action," she added. "A bit of rain does not wash the problems away."
The NFU has called for flexibility on rules which mean many farmers are not allowed to graze or cut grass from certain areas of land.
Historic sites across UK exposed by heatwave
Show all 15
"Without these derogations, farmers face huge uncertainty over whether feed stocks will last the forthcoming winter and what increasing costs they will be facing if they don't," Ms Batters added.
It has also asked for a relaxation on water abstraction licensing, support for additional forage and bedding costs and improved cash flow.
An NFU survey of more than 600 members found that 71 per cent have suffered a negative impact from the drought.
It also showed that more than 78 per cent of farmers using forage expect a shortfall in feed reserves this winter – and 90 per cent of farmers growing for spring said they are growing poorer than expected.
The Department for Environment, Food and Rural Affairs said it is negotiating with the European Commission on the issue.
A spokeswoman said: "We are seeking a far more useful relaxation of EU laws for our farmers than other member states have sought.
Why is it so hot in the UK and around the world?
"Allowing catch or cover crop grazing would, we expect, have limited benefit for our farmers, given the limited crop types that can be grown under current rules in the areas concerned. We expect further news next week on our negotiations with the European Commission to secure a much more beneficial flexibility to increase the availability of fodder resources for livestock."
Experts have warned that the extreme weather that characterised this year and started with the "Beast from the East" have put "particular stress" on domestic food production, and could increase the prices of some foods.
It has not all been bad news though. The Royal Horticultural Society said the heatwave had brought with it one of the best and earliest harvests of late summer fruits in years.
Additional reporting by PA.
Join our commenting forum
Join thought-provoking conversations, follow other Independent readers and see their replies