Fiddling while Rome burns – the £3trn cost of climate delay
Expert warns that Doha agreement to wait until 2020 to tackle global warming is a mistake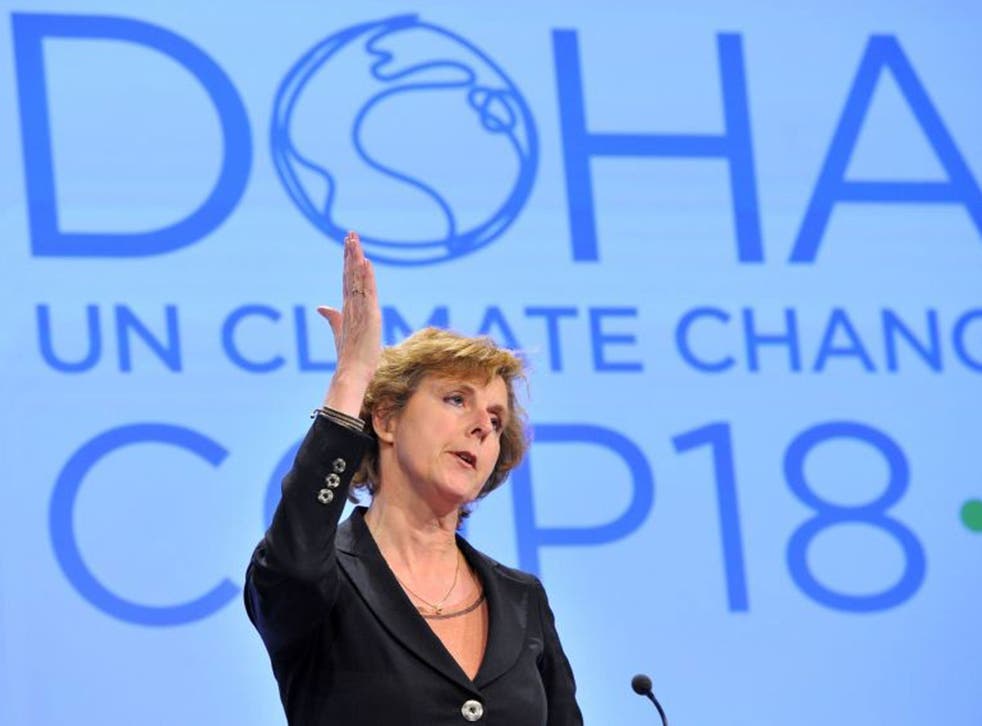 The Doha climate summit agreement which delayed vital action to tackle global warming for another seven years will cost $5 trillion (£3.1trn) to remedy, according to research by one of the world's leading climate change scientists.
Delaying until 2020 measures to cut carbon dioxide emissions enough to give the world a fair chance of containing global warming would cost 25 per cent more than taking action to achieve the same reduction now, according to the first research to quantify the financial impact of deferring remedial measures. The increase would take the cost from $20trn if action started today to $25trn if it began in 2020, as agreed in Doha last month.
"It was generally known that costs increase when you delay action. It was not clear how quickly they change," said Dr Keywan Riahi, of the renowned International Institute for Applied Systems Analysis in Austria (IIASA), which conducted the research.
"With a 20-year delay, you can throw as much money as you have at the problem, and the best outcome you get is a 50-50 chance of keeping the temperature rise below two degrees," said Dr Riahi, a lead author of the last two influential "assessment reports" for the UN Intergovernmental Panel on Climate Change (IPCC), as well as the next one, due out in 2014.
Most experts agree that once global warming exceeds two degrees centigrade the consequences become increasingly devastating. Last month the world's leading nations reaffirmed a goal of two degrees at the UN climate change conference in Doha and agreed to launch a co-ordinated global campaign to ensure the target was met.
However, they gave themselves until 2015 to finalise the details of the campaign and five more years to prepare for it, meaning action to combat global warming will not happen until 2020.
Dr Riahi's calculations demonstrate the costs of such a delay. The $5trn, or 25 per cent, figure represents the increase in the total cost of ensuring emissions are reduced to a level that give the world a fair – 60 per cent – chance of keeping global warming to two degrees.
This includes the cost of switching from polluting coal-fired power stations to renewable energy sources and from petrol to biofuels – as well as areas such as introducing measures to improve energy efficiency.
"Climate is a cumulative problem and so the 'headroom' with respect to the emissions that can be vented into the atmosphere in order to stay below two degrees is limited," said Dr Riahi, who calculated the cost of delay for The Independent, which he derived from research his organisation published in the journal Nature this month.
"Any lack of emissions reduction now needs to be compensated by more rapid and deeper emissions later on and this makes it more expensive ," he added.
The extra spending would be spread between 2020 and 2100, and much of will be needed by 2050, says the IIASA.
Join our new commenting forum
Join thought-provoking conversations, follow other Independent readers and see their replies