Fido strikes gold with Britain's most noxious biofuel: dog excrement
Scourge of the nation's pavements is to be turned into electricity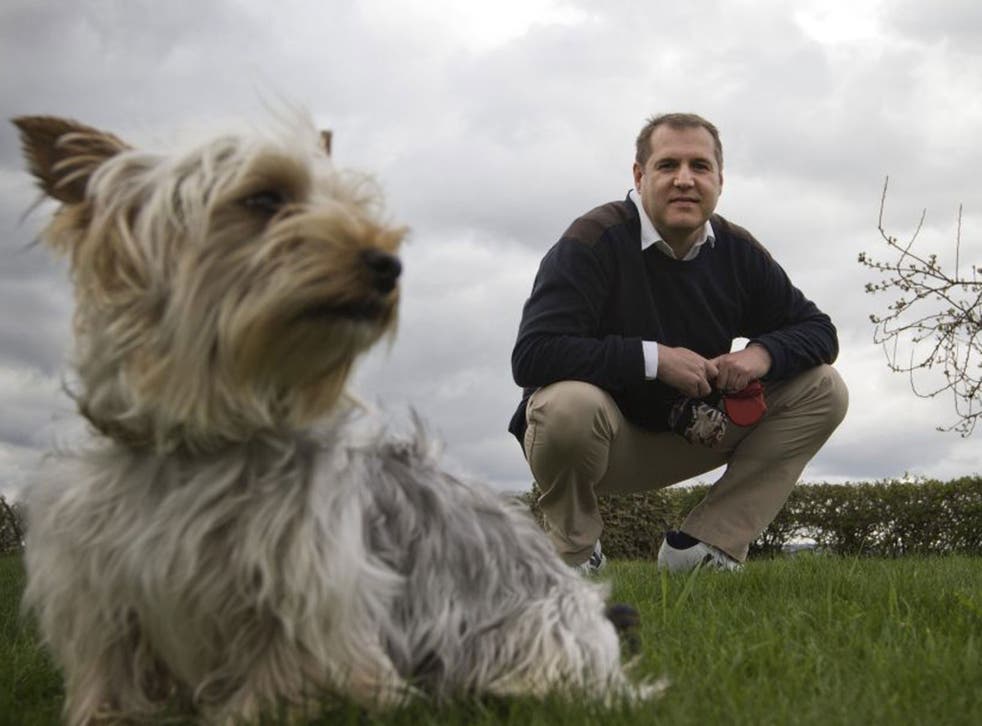 Dog mess: to most of the population, it is a bio-hazard about as welcome and useful as syphilis. Even those required to collect it approach it with a plastic bag and a grimace. But for one former banker, it is the key to a tantalising civic and eco-energy revolution.
After three years of development work, Britain's first commercial-scale venture to convert the pungent scourge of the nation's pavements into a source of free heat and renewable electricity is set be unveiled.
An unnamed English local authority is involved in final negotiations to adopt the Streetkleen Bio system, a green energy project that will divert some of Britain's annual mountain of 700,000 tonnes of canine excrement into digesters capable turning the waste into methane, CO2 and fertiliser.
The man behind the scheme is Gary Downie, a 42-year-old Scotsman living in Cheshire and former Manhattan banker who has designed the self-contained system capable of powering up to 60 homes at a time.
The first unit is expected to be operational as early as July after Mr Downie persuaded council chiefs across the UK to enter into talks on piloting his method of handling Britain's most anti-social bio-fuel and thus reduce the £72.5m spent by councils each year on sending dog waste to landfill.
Mr Downie's interest in the project surfaced when he became fed up of pushing his baby's buggy along streets and parks covered in dog foul.
He said: "The idea is to get people see beyond the 'yuk factor' and consider this waste as an economic commodity which also has the social benefit of creating healthier and more sustainable communities if we can process it in a way that harnesses green technologies."
The system, already being dubbed "Poopy Power", uses anaerobic digestion – the process of using micro-organisms to break down organic material in the absence of oxygen – to produce a mixture of methane and CO2.
Streetkleen will take dog mess collected by local authorities from the bins dotted around the nation's parks, removing the waste from the ubiquitous plastic bags using an automated system and then passing it through to a digester tank.
Mr Downie insists the system is "odour free" and will even recycle the plastic after it has been cleaned in an industrial washer.
The bio-gas will then be used to power a turbine generating electricity to be sold to the National Grid, while the heat and CO2 will be fed into an adjoining commercial greenhouse to grow plants with the help of a pasteurised bio-fertiliser resulting from the remains of the waste.
According to its designer, the system can operate on as little as 500kg of waste a day and take up to three tonnes per day, generating 200,000 kilowatt hours of electricity a year – enough to power 60 homes.
Every tonne of excrement kept out of landfill will displace 450kg of greenhouse gases, and will also provide the growing medium for a rather surprising crop.
Mr Downie explained: "We're going to grow Christmas trees, which can be donated to schools each year and then returned to the greenhouse so they can grow up with the child."
Having spent a decade in New York tackling the intricacies of the ruthless global oil and gas markets for asset management giant Investec, Mr Downie is unbowed by the potential marketing issues of trying to sell plants grown in the vestiges of animal faeces.
The Cheshire-based company, which has received start-up support from the Welsh government, expects to make money by charging a fee to process each consignment of waste, along with income from feed-in tariffs for its electricity and sales from its greenhouses.
If the system proves successful, Mr Downie is confident that other local authorities will adopt it to process Britain's costly mountain of dog waste. With nearly 800,000 dogs in the capital, London spends £9.5m annually on sending their waste to landfill.
But the eco-friendly disposal of dog mess is not the limit of Mr Downie's ambitions.
The imaginative entrepreneur is also launching a smartphone app allowing dog owners to report incidents of fouling to local authorities along with a GPS location.
He said: "Dog fouling is the number one most complained about subject for local authorities. One idea was to call it the Clean Responsible Application or 'Crap'. But we might have to rethink that name."
Join our new commenting forum
Join thought-provoking conversations, follow other Independent readers and see their replies