Fin frenzy: Discovery Channel's 'Shark Week' is biting into ratings again
This year's Shark Week is attracting record numbers of viewers in America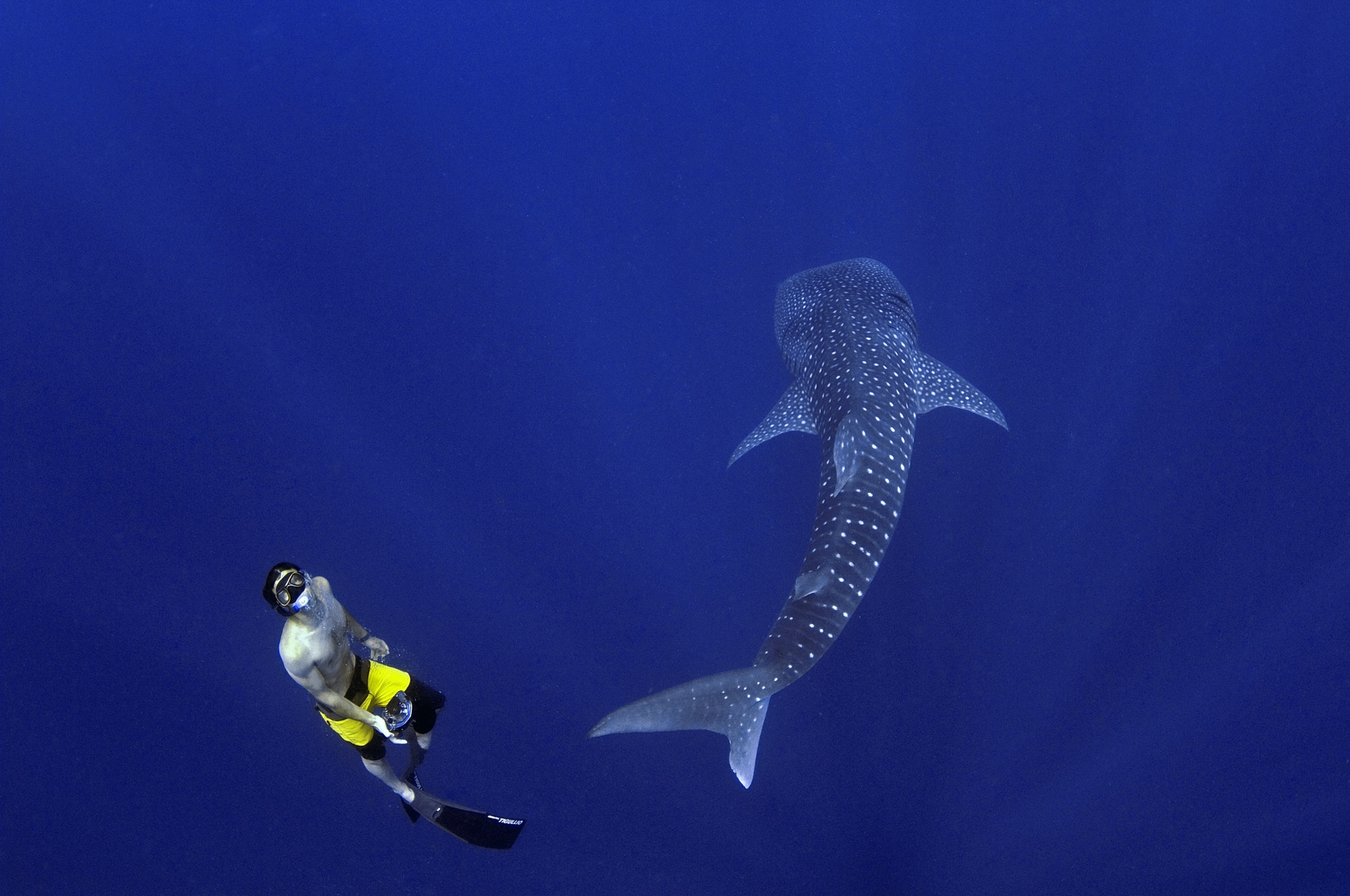 Happy Shark Week! Yes, that's right; you may not know it but we are in the midst of the second biggest American holy holiday after Christmas – at least according to US satirist Stephen Colbert.
Now in its 27th year, Discovery Channel's annual "Shark Week" – seven days of shows dedicated to the ocean's most feared predator – has not only become the longest-running cable TV programming event in history, but has also cemented itself in the pop-culture lexicon.
From Seattle hip-hop duo Macklemore & Ryan Lewis to 30 Rock's Tracy Morgan (the latter exhorting a colleague to "live every week like it's Shark Week"), memes have been mushrooming around what started life in 1988 as an idea scribbled on a cocktail napkin at an after-hours brain-storming session among Discovery Channel executives.
This year's Shark Week is attracting record numbers of viewers in America, intriguingly including a sharp spike in females in the 24-53 age bracket.
And it's not just Americans – Shark Week is exported to 72 countries worldwide, while #SharkWeek has been trending on Twitter since this year's fin frenzy began on Sunday night.
In fact, the season has become so popular that it has attracted competition from rival cable channel Nat Geo Wild's SharkFest and inspired tomfoolery in Syfy's twin Sharknado films, in which sharks are at large in Los Angeles. BBC2's Springwatch just doesn't have this potential. Mutant lambs at large in Cardiff anybody?
The original impetus behind Shark Week was to do something fun, but also to educate Discovery viewers to the fact that sharks are not the one-dimensional people-killers popularised by Steven Spielberg in his 1975 movie blockbuster Jaws (although Jaws' author Peter Brenchley became the event's first host); they are more endangered than dangerous.
This worthy purpose has become somewhat lost in recent years, with critics slamming what they see as sensationalist species-vilification and pseudo-science.
So while this year's season has its share of educational films such as Great White Highway, tracing migration patterns off California, a far more campy tone is set by the promotional poster of Rob Lowe waterskiing on the backs of a brace of great whites.
It is the growing number of programmes such as Top Five Eaten Alive and Sharkbite Beach, which reinforce the creatures' reputation for chowing down on humankind, that has angered marine conservationists and led to a Facebook campaign, Boycott Discovery Shark Week 2014.
There was also revulsion last year when Shark Week was used by restaurants to promote a slew of shark-meat consumption (the shortfin mako shark, a slow-growing species whose numbers are declining, being the gourmet fish of choice), although such seasonal "delights" are nothing, of course, to the (largely) Chinese appetite for shark fin soup. Why no films about this destructive industry?
But do the viewing millions want to be lectured, or are they after the same thing that made Jaws such a colossal hit? Us Brits may scoff, but when a tagged great white called Lydia swam 1,000 miles from the coast of Cornwall earlier this year, she engendered alarmist newspaper headlines in the UK. When Americans go for a dip in the sea they really do run a risk of something sleek and deadly alongside them.
A miniscule risk, mind you, as a recent Facebook post on the Boycott 2014 Discovery Shark Week pointed out: in 1996 a mere 13 Americans were injured by sharks, while 43,000 were injured by toilet seats. I'd be interested in a documentary about how people manage to injure themselves with toilet seats. A snappy one-off, though, not a whole week of programming.
Join our commenting forum
Join thought-provoking conversations, follow other Independent readers and see their replies