Firms squirm at shame of exposure over human rights and environmental contempt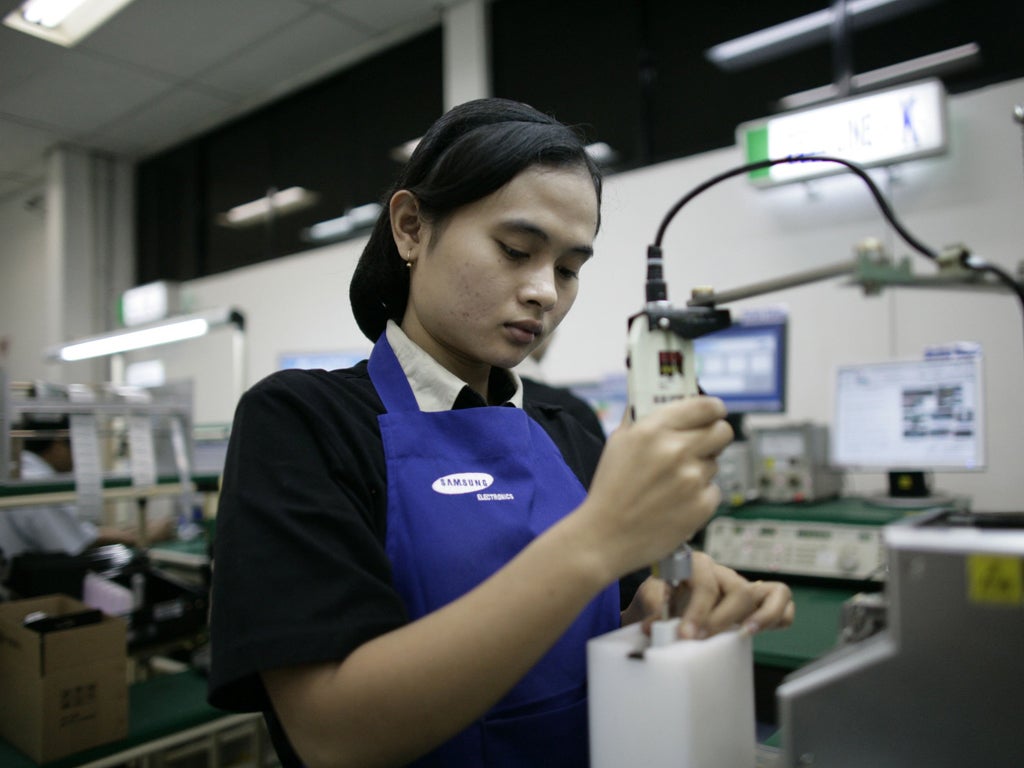 Some of the world's biggest companies are in the running for an award that none of them actually wants. This Friday, two will be singled out as the biggest offenders of the year for "contempt for the environment and human rights".
Six have made the shortlist – one voted for by the public, the other by the organisers of the Public Eye awards, Greenpeace and the Swiss economic justice group the Berne Declaration.
Barclays Capital is described as "arguably the fastest-growing food speculator worldwide" and "contributing to sharp rises and falls that cause hunger and poverty." And Samsung is cited for allegedly failing to protect factory workers from banned and highly toxic substances.
Another nominee is the Japanese energy company Tepco, which runs the Fukushima nuclear plant – it is accused of "wilful negligence" in compromising safety to reduce costs.
The Swiss agrochemical giant Syngenta is shortlisted for selling Paraquat, banned in Europe, in the developing world. And the US mining corporation Freeport McMoran makes the list for allegedly running the world's largest gold and copper mine, in West Papua, "without regard for nature or people".
Another contender is the Brazilian conglomerate Vale, involved in a major dam project that could have "devastating consequences" for the Amazon.
Perhaps, unsurprisingly, only half the nominees responded to requests for comment. Samsung said it takes its workers' wellbeing "very seriously".
And at Barclays Capital, a spokeswoman said: "We act as an intermediary for our clients globally. A considerable number of studies have demonstrated that financial flows have little or no impact on commodities prices. The factors influencing food prices are complex and multiple."
Whatever the outcome, it is unlikely any of the firms will show up to claim their award.
Join our commenting forum
Join thought-provoking conversations, follow other Independent readers and see their replies