Flood protection funds still at 'bare minimum', say MPs - and should take precedence over cost-cutting
Environment select committee takes swipe at the Government's austerity measures in a report on the torrential storms six months ago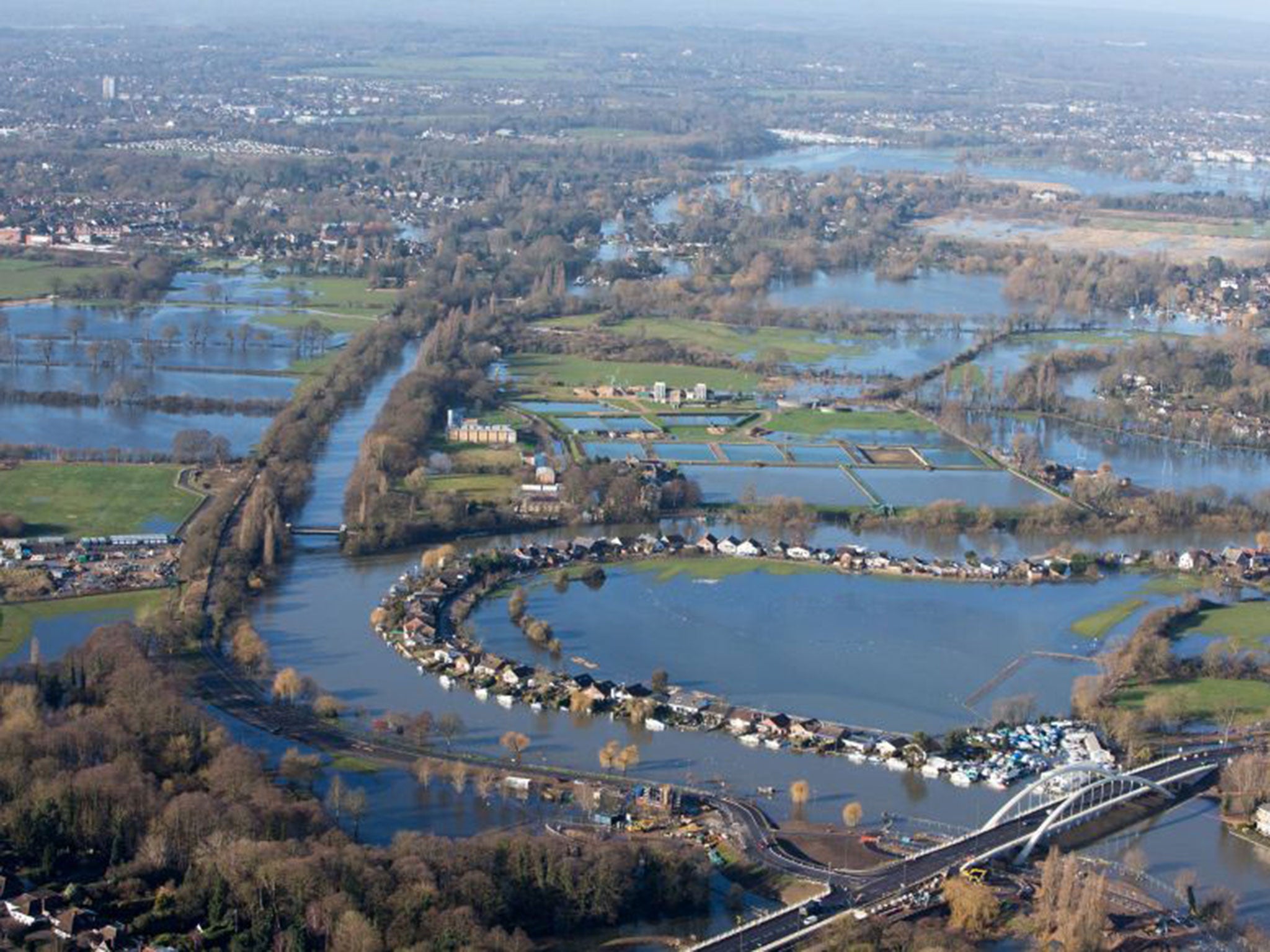 Spending on dredging, flood defences and clearing of rivers remains at a "bare minimum" and should be boosted to protect homes and businesses at risk of inundation, MPs said today.
They argued that maintaining flood protection for vulnerable communities should take priority over cost-cutting.
The Parliamentary Environment, Food and Rural Affairs select committee took a swipe at the Government's austerity measures in a report on the torrential storms six months ago.
Last winter was the wettest on record since the 18th century and left 7,000 properties under water, although more than 1.3m homes and companies were successfully defended from the floods.
The committee praised the response to the potential disaster and welcomed the extra £270m announced by ministers for flood protection work. But it also pointed out that £130m of the money had been "reallocated" from elsewhere in Whitehall budgets.
And it warned that overall funding was still not enough to cope with increased risk of flooding facing Britain because of the increased frequency of extreme weather.
The MPs called on the Department for the Environment, Food and Rural Affairs to tackle the current backlog of maintenance work, including routine dredging.
The committee's chairwoman, the Tory MP Anne McIntosh, said: "We have repeatedly called on the Government to increase revenue funding so necessary dredging and watercourse maintenance can be carried out to minimise flood risk, yet funding for maintenance funding remains at a bare minimum.
"Ministers must take action now to avoid a repeat of the devastation caused by the winter floods.
"Regular work to dredge and keep rivers clear can be an essential flood prevention measure, yet this is exactly what gets squeezed out when budgets are tight."
Ms McIntosh also called for assurances that planned job losses at the Environment Agency did not affect staff with frontline flood protection jobs. It is due to lose 750 jobs this year because of cuts in funding.
Maria Eagle, the shadow Environment Secretary, said: "Ministers cut the funding Labour provided in government and the select committee says they are now unable to deal with the long-term flood risk.
"They failed to prepare for the floods, they don't take the threat of climate change seriously, and they don't have a coherent strategy to deal with the problem in the future."
The Friends of the Earth called for the sacking of Owen Paterson as Environment Secretary because of his failure to take the issue seriously.
Its climate campaigner Guy Shrubsole said: "Owen Paterson is trying to shirk this responsibility and instead seems to be focusing his energies into spinning flood defence budget figures."
Join our commenting forum
Join thought-provoking conversations, follow other Independent readers and see their replies