New homes in poorer areas to bear brunt of increasing flood risk, study says
Impact of climate crisis on flood risk will be mostly keenly felt by households in poorer neighbourhoods, results suggest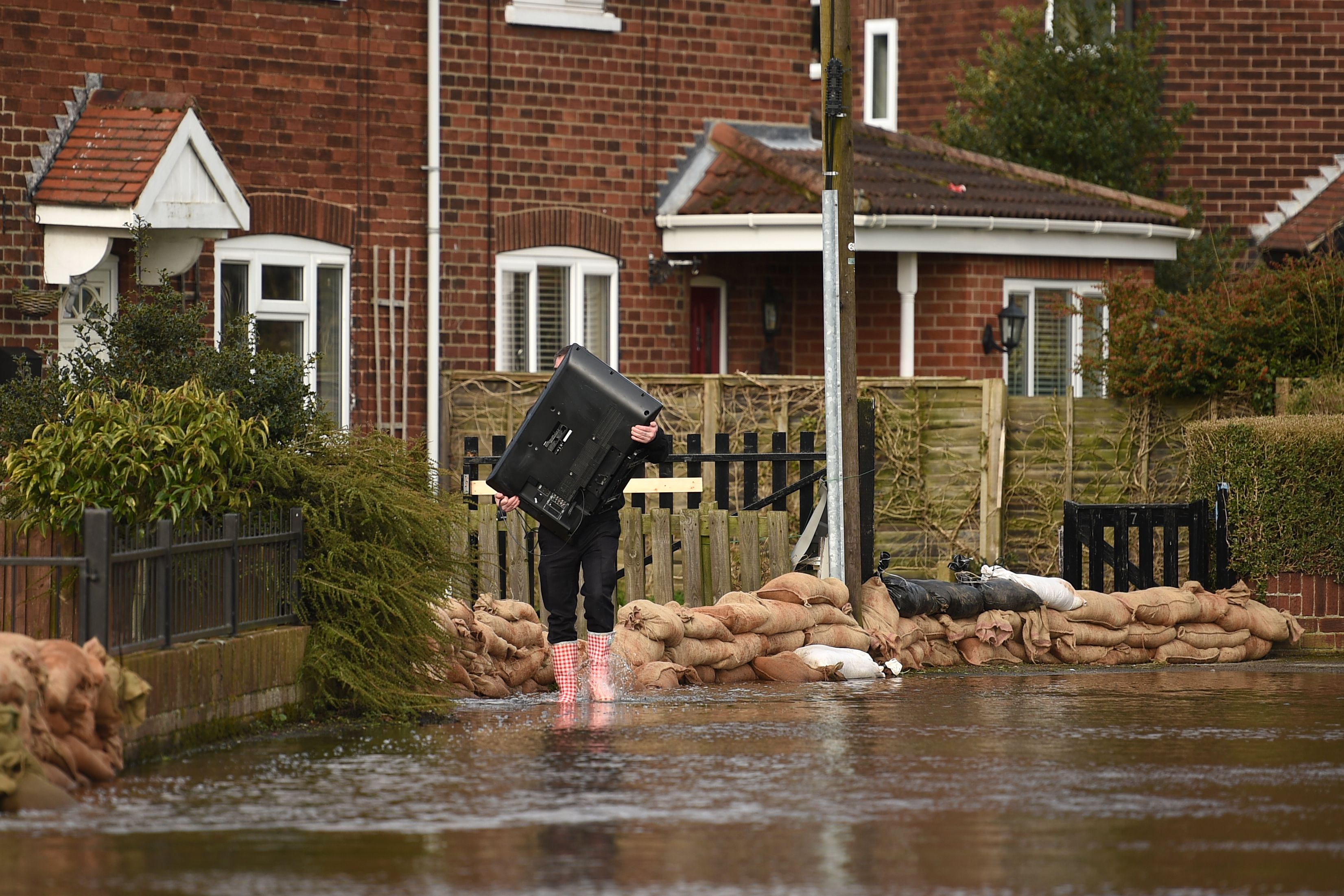 New homes built in poorer neighbourhoods could face disproportionate risks as floods worsen in the UK, a new study suggests.
The research examines how new houses built in England and Wales between 2008 and 2018 are likely to be impacted by flood risk within the next three decades.
It finds that the proportion of new homes facing a high flood risk is likely to increase more in disadvantaged neighbourhoods than in affluent areas by 2050.
New homes built close to the River Thames in London, the River Trent in Yorkshire and the Humber and along estuaries in the east of England could become "hotspots" for high flooding risks if little is done to increase adaptation measures, the research adds.
Dr Swenja Surminski, study co-author and deputy director and head of adaptation research at the Grantham Research Institute on Climate Change and the Environment at the London School of Economics, told The Independent: "Climate change is already having a social impact.
"We need to take that into consideration when we want to address social injustice and we want to support deprived areas.
"You may have good intentions by trying to regenerate and build new social housing projects, but you'll be causing a lot of problems if you don't take flooding into account."
Over the last decade, more than 120,000 new homes in England and Wales were built in flood-prone areas, according to the researchers.
The study, published in Environmental Research Letters, examines how new homes will be impacted by flood risk by 2050 by comparing the location of newly built homes to maps of flood risk under three different future climate change scenarios.
These scenarios include a future where global heating is successfully limited to 2C above pre-industrial levels, a scenario where temperatures reach 4C, and an even more extreme "worst-case scenario".
The climate crisis is expected to worsen flood risk in the UK by driving increases to winter rainfall and by causing storms to become more frequent and intense.
To understand how flood risks will vary for different communities, the researchers combined these results with information on the socioeconomic status of the neighbourhoods that the new homes had been built in.
The findings suggest that, by the middle of the century, the proportion of new homes with a high risk of flooding will increase more in disadvantaged neighbourhoods than in other types of neighbourhoods, including affluent areas.
The research should prompt local authorities to do more to help disadvantaged communities deal with the increasing risks posed by flooding, said Dr Surminski.
"We need to think about how to support the people that live in these neighbourhoods," she said.
"Often people do not have the choice to move house, or do not have the information to understand the risks posed by flooding, so there needs to be support from authorities."
Join our commenting forum
Join thought-provoking conversations, follow other Independent readers and see their replies