Following a plant and a spider, Sir David Attenborough now has a beetle named after him
Trigonopterus attenboroughi discovered in the Indonesian islands of Java, Bali and Lombok
Tom Bawden
Monday 22 December 2014 19:10 Comments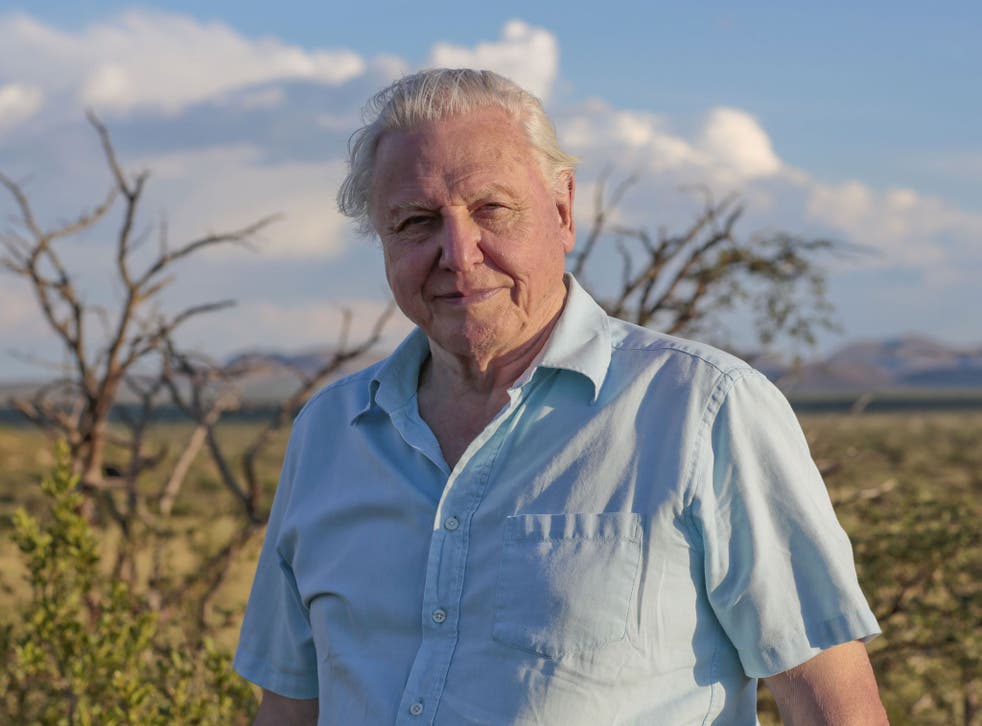 A newly discovered species of beetle has been named Trigonopterus attenboroughi – in honour of the television naturalist, Sir David Attenborough.
Alexander Riedel, the researcher who discovered the 2.14mm-long attenboroughi along with 97 other new beetle species, said the one called after Sir David was the first and easiest to name.
"I got the idea when I was watching Life on Earth with my daughter. I enjoyed this documentary for the first time when I was a kid myself and I feel the quality of explaining evolution and how it led to the living world as we see it today is still unsurpassed," said Dr Riedel, of the Natural History Museum in Karlsruhe in south-west Germany.
"Today, the image quality of many documentaries is much better, but unfortunately not the content. Sir David Attenborough has an academic quality which I feel is missing from most productions today."
Dr Riedel and his fellow researchers discovered the new beetle species in the Indonesian islands of Java, Bali and Lombok by sequencing their DNA.
They had not been expecting to find so many undiscovered species, given that these are heavily visited islands.
"It was surprising that in Bali, even in areas regularly visited by package tours can be the home of unknown species," said Professor Yayuk Suhardjono, of Indonesia's Research Centre for Biology, who also worked on the project. He said their low-profiles could be partially explained by their inability to travel long distances, so that they tend to be highly localised.
"Many of these species are restricted to small areas; sometimes they are found only in a single locality. These beetles are wingless and usually stay for millions of years where they are. This makes them extremely vulnerable to changes of their habitat," he said.
The researchers, who also included Michael Balke, of the Zoological State Collection in Munich, hope that their findings will bolster the case for protecting Indonesia's natural heritage.
Other species were named after the locations they were found and the Indonesian numbers one to 12. But Sir David was the only person honoured with a species.
This is not the first time he has had a species named after him however. In 2009, a flesh-eating pitcher plant so large that it can swallow and devour rats whole was discovered on Mount Victoria in the Philippines and named Nepenthes attenboroughii.
Two years later, a one millimetre species of goblin spider was discovered on Horn Island, off the coast of Australia, and named Prethopalpus attenboroughi, or Attenborough's goblin spider.
What's in a name? Celebrity species
Avahi cleesei: John Cleese lemur
Agra Katewinsletae: Kate Winslet beetle
Hyloscirtus princecharlesi:  Prince Charles stream tree frog
Gnathia marleyi: Bob Marley fish feeding parasite
Agra schwarzeneggeri: Arnold Schwarzenegger beetle
Eristalis gatesi: Bill Gates' flower fly
Anelosimus nelson: Nelson Mandela spider
Aptostichus angelinajolieae:
Angelina Jolie trapdoor spider
Agathidium bushi: George Bush beetle
Scaptia beyonceae: Beyoncé horse fly
Register for free to continue reading
Registration is a free and easy way to support our truly independent journalism
By registering, you will also enjoy limited access to Premium articles, exclusive newsletters, commenting, and virtual events with our leading journalists
Already have an account? sign in
Join our new commenting forum
Join thought-provoking conversations, follow other Independent readers and see their replies