Foraging: How the British rediscovered their taste for chasing after wild food
Picking food from the wild has been mushrooming – and now it's a bit of a hot potato - Siobhan Norton tries it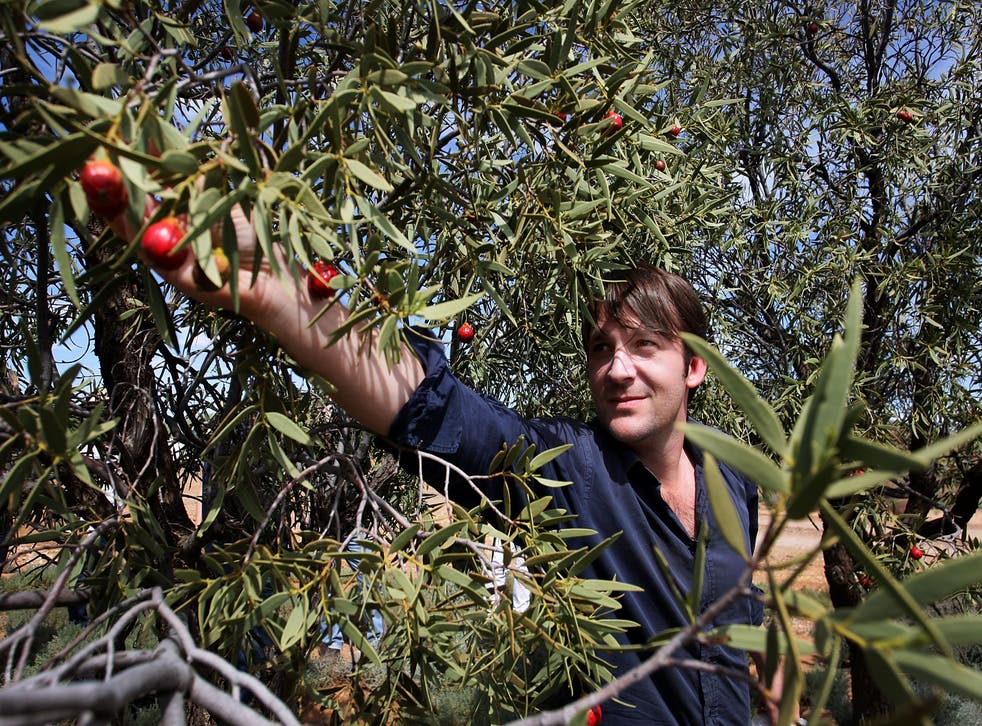 "Here's a great find," said my guide, ducking deftly through the brambles. "Here," she said, pointing just where my foot came crashing down. What I had perceived to be a weed was Fat Hen, of the spinach family which makes a great soup. Luckily for it, considering my lumbering size sixes, a weed it is, and it can be found just about everywhere.
My first attempt at foraging, with Penny Wabbit, head pastry chef at London's OXO Tower, was revelatory. Wild rocket, sea purslane and fennel seemed to be everywhere, and we gathered elderflower by the armload.
Where once foraging conjured up visions of hippies wafting through woodland gathering berries, today it's more likely to be hipsters in protected areas seeking the latest must-have ingredient. And the financial lure has brought less scrupulous gatherers. Wildlife campaigners are calling for a ban on mushroom picking in the New Forest. Authorities at Epping Forest have been known to search daytrippers, with at least 20 successful prosecutions in 2013 – one was found with 20 sacks of mushrooms.
The blame has been laid at the feet of celebrity chefs. Chef Rene Redzepi, whose world-leading restaurant Noma is known for its use of foraged foods, was accused of illegal mushroom picking in Hampstead Heath in 2010. Campaigners say the combination of ill-informed foodies trampling protected areas and commercial foragers supplying restaurants are damaging a delicate eco-system.
Wabbit's foraging spot, however, is less than delicate. She finds ingredients for her desserts, and gifts to bestow on fellow chefs, on her doorstep, in her hometown of Grays. The scrub on the banks of the Thames Estuary has been left to its own devices. She avoids the roadsides and anywhere built up and laments the loss of favourite patches to development. Against the industrial backdrop, then, it is a surprise to find lavender (which Wabbit has paired with a violet ganache in macarons), wild roses and wild plum trees.
"I've been foraging all my life," she says Wabbit. "We didn't have much money. We learned to use what we could find." Wabbit is careful never to "over-forage" a patch, and to work with the seasons – gathering fruits for jams, cordials and alcohol when they are in abundance. Her menus reflect her respect for seasonality – a champagne and elderflower syllabub with gooseberries in early summer will likely be replaced by a wild plum crumble as autumn creeps in.
"If there's only a tiny patch of something I'll leave it," says Wabbit. "I'd prefer it to be there next year."
Martin Denny also supplies foraged foods to OXO, travelling to London with his finds from the woodlands and salt marshlands of North Norfolk. "When I was young I used to live with my grandad and nan on the banks of the River Ouse," he says. "They used to collect sea purslane and put it on their vegetables as a fertiliser. As I got older I started getting more curious about what I could find.
"They've been doing it since day one in mainland Europe – in southern France families make a living from picking mushrooms. Foraging properly is like an animal grazing, plants regrow. If you had everyone going out ripping plants up by the root, that would be a problem."
However, there have been reports of busloads of gangs at Epping Forest and the New Forest every autumn, stripping all the mushrooms – edible or not, including rare varieties – and taking them to a central sorting depot.
"It's a real issue," says Camilla Keane of Plantlife. "The current rules allow collection for personal use up to 1.5kg, but this is ineffective and arbitrary when the number of people collecting is taken into consideration; let alone the impossible task of enforcing this on commercial collectors. Theft at this scale means that wildlife and people are being deprived of fungi within the New Forest."
The Theft Act 1968 makes it illegal to pick wild mushrooms, flowers, fruit or foliage for commercial gain. However, some professional foragers have dispensation from the landowner or site owner to forage sustainably and within reason. Authorities are taking matters into their own hands. Epping Forest, which suffers because of its proximity to London, has banned the removal of anything but small bits of wood.
"There should be a clear policy to ban fungi removal from the Crown lands," New Forest Association member Brian Tarnoff said. "A total ban would send a message that this is no more acceptable than carting away bushels of bluebells or collecting eggs."
In his book The Mushroom Hunters: On the Trail of an Underground America, Langdon Cook unveils a world of Laotian immigrants and meth addicts hired to seek out lucrative ingredients in dangerous environments. Rival gangs are secretive about their hunting grounds, competitive, and known to carry guns. Delicacies like ramps, leafy wild onions, can retail at $20 for a small bunch in the States. Online retailer Fresh Direct sells foraged herbs and mushrooms – chantarelle mushrooms cost $7.99 for 100g. Here, it is equally as lucrative – chantarelles, ceps or oyster mushrooms fetch £25 a kilo.
The most sought-after foraged foods are those like truffles that are difficult to farm. But foragers also use some invasive species – weeds – which helps other, less boisterous, plants to thrive. Dandelions, for instance, can be used to add colour and interest to salads and risottos, and to make tea or even a coffee substitute. Even Fat Hen, a stubborn weed which is far hardier than the impact of my misstep, becomes delicate and fragrant when stir-fried.
Foragers say it can help us become more in touch with our food, and where it comes from, and that it attracts people who respect their environment. "Everyone wants fresh and local," says Denny. "It puts people in connection to the world around them."
Register for free to continue reading
Registration is a free and easy way to support our truly independent journalism
By registering, you will also enjoy limited access to Premium articles, exclusive newsletters, commenting, and virtual events with our leading journalists
Already have an account? sign in
Register for free to continue reading
Registration is a free and easy way to support our truly independent journalism
By registering, you will also enjoy limited access to Premium articles, exclusive newsletters, commenting, and virtual events with our leading journalists
Already have an account? sign in
Join our new commenting forum
Join thought-provoking conversations, follow other Independent readers and see their replies