Foraging: Scale of harvesting prompts concern among conservationists
These days, foraging is all the rage among sections of foodie society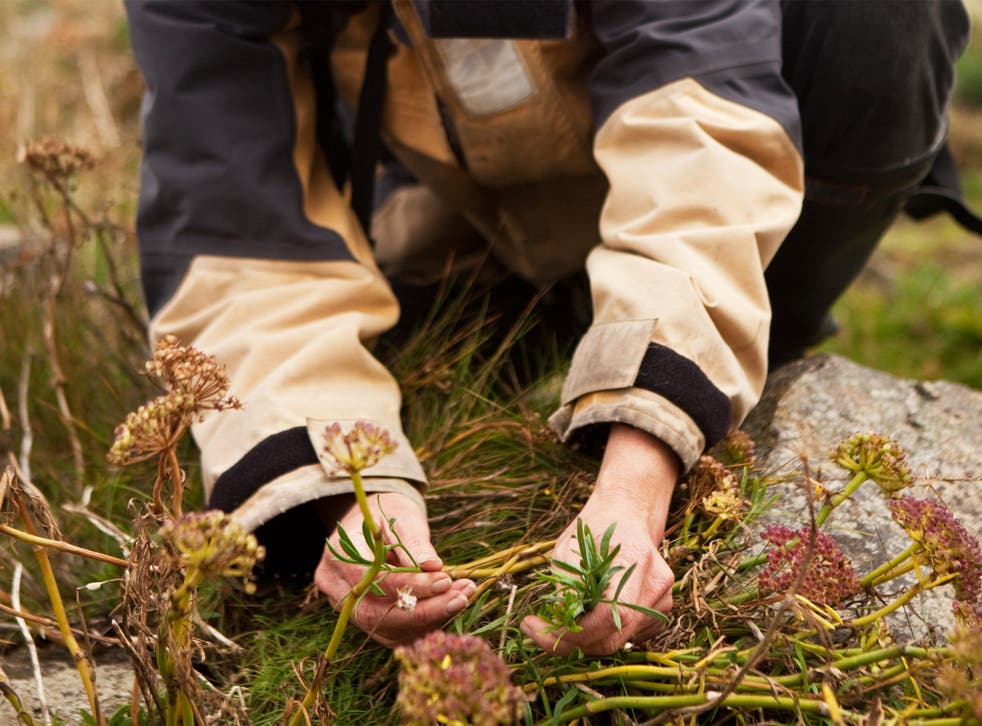 Not so long ago, foraging for roots, berries, seeds and funghi would have been considered a rather eccentric pursuit – but these days it's all the rage among sections of foodie society.
Matthew Oates, a foraging specialist at the National Trust, puts the soaring popularity of exploring forests and coastlines for wild food down to three factors.
First, the media attention. Foraging has been championed by a host of celebrity chefs, led by Hugh Fearnley-Whittingstall, while numerous books have been published on the subject, such as The Forager Handbook by Miles Irving, founder of Forager Ltd.
Second, there has been an influx of people into the UK from Eastern Europe, in particular Poland, who have a culture of foraging for funghi, Mr Oates suggests.
And lastly, foraging is somehow in the zeitgeist, as people grow to appreciate nature more and aspire to "wild" food as a lifestyle choice, he says.
Wild foods: where to find and how to cook them

Show all 10
By and large, foraging does not harm the environment, conservationists say. But there are causes for concern when – as alleged by Natural England, in the case of sea kale collection in the Dungeness, Romney Marsh and Rye Bay area – the act of foraging damages the surroundings.
Conservationists are also concerned when the level of foraging becomes too high – a danger if a species is being harvested on a commercial scale, or if a particularly popular food is picked in huge numbers for domestic purposes.
In July, leading funghi specialist Sara Cadbury warned that the New Forest is being stripped of mushrooms as celebrity chefs encourage people to "pick anything they can eat". She called for the park to impose a ban on all mushroom picking in line with a similar one imposed in Epping Forest.
"Fungus is a central part of the web of life – nearly all plants and trees rely on them for their growth, as do many invertebrates," she said at the time.
Although conservationists are more focused on land-based foraging, coastal food collection is becoming increasingly widespread and beginning to generate concern.
Cockles, winkles, oysters, ragworm, shrimps and salicornia flowering plants are among the most popular coastal species to forage. And there are fears that the scale of foraging in general is becoming so large that the threat could grow from a handful of species in a few areas to much larger numbers of species in bigger areas.
Join our new commenting forum
Join thought-provoking conversations, follow other Independent readers and see their replies