Forest of Dean District Council bans badger culling on its own land
Emily Beament
Friday 28 September 2012 13:38 Comments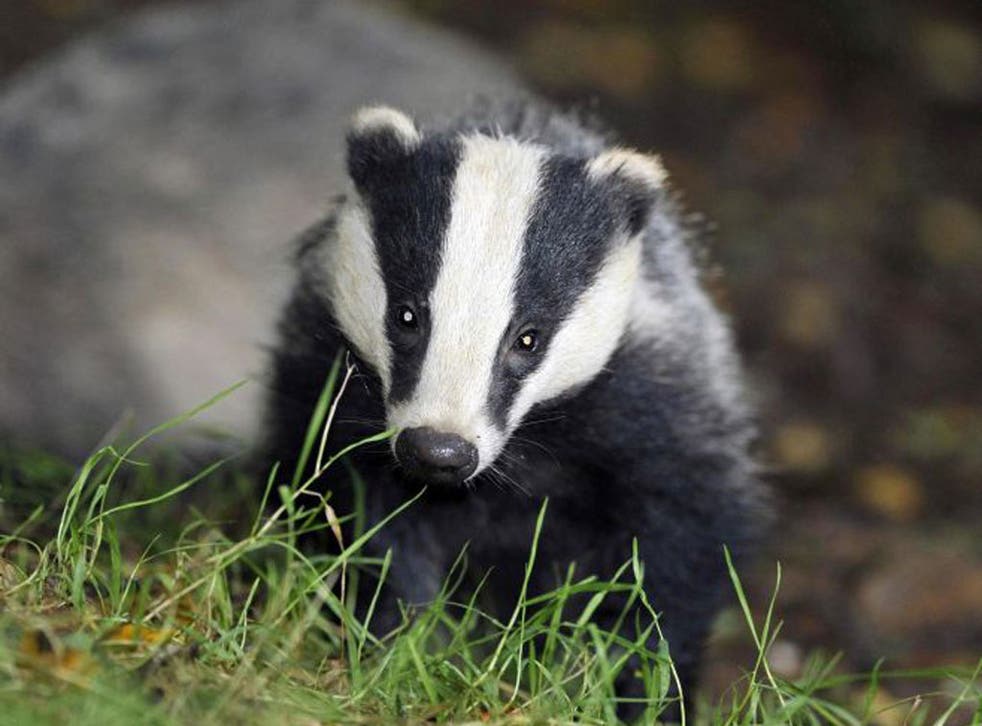 Councillors in the area where a badger cull is set to go ahead to tackle TB in cattle have moved to ban culling on council land.
The councillors at the Forest of Dean District Council in Gloucestershire passed a motion against allowing badgers to be culled on land it owns, manages or controls, and to urge other local landowners to prevent culling on their land.
Farmers in west Gloucestershire have been granted the first licence for a pilot cull of badgers, a protected species, in order to tackle tuberculosis in cattle. The exact area of the cull has not been made public amid concerns over protests.
Supporters of the cull say the move is necessary to stop TB in cattle because the wild animal spreads the disease to livestock, and the pilot will allow farmers to shoot up to 70% of badgers over an area of 300 square kilometres.
A long-term study found that culling over a number of years on a large scale could reduce the incidence of TB in cattle herds by 16%.
Opponents say a badger cull will not have a significant effect in reducing the disease in livestock, and want the focus to be shifted on to vaccination.
The motion debated last night at an extraordinary meeting of the full council recognised that TB was a terrible disease that needed eradicating, and the Government should work in a sustainable way to that end.
But it said: "The council does not, however, believe that a badger cull will support this objective and will therefore, not allow badgers to be culled on land which the Forest of Dean District Council owns, manages or controls.
"The Forest of Dean District Council must make public safety and the care of our wildlife a priority and to this end this council must make contact with all other land owners within its boundary to request that they refuse any culling of badgers on their land."
Mark Jones, executive director, Humane Society International/UK welcomed the move by the council as a "tremendously positive outcome for science, common sense and conservation".
"The council has carefully examined the evidence and overwhelmingly come to the conclusion that killing badgers on its land is unjustified and irresponsible both in terms of animal and human welfare.
"We sincerely hope that other landowners follow their lead and that the Government now takes stock of this disastrous policy and thinks again."
More than 130,000 people have signed a national e-petition against the cull.
PA
Register for free to continue reading
Registration is a free and easy way to support our truly independent journalism
By registering, you will also enjoy limited access to Premium articles, exclusive newsletters, commenting, and virtual events with our leading journalists
Already have an account? sign in
Join our new commenting forum
Join thought-provoking conversations, follow other Independent readers and see their replies