Fossil fuel firms' multi-billion-pound state subsidies revealed in accidentally leaked secret files
Taxpayer support for export deals benefits coal, oil and gas firm massively but renewables hardly get any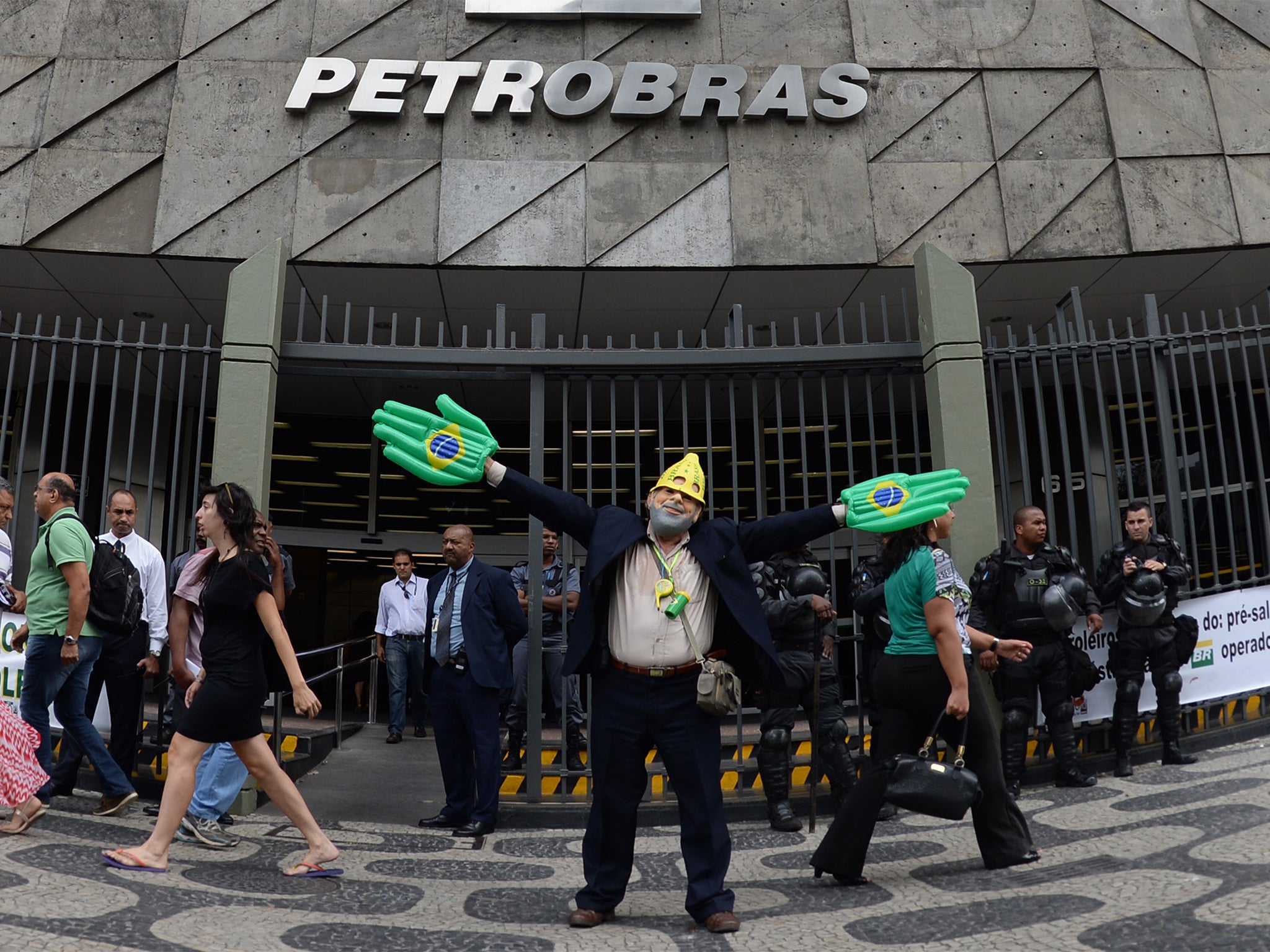 Fossil fuel firms have been given billions of pounds in financial support for their work overseas by the Government, files accidentally sent to the satirical magazine Private Eye reveal.
Some £6.9bn in support was provided to oil, gas and coal companies under an export scheme since 2000, according to an analysis of the files by Greenpeace and the magazine.
Most of that, some £4.8bn, was committed since 2010 when the Conservatives came to power, initially in coalition with the Liberal Democrats.
Green energy projects received just £39m in support since 2012, when the first such agreement for renewables was struck.
The funding – administered by UK Export Finance, a Government agency – includes the underwriting of loans and insurance for deals that would otherwise be too risky for private firms to enter into.
Some of the projects were considered commercially sensitive, so were not included in UKEF's annual report, raising questions about scrutiny of its decisions by MPs and the public.
Dr Nina Skorupska, chief executive of the Renewable Energy Associaton, said the level of financial support for fossil fuels was at odds with the Paris Agreement on climate change, which she said should have "triggered a sea-change in how Government engages with industry and the wider world".
"By so overwhelmingly supporting the fossil fuel industry abroad, UKEF undermines the Government's commitment to the spirit of that Agreement," she said.
"By supporting what is already a mature industry rather than the emerging low-carbon, sustainable industries of the future, UKEF is out of step with the goals of the forthcoming [UK] Industrial Strategy, which aims to create 'the right conditions for new and growing enterprise to thrive, not protecting the position of incumbents'.
"We have identified a range of sectors, including decentralised systems such as energy storage, electric vehicles, advanced grid management capabilities, and the renewable energy technologies that power them whose manufactured products or expertise can be exported internationally.
"Unfortunately there is a lack of joined-up thinking in Government which has resulted in the UK missing opportunities in the past to become key international exporters in areas such as solar and onshore wind."
However Dr Skorupska added that the REA was "encouraged by recent developments in energy storage and low-carbon transport".
"We look forward to working with both Government and UKEF in the future to not only build healthy domestic renewable and clean tech industries, but to also then export the knowledge and products of these industries abroad," she said.
Examples of UKEF's work included:
guaranteeing a £45m loan to a Russian company part owned by Kirill Shamalov, Russian President Vladimir Putin's son-in-law; 
guaranteeing loans worth £1.3bn to Petrobas, Brazil's state-owned oil company which has been embroiled in a corruption scandal;
and underwriting exports of mining equipment to Russian coal mines to the tune of £109m.
The full list of UKEF's energy-related support has been made publicly available.
The support is just one form of subsidy for the fossil fuel sector provided by the UK and other governments around the world.
A recent study by the International Energy Agency and the Financial Times found that it received four times more subsidies than renewable energy in 2014 – $490bn compared to $112bn.
However other researchers put the figure much higher at $5.3 trillion worldwide in 2015 – about 6.5 per cent of global gross domestic product.
Hannah Martin, head of energy at Greenpeace UK, said it was time for the Government to stop "propping up the exploitation of dirty fossil fuels abroad".
"Liam Fox [International Trade Secretary] should be bolstering the competitive advantage of UK renewables, which can drive job creation for post-Brexit Britain and cut carbon emissions," she said.
"Instead he has secured enormous budgets for trade with major oil and gas exporters.
"At a time when the first ever subsidy-free offshore wind farms have been announced, the old-fashioned and outdated economic thinking that is informing the UK's export drive could see the country missing out on a huge economic opportunity."
The worst countries in the world for air pollution deaths
Show all 10
In a statement, UKEF said its mission was to ensure that "no viable UK export should fail for lack of finance or insurance".
Insisting it supported exports "in all sectors", the agency stressed the importance of fossil fuels to the UK economy.
"The UK's oil and gas supply chain is a significant contributor to the economy, employing hundreds of thousands of people and generating over £40bn in revenue annually," it said.
However the statement added: "UKEF is committed to high standards of environmental, social and human rights risk management.
"We are actively seeking to support projects in renewables. For example, we have recently signed a memorandum of understanding with the Government of Kenya to promote cooperation on renewable sector projects, we are marketing our support to renewables sector companies via partnerships with trade associations, and have recently recruited specialists in renewables projects to our underwriting team.
"While we welcome and encourage applications from companies in the renewable sector, our role is to respond to demand from exporting companies, and we can only provide support where it is requested."
UKEF said it had adopted the 'Equator Principles' last year, which it said was designed to give British exporters "confidence" that "environmental, social and human rights issues that may carry ethical or reputational risk have been given consideration as part of UKEF's support to relevant projects".

Join our commenting forum
Join thought-provoking conversations, follow other Independent readers and see their replies