Four people killed every week defending environment as murder rate doubles in 15 years, report says
Only 10 per cent of people who murder others for defending the environment get convicted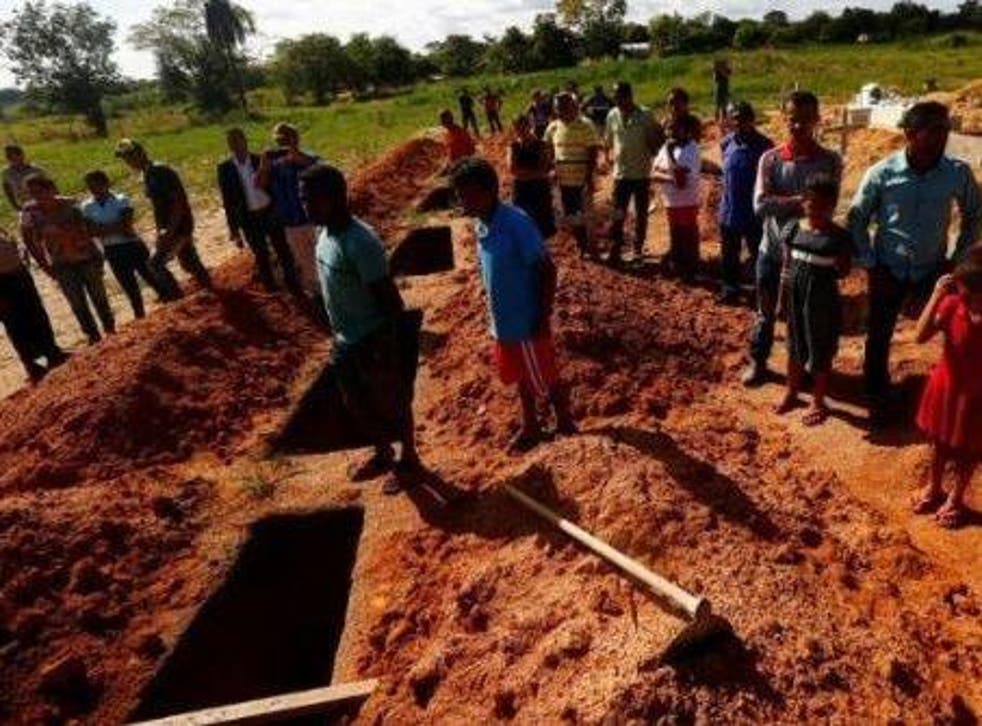 Four people are being killed every week for defending the environment and the rate of deaths has doubled in 15 years, a new report warns.
Only 10 per cent of these murders will result in a conviction, according to the paper published in Nature Sustainability. Globally, 43 per cent of all murders result in conviction.
Lead researcher Dr Nathalie Butt, from the University of Queensland, said: "The number of reported deaths of environmental defenders has increased, as well as the number of countries where they occur.
"In many instances, weak rule of law means that cases in many countries are not properly investigated, and sometimes it's the police or the authorities themselves that are responsible for the violence."
Scientists say 1,558 deaths were recorded in 50 countries between 2002 and 2017, which is more than double the number of British and Australian armed service personnel killed during active duty in the same period.
Countries with higher levels of corruption have more environment-related deaths. Victims are from a variety of groups, including community activists, lawyers, journalists, members of social movements and NGO staff.
Environmental defenders from indigenous groups had the largest number of deaths, with most violence occurring in Central and South America. One in three deaths between 2014 and 2017 were linked to the mining and agribusiness sectors.
The crop raiders of the Amazon

Show all 13
Scientists – who used data from international NGO Global Witness – are calling for more transparency and accountability from multinational companies and governments about these cases.
"The ecology of the planet is fundamental to the production of food and resources that we all depend upon, and we are ultimately bound to support it, otherwise it will not support us. Part of this support is to protect the people who protect it," said Dr Butt.
"As consumers in wealthy countries – who are effectively outsourcing our resource consumption – we share responsibility for what's happening.
"Businesses, investors and national governments at both ends of the chain of violence need to be more accountable."
A report released last week by Global Witness found that the Philippines is now the deadliest country for people defending the environment. More than three people were killed every week in 2018.
Nigeria: Indigenous people demand land compensation
Join our new commenting forum
Join thought-provoking conversations, follow other Independent readers and see their replies