Fracking controls 'removed in dash for unconventional energy resources'
Councils no longer able to investigate issues such as seismic activity, venting and potential impact on ground water supplies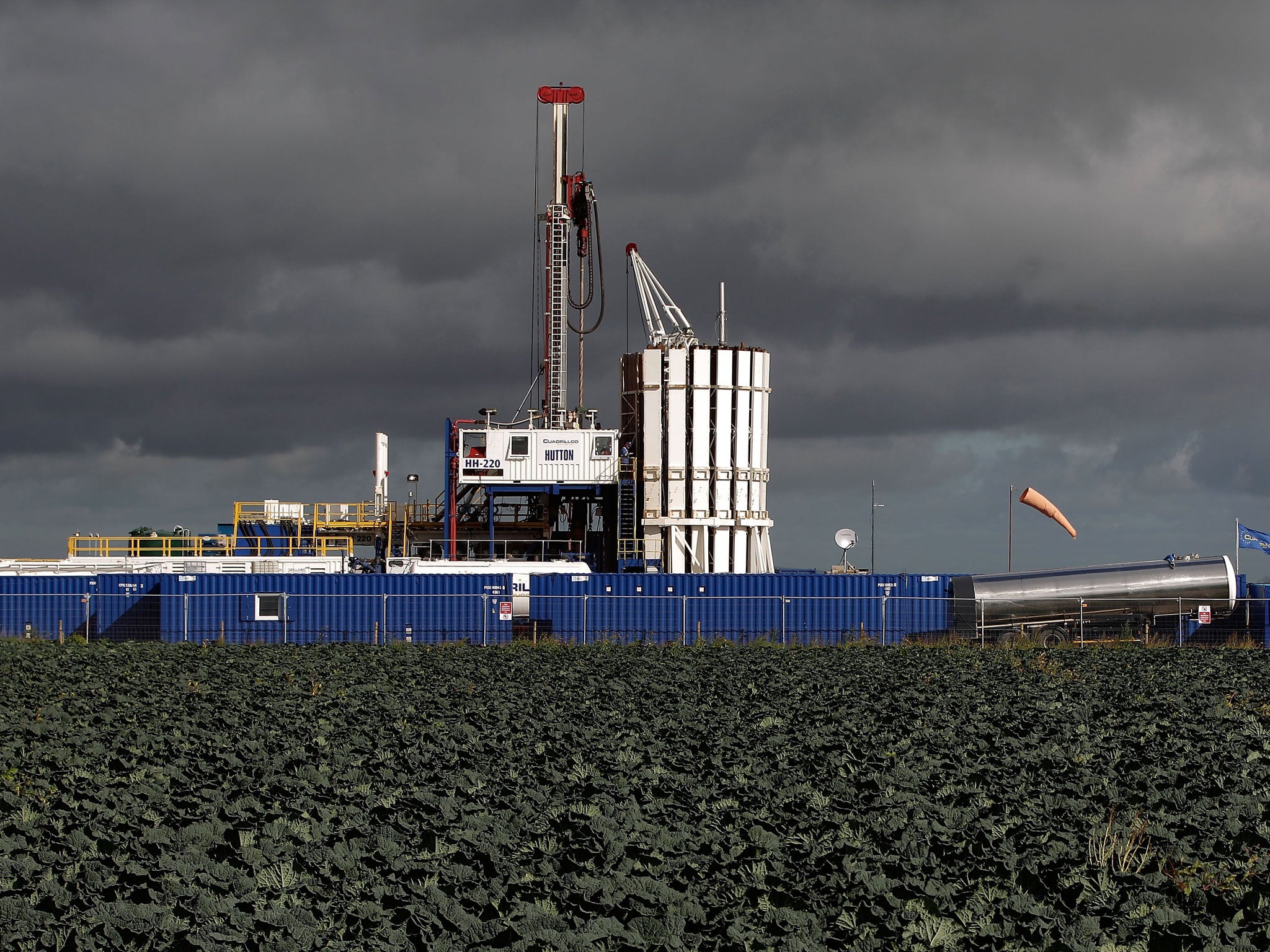 Local communities are set to lose control over key environmental decisions affecting whether fracking can go ahead within their midst, it is claimed.
Campaigners opposing the industrial-scale exploitation of shale gas reserves in the British countryside said the Government has removed key democratic controls in its dash to bring unconventional energy resources on stream.
Under planning guidelines published last week, councils will no longer be able to investigate issues such as seismic activity, flaring and venting as well as the potential impact on ground water supplies before granting planning permission for new wells.
Instead the Department of Energy and Climate Change, the Environment Agency and the Health and Safety Executive will take responsibility for regulation.
It is claimed the new guidelines - which will not be consulted on - will remove local authorities' right to make decisions independent of central Government energy policy.
Opponents say the new regime unveiled by the Department for Communities and Local Government will create a presumption in favour of fracking and against protest groups in contrast to the guidelines governing wind farms
John Hobson of Defend Lytham, which is opposing the development of the fracking industry around Blackpool in Lancashire, said decision making was being removed from local people by stripping Lancashire County Council of key functions in its role as the minerals planning authority.
"In the absence of any specific regulations for unconventional onshore exploration and production, with the regulatory bodies having little experience and no funding to make them capable of implementing and monitoring regulation, never mind giving detail consideration to planning applications, this is a recipe for disaster," he said.
Fracking operations around Blackpool were halted in 2011 after two small earthquakes. The Government eventually gave the go-ahead for operations to resume in 2012.
Earlier this month Cuadrilla, the energy company which is leading operations to drill for shale gas in Lancashire, said it hoped to drill nine new wells.
Whilst campaigners argue that there are still many environmental and economic questions yet to be answered over the impact of fracking, the Government is determined to go press ahead. Last week Chancellor George Osborne, whose own Tatton constituency is home to major reserves, announced that onshore shale gas producers will pay a 30 per cent tax rate compared to 62 per cent paid by on North Sea oil operations.
Friends of the Earth also condemned the new planning guidelines which it said did not specify the need for comprehensive environmental impact assessments on all applications. Head of Campaigns Andrew Pendleton said:
"These 'guidelines' are little more than a carte blanche to dispatch dirty energy companies into the British countryside to start sinking thousands of new fracking wells - and without any consultation.
"This could threaten communities' quality of life and will mean more climate-changing pollution being pumped into our atmosphere - and despite all the hype, there's plenty of evidence that it won't lead to cheaper fuel bills."
Join our commenting forum
Join thought-provoking conversations, follow other Independent readers and see their replies