'Green gas' plants that use grass proposed for fracking sites by leading renewable energy company
'We want to show that there's an alternative to fracking – and start a local debate in the areas directly affected by it,' says green energy company's founder Dale Vince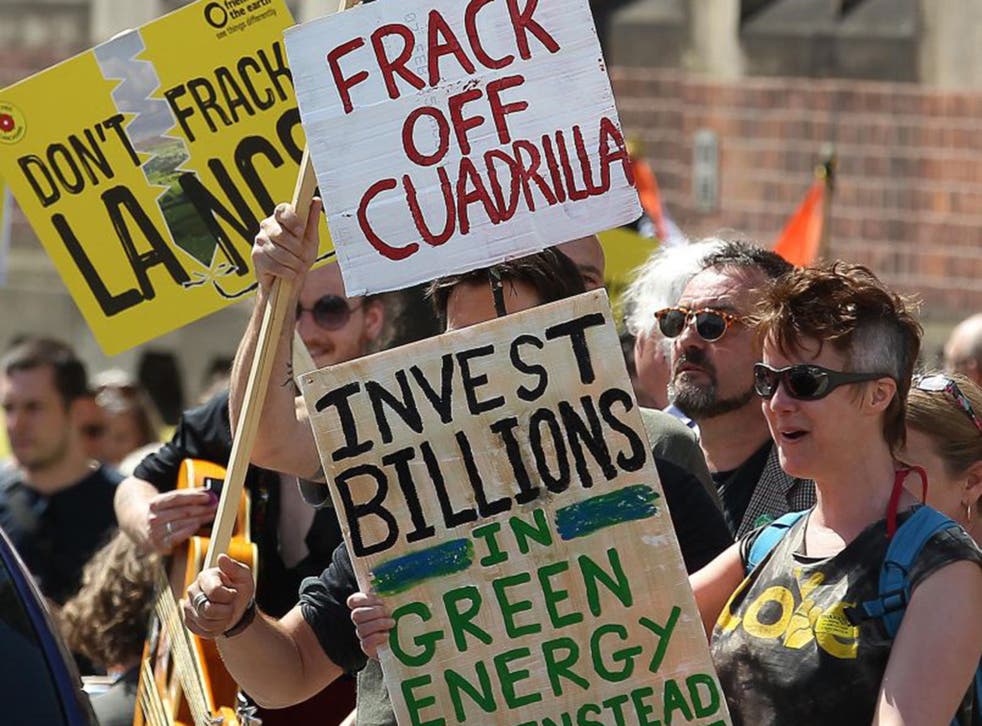 Renewable energy firm Ecotricity has submitted planning applications to build 'green gas mills' on two proposed sites of fracking wells in Lancashire.
The mills would turn locally grown grass into biogas, a process that is almost carbon neutral as most of the greenhouse emissions produced when the gas is burned are absorbed by the next crop of grass.
Fracking is a highly controversial process for a number of reasons. It opens up a new source of fossil fuels at a time when climate change requires a reduction in their use. Fracking wells have also been shown to cause minor earthquakes and linked to groundwater and air pollution.
Campaigners also complain it will lead to the industrialisation of the countryside if adopted on a significant scale.
The two fracking sites are at Preston New Road and Roseacre Wood. Both applications were rejected by Lancashire Council, but the Government subsequently approved the former and looks set to do the same with the latter application.
Dale Vince, who founded Ecotricity, said: "Local opposition to fracking is simply being ignored – it's the most unpopular energy source ever, but it's being forced on people by the Government.
"We want to show that there's an alternative to fracking – and start a local debate in the areas directly affected by it, in the same way we want to start a debate at the national level, including the House of Commons.
"It's important not just to oppose fracking, but to have an answer as to where Britain is going to get its gas from as North Sea supplies run out."
He said local communities should be able to choose to have green gas plants instead of fracking wells and called for the Government to consider the idea.
10 photographs to show to anyone who doesn't believe in climate change

Show all 10
"It's not too late to prevent fracking – it hasn't really started yet. We've unveiled a new way of making gas – it's a viable alternative to fracking, and the right thing to do in light of this new option is to have a proper review of where we're going to get our gas in Britain," Mr Vince said.
With this in mind, Ecotricity has launched a petition called Green Gas or Fracking – Let the People Choose.
Join our new commenting forum
Join thought-provoking conversations, follow other Independent readers and see their replies