Fracking: Energy Secretary's advisor received £5,000 election donation from company set to benefit from controversial technique
Exclusive: Addison Projects wants to play an 'active role' supporting fracking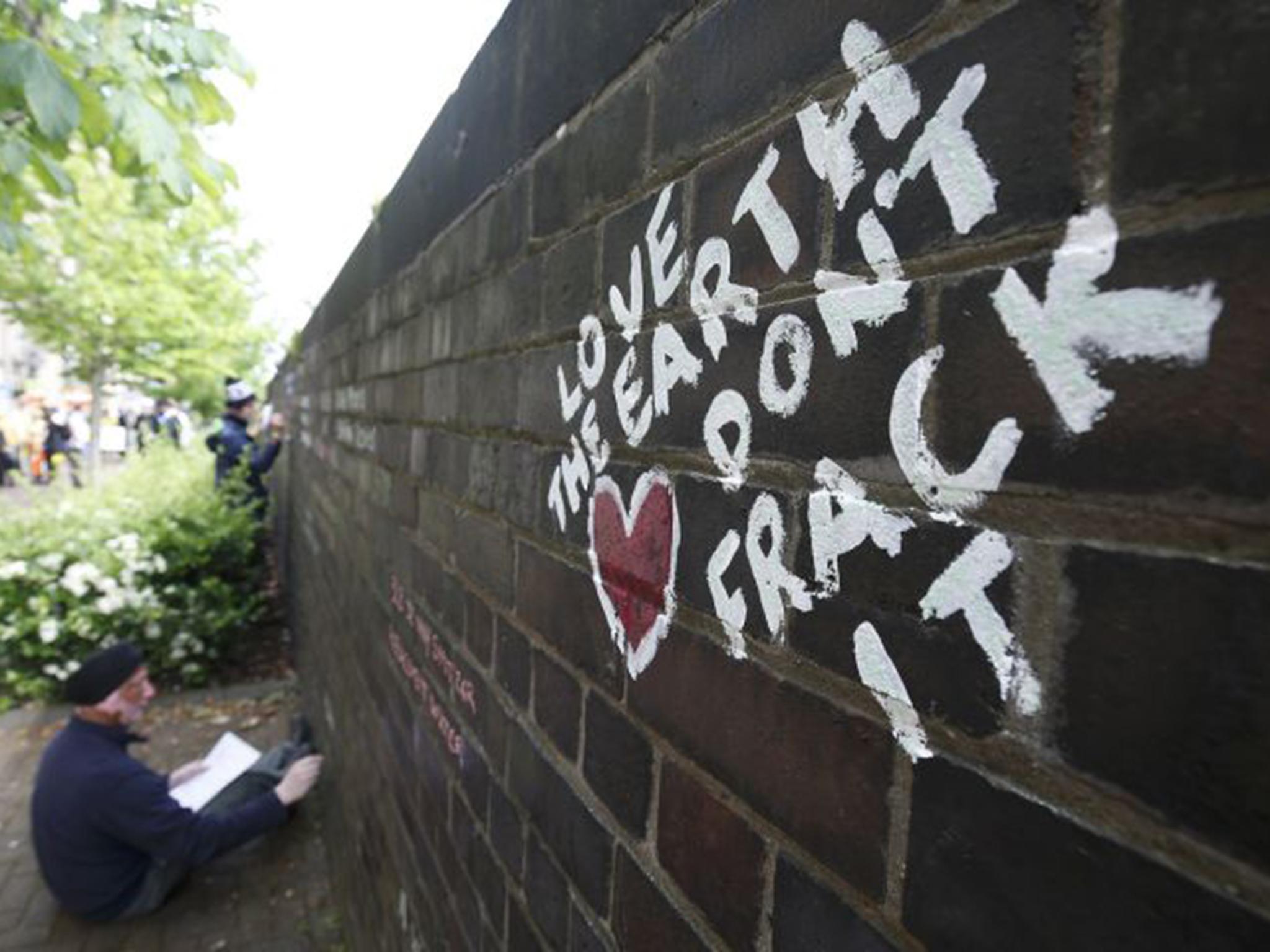 A new advisor to the Energy Secretary Amber Rudd, who has vowed to "deliver" fracking in Britain, received a £5,000 donation to his local party from a company set to benefit from the introduction of the technique, The Independent can reveal.
Addison Projects, part of a £25m engineering company based in Lancashire which has said it wants to play an "active role" in supporting fracking, made the donation to the constituency party of Conservative MP Paul Maynard in March.
Mr Maynard was appointed Parliamentary Private Secretary (PPS) to Ms Rudd after last month's General Election, a role which requires him to be the Cabinet minister's "eyes and ears" in Parliament.
The donation, revealed following a joint investigation by The Independent and Greenpeace, has sparked criticism from the environmental group that the Government has become too close to the shale gas lobby.
Both Mr Maynard and Addison, which is based in the MP's constituency of Blackpool North and Cleveley, insisted that the donation was unconnected with efforts to introduce fracking.
There is no suggestion that the donation breached parliamentary or electoral rules. But the revelation of its existence comes as the debate over fracking and its impact on the environment is provoking fresh controversy.
Lancashire County Council will this week decide whether to allow exploration company Cuadrilla to proceed with a project to extract shale gas from a site at Little Plumpton in Lancashire, south of Mr Maynard's constituency.
The local authority last week rejected a second Cuadrilla application for fracking in the area. But a decision on the Little Plumpton project, which officers have recommended should proceed, has been deferred until this week.
The Government has made clear that it intends to the break the log jam over fracking after years of delay caused by concern at the technique's environmental impact and Liberal Democrat opposition during the Coalition.
Ms Rudd used her first newspaper interview following her appointment to the Department of Energy and Climate Change to pledge that she would "deliver shale" and change the law to permit drilling under national parks.
Addison has been a vocal supporter of fracking, arguing that it is safe and has the ability to transform the economy of north-west England.
The company's owner, Marcus Addison has previously said: "Whilst we have no experience specifically in the shale gas industry… we can play an active part supporting shale gas."
Addison Projects made its £5,000 donation on 23 March. The company also hosted four visits from senior Cabinet ministers, including two by Chancellor George Osborne, in recent months.
In a statement, the company said: "The donation made to Blackpool North and Cleveley Conservative Party was made earlier this year in support of Paul Maynard and had nothing at all to do with the exploration for shale gas in Lancashire."
Mr Maynard said: "The donation from Addison was both permissible and declared in the normal way. It had no connection with the development of shale gas."
Daisy Sands, head of UK energy at Greenpeace, said: "The appointment of an MP with close ties to the fracking lobby as a key adviser to the department in charge of this controversial industry is deeply worrying. This move will only reinforce the impression that this Government is now acting like the political arm of the shale lobby."
Join our commenting forum
Join thought-provoking conversations, follow other Independent readers and see their replies