Fracking for fossil fuels will now be allowed under Britain's national parks and world heritage sites
MPs approved the new rules by 298 votes to 261 on Wednesday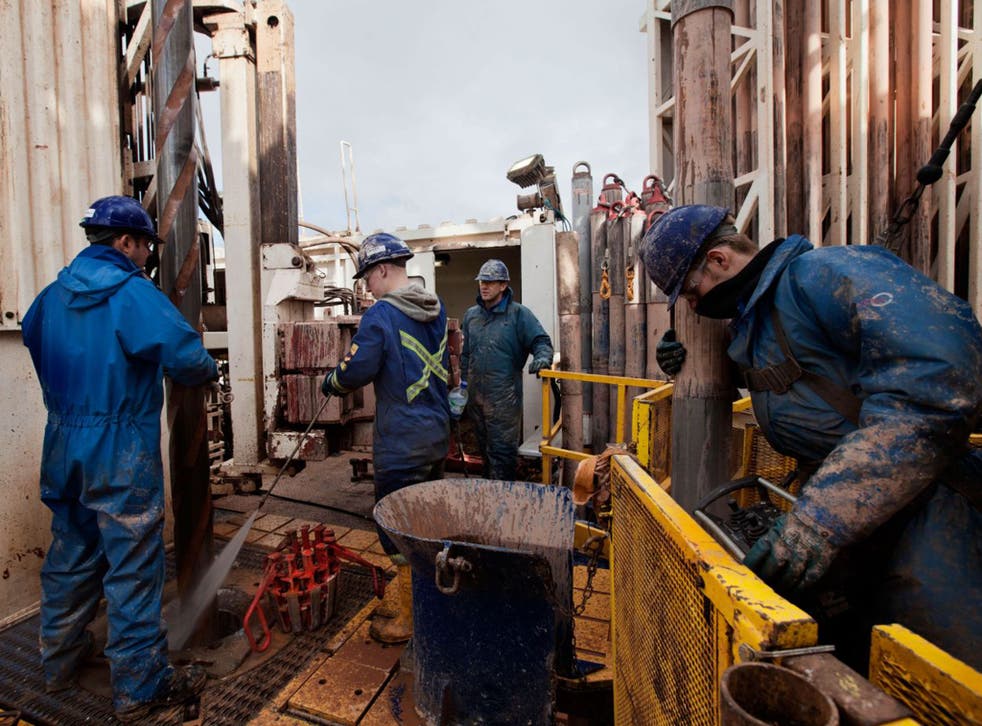 Fracking for fossil fuels will now be allowed under national parks after the House of Commons voted to change regulations around the controversial procedure.
The change will also allow the industrial process to be conducted below UNESCO World Heritage Sites like Stonehenge were shale gas ever found there. Regulations were also relaxed around drinking water aquifiers.
MPs approved the new rules by 298 votes to 261, which allow drilling to be started outside the protected areas but to continue underneath them.
The Government said the rules will kick-start the fossil fuel industry but would protect the UK's environment and people living in it.
Fracking is a specialised process usually used to extract shale gas and some oil deposits, which are difficult to extract through conventional drilling procedures.
Campaigners have complained the method has negative effects on nearby communities, including disputed claimed about its effect on drinking water.
In January of this year MPs rejected a Labour proposal for a moratorium on fracking until 13 new conditions were met.
At the time ministers pledged an "outright ban" on fracking in national parks.
Labour and the Liberal Democrats criticised the limited time allowed to debate on the proposals.
Lisa Nandy, the opposition party's shadow energy and climate change secretary, said: "It is frankly shabby of the Government to sneak through these weak fracking rules without any proper Parliamentary debate.
"Ministers had previously conceded that there should be the tougher safeguards that Labour has been calling for to protect drinking water sources and sensitive parts of our countryside like National Parks. Now they've abandoned those promises.
"We should have a moratorium on fracking in Britain until we can be sure it is safe and won't present intolerable risks to our environment.
"Neither MPs or the public have received these assurances yet ministers are ignoring people's legitimate concerns and imposing fracking on communities."
Department of Energy and Climate Change spokesman said: "The UK has one of the best track records in the world for protecting our environment while developing our industries - these regulations will get this vital industry moving while protecting our environment and people.
"Yesterday's Task Force for Shale Gas report confirmed exactly what we have been saying for some time - that with the right standards in place fracking can take place safely."
Emma Marrington, rural policy campaigner at the Campaign to Protect Rural England (CPRE), said: "We are disappointed that the Government has voted to allow fracking under National Parks and Areas of Outstanding Natural Beauty, along with other protected areas. This means that fracking infrastructure will be permitted in areas around our finest landscapes, which would not only cause visual intrusion and damage tranquillity but would also industrialise the settings of our National Parks and AONBs. It is particularly worrying that there was no debate in parliament on such an important and emotive issue.
"Ministers continue to claim that fracking infrastructure will not be permitted within protected areas, but we still haven't seen clear proof that this will be the case. We call on the Government to formalise the regulations to ensure that there is a clear ban on fracking within protected landscapes."
Caroline Lucas, the Green Party's MP for Brighton Pavilion, said: "If the Government is to match its rhetoric on the climate deal struck in Paris then ministers must urgently rethink their entire approach to energy policy. To have any realistic chance of keeping global warming to well under 2 degrees we need to ban fracking in the UK."
Join our new commenting forum
Join thought-provoking conversations, follow other Independent readers and see their replies