Fracking: Government accused of 'outrageous vandalism' over new rules
Lib Dem leader Tim Farron says Tories 'have shown their true colours and lack of regard for protecting beautiful scenery'
Charlie Cooper
Whitehall Correspondent
Wednesday 16 December 2015 21:07 Comments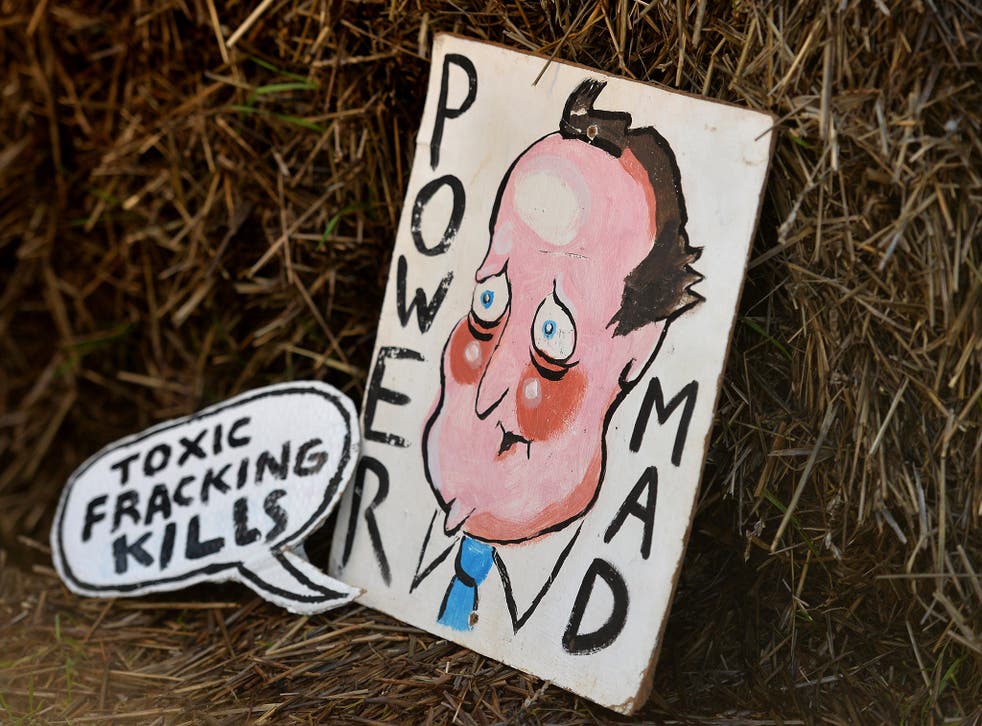 The new rules allowing fracking below national parks were passed thanks to a "shabby" evasion of parliamentary debate, Labour and the Liberal Democrats have said.
MPs backed the new measures by a slim majority of 37 after a ballot vote, with no full House of Commons debate.
Tim Farron, the Lib Dem leader whose constituency covers parts of both the Lake District and Yorkshire Dales national parks, said the Government's behaviour had been "outrageous". He said the impact of the new regulations was "tantamount to vandalism".
"They have shown their true colours and complete lack of regard for protecting some of the most beautiful scenery in the UK and its wildlife," he said.
The plans reverse a pledge made in January – under the Coalition government – that fracking would be banned in protected areas. Mr Farron said that Liberal Democrat influence in the last government had protected national parks and wildlife sites, and said some places should be spared form fracking "under all circumstances".
Labour shadow Energy and Climate Change Secretary Lisa Nandy called the Government's behaviour "frankly shabby".
Bez joins hundreds in anti-fracking protest
"Ministers had previously conceded that there should be the tougher safeguards that Labour has been calling for to protect drinking water sources and sensitive parts of our countryside like national parks. Now they've abandoned those promises," she said.
Former minister Ben Bradshaw, Labour MP for Exeter, said that ministers had shown "contempt for Parliament" by using a statutory instrument to pass the regulations.
Statutory instruments are a form of legislation that allows new parts of an act of Parliament to be brought into force without Parliament having to pass a new act.
They are typically used to push through "small print" details of legislation too complex to include in an act, but may also be used to amend or update primary legislation.
They have been used for a number of major changes to the law in recent months, including controversial cuts to tax credits, which were later reversed, and a failed Government bid to relax the ban on fox hunting.
Register for free to continue reading
Registration is a free and easy way to support our truly independent journalism
By registering, you will also enjoy limited access to Premium articles, exclusive newsletters, commenting, and virtual events with our leading journalists
Already have an account? sign in
Join our new commenting forum
Join thought-provoking conversations, follow other Independent readers and see their replies