French authorities in race to dispose of beached whale carcass amid fears it could explode
The 15-tonne whale washed up on the French coast earlier this month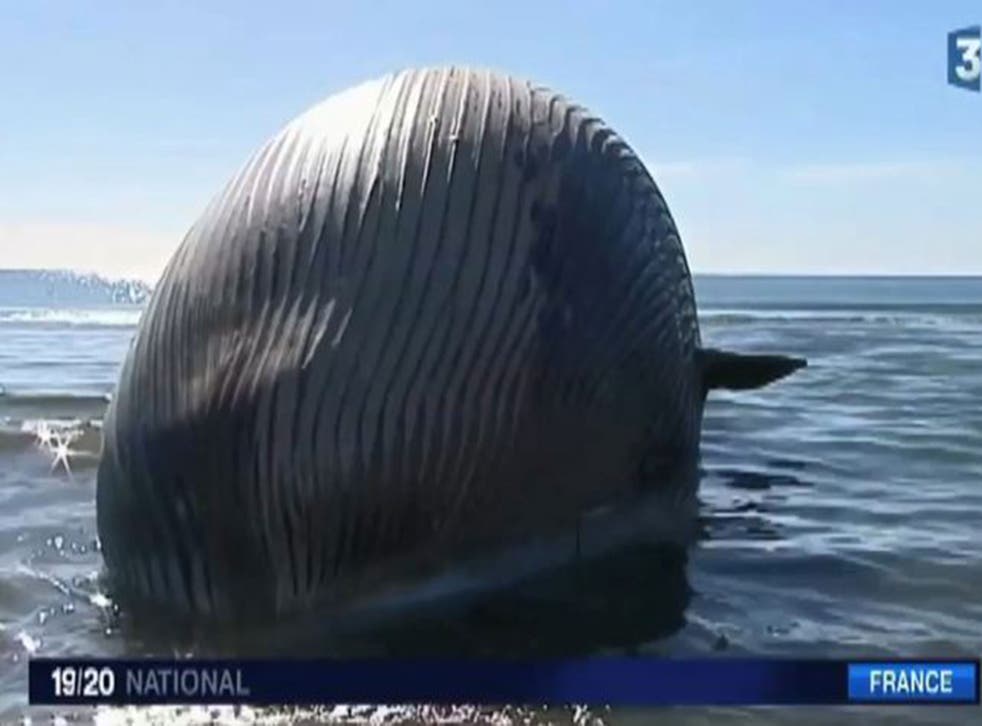 Authorities in France are investigating ways to dispose of a beached whale, which could explode due to a build up of gases inside the carcass.
The 15-tonne whale washed up on a beach on the south coast of France earlier this month.
It is believed to have died out at sea before washing up on the shore at Saintes-Marie-de-la-Mer, near Montpellier, BFMTV has reported.
Now, officials are looking into ways of removing the whale, including one option of using dynamite to blow it up at sea.
Other options include removing the whale using a crane on land, The Local has reported.
The area around the whale has now been closed off to the public.
Anaïs Cheiron, project manager of the national reserve of Camargue, told newspaper Midi Libre, as translated by The Local: "Because of the heat, gases form inside the cadaver – hence, the bulging appearance of the whale – and accumulate until they explode."
Earlier this year, The Independent reported how locals in a small Canadian town were becoming increasingly worried that the rotting carcass of a beached whale may explode, releasing dangerous bacteria.
The 25m-long blue whale emitted a powerful smell which spread through the town of Trout River, Newfoundland, local clerk Emily Butler said at the time.
Last year meanwhile, a video of a sperm whale exploding after it was cut open by a scientist was widely shared online.
The dead creature had washed up in the Faroe Islands and was undergoing an examination when its stomach burst open due to a build up of gases.
Join our new commenting forum
Join thought-provoking conversations, follow other Independent readers and see their replies