French government launches new law allowing it to ban half the private cars in Paris
Cars with registrations ending in odd numbers will be allowed to drive on Monday, with even-numbered cars on Tuesday if pollution levels don't change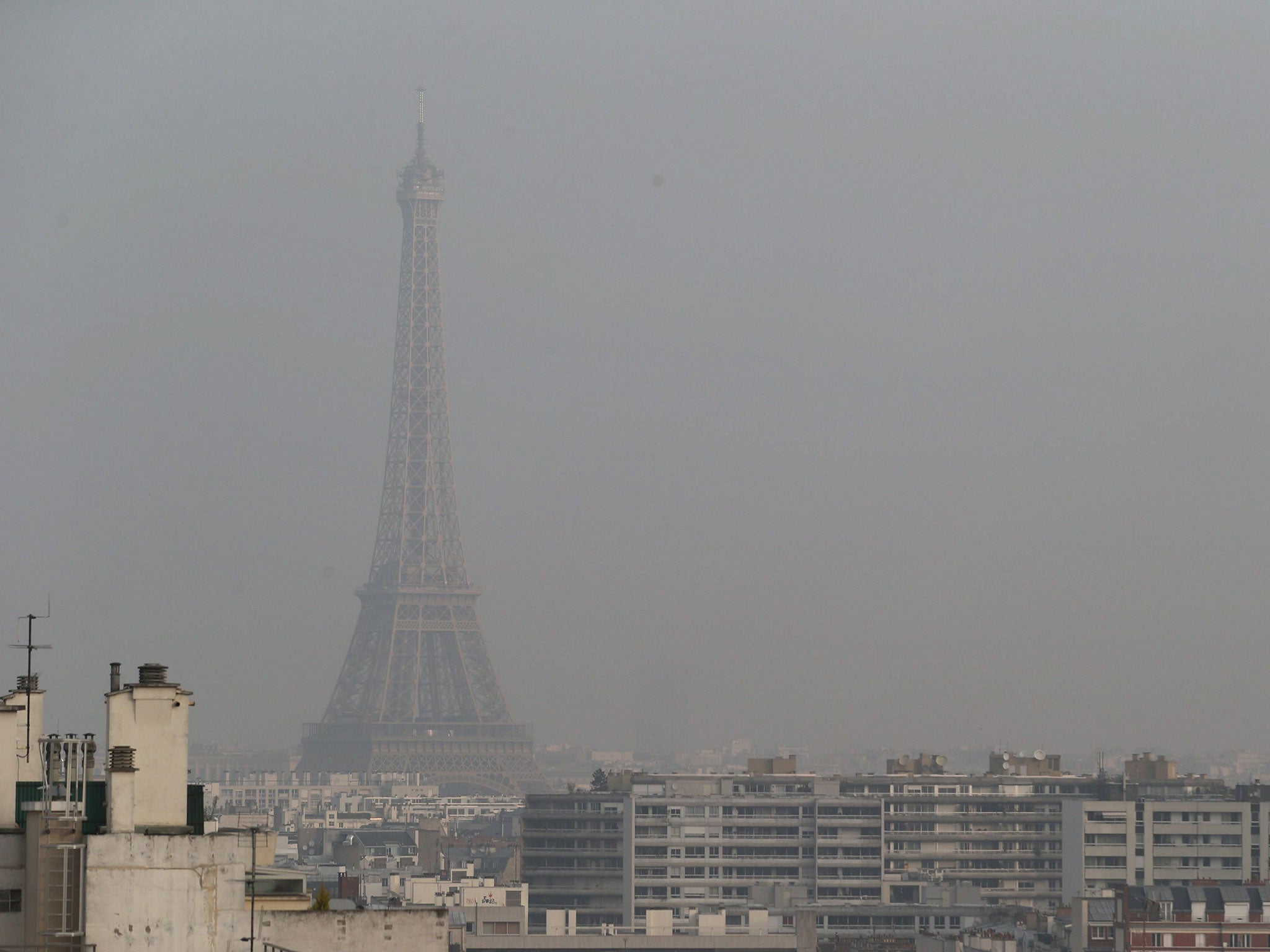 Tomorrow will be an odd day in Paris. The government has triggered a pollution control law which allows it to ban half the private cars in the greater Paris area.
Cars with registrations ending in odd numbers will be allowed to drive today. If the air pollution alert continues, it will be the turn of the even-numbered cars on Tuesday.
Over 1,000 police officers will be mobilised to hand €22 on-the-spot fines to offenders. The law, first triggered last year, allows the government to limit traffic if micro-particles in the atmosphere rise above 50 microgrammes a cubic metre.
The use of the law has provoked a spat in recent days between two of France's best-known female Socialist politicians.
The mayor of Paris, Anne Hidalgo, asked for the restrictions to be imposed last Friday. The environment ministers, Ségolène Royal, complained that a ban on even-numbered cars without advance warning would be a "punitive" attack on suburban commuters.
The two women have a long-standing quarrel, believed to be private in origin. President François Hollande intervened. He ruled in favour of Ms Hidalgo and against his former romantic partner, Ms Royal.
Join our commenting forum
Join thought-provoking conversations, follow other Independent readers and see their replies