French presidential candidate Emmanuel Macron tells US climate scientists: 'Please come to France'
Donald Trump has ordered some US scientists not to speak publicly, appointed climate sceptics to key positions and threatened to pull out of the Paris Agreement on climate change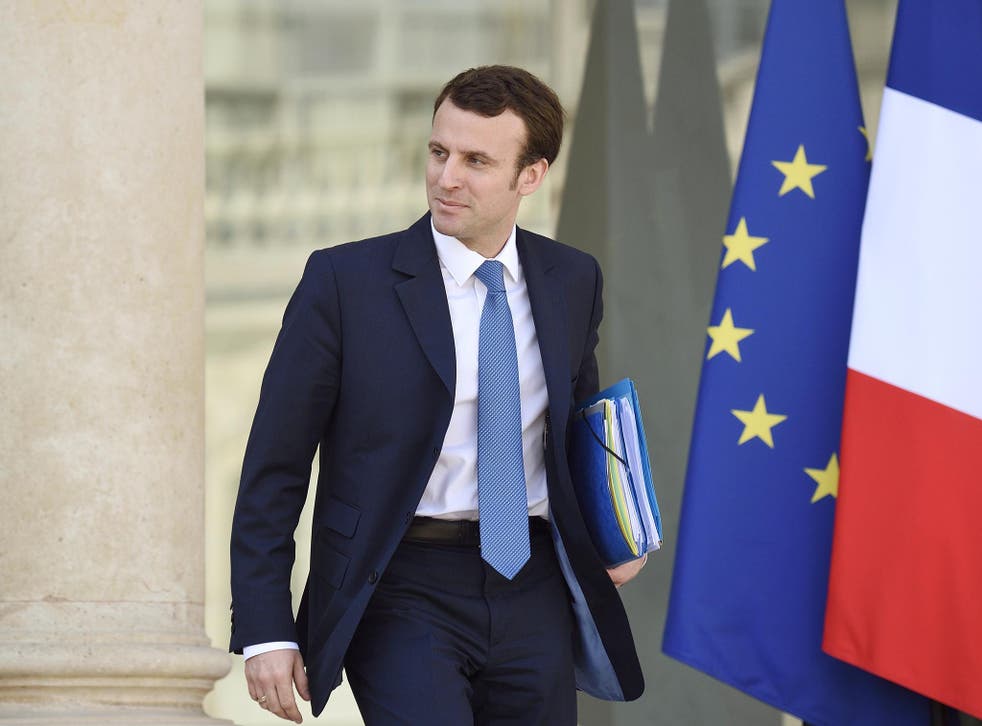 A candidate in France's presidential elections has appealed to climate scientists, engineers working on renewable energy and others to leave the United States and move to his country.
In a video message released on social media, Emmanuel Macron, speaking in English, said he had a message for US scientists: "Please come to France … it is your nation."
Donald Trump has repeatedly expressed scepticism about climate change, appointed several outright deniers and people with links to fossil fuel companies to key positions, and threatened to withdraw the US from the Paris Agreement on climate change.
Some US government scientists have also been ordered not to speak publicly about their work and the Environmental Protection Agency's budget and staff numbers are expected to be slashed. The gag order has prompted the creation of "rogue" social media accounts, purportedly run by officials who still want a voice, and a March for Science is to be held in April.
Addressing "American researchers, entrepreneurs and engineers working on climate change", Mr Macron, a former economic minister in France's Socialist government, said they would be "welcome" in France.
"I do know how your new President now has decided to jeopardise your budget, your initiatives, as he is extremely sceptical about climate change," he said.
"I have no doubt about climate change and how committed we have to be regarding this issue.
"So I have two messages. The very first one is for the French and European researchers – we will preserve our budgets, we will reinforce our investment, our public and private investment, in order to do more and accelerate our initiatives in order to deliver in line with COP21 [the Paris summit on climate change].
"And second, a message for you guys – please come to France. You are welcome. It is your nation.
"We like innovation, we want innovative people, we want people working on climate change, energy, renewables and new technologies.
"France is your nation. Thanks."
Register for free to continue reading
Registration is a free and easy way to support our truly independent journalism
By registering, you will also enjoy limited access to Premium articles, exclusive newsletters, commenting, and virtual events with our leading journalists
Already have an account? sign in
Register for free to continue reading
Registration is a free and easy way to support our truly independent journalism
By registering, you will also enjoy limited access to Premium articles, exclusive newsletters, commenting, and virtual events with our leading journalists
Already have an account? sign in
Join our new commenting forum
Join thought-provoking conversations, follow other Independent readers and see their replies