Frequency of severe flooding across Europe 'to double by 2050'
Floods and climate chance will be responsible for 30 per cent of losses by the same time, a study has found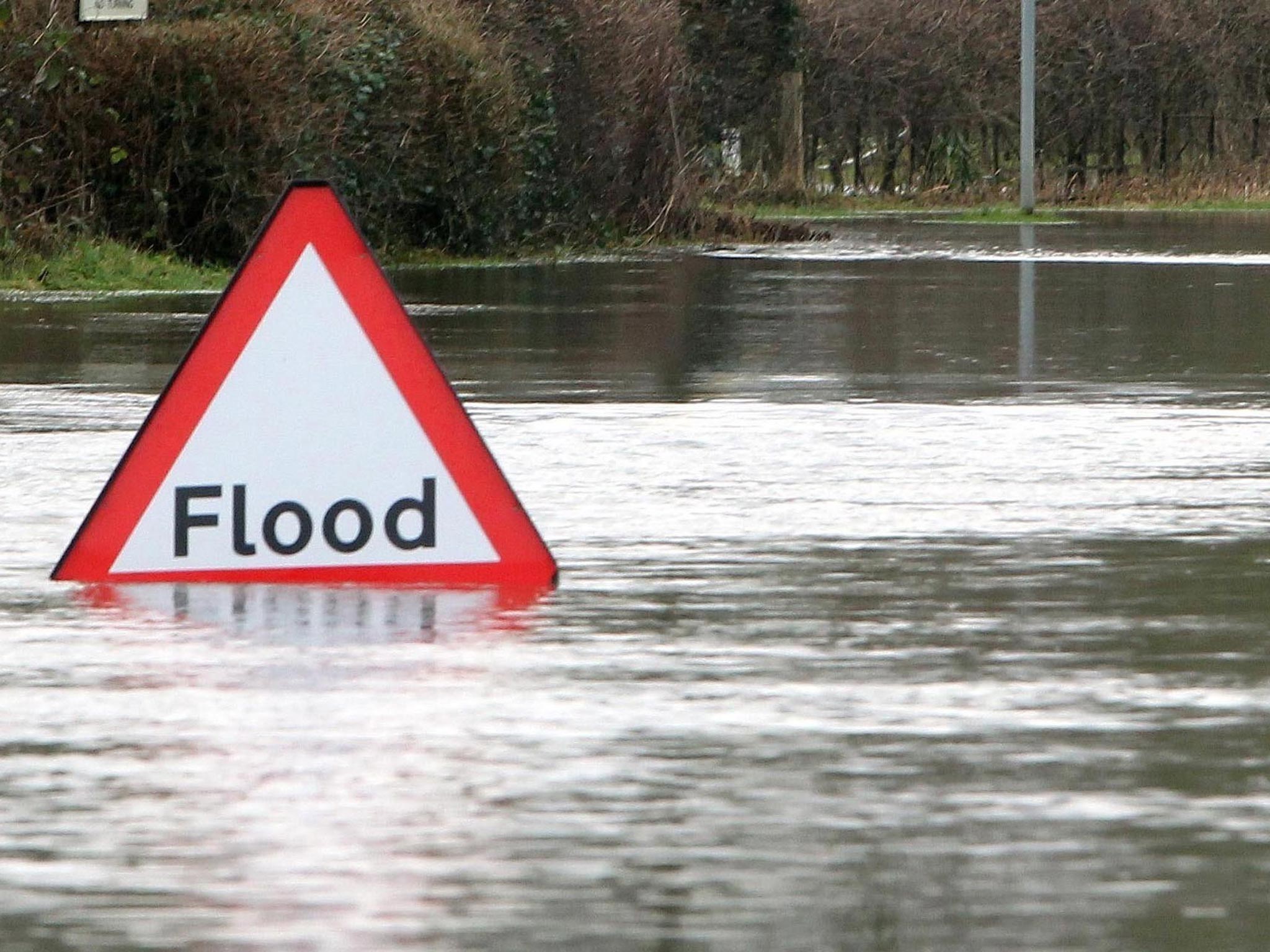 The frequency of severe flooding across Europe is set to double by 2050 and over the same period there could be a nearly fivefold increase in the annual economic losses resulting from floods, a study has found.
Climate change and an increase in rainfall will account for about a third of the losses by mid-century, with the rest of the increase being due to more properties and infrastructure falling within flood risk areas, scientists said.
An analysis of how rainfall patterns are likely to change over the coming decades, and how river levels are set to breach existing flood defences, has found that flooding will increasingly become a pan-European problem that does not respect territorial or national borders, the researchers said.
In the future, European countries will have to pool their resources further rather than less if they are going to cope with the increased demands of a more flood-prone continent, said Brenden Jongman of VU University Amsterdam, the lead author of the study published in the journal Nature Climate Change.
"We found that floods in Europe will be more inter-related and will cross political and national boundaries. We can do something about it if we build better flood protection and increase insurance with a stronger pan-European solidarity fund," Dr Jongman said.
"It's going to be a choice for European society because those who pay out for the insurance fund may not be the same as those who benefit from it. Some will pay out to help others, and some will be subsidised by those who are at less risk of flooding," he said.
"In this study we brought together expertise from the fields of hydrology, economics, mathematics and climate change adaptation, allowing us for the first time to comprehensively assess continental flood risk and compare the different adaptation options," he added.
The study estimated that between 2000 and 2012 the average economic costs of flooding to the EU was about 4.9 billion euro a year. Based on future rainfall projections and existing flood defences, this is likely to increase to about 23.5 billion euro by 2050.
"We used rainfall data both current and future projections and we calculated current water levels in rivers and what will happen to them in the future, and whether they are likely to lead to inundation and flooding," Dr Jongman said.
"We combined this will data on land-use and took into account existing flood protection standards which we assumed will remain stable. In the UK, for instance, we found that a lot of rivers have low flood protection levels and these need to be improved," he said.
Socioeconomic factors, such as more properties being built on flood plains or more expensive infrastructure becoming at risk of flooding, account for about two thirds of the expected increase in annual flood costs. The rest of the cost increase will be down to climate change and heavier rainfall patterns, the scientists found.
"The new study for the first time accounts for the correlation between floods in different countries," said Stefan Hochrainer-Stigler of the International Institute for Applied Systems Analysis in Laxenburg, Austria, who led the computer modelling part of the research.
"Current risk-assessment models assume that each river basin is independent. But in actuality, river flows across Europe are closely correlated, rising and falling in response to large-scale atmospheric patterns that bring rains and dry spells to large regions," Dr Hochrainer-Stigler said.
"If the rivers are flooding in Central Europe, they are likely to also be flooding Eastern European regions. We need to be prepared for larger stress in risk-financing mechanisms, such as the pan-European solidarity fund, a financial tool for financing disaster recovery in the European Union," he said.
Join our commenting forum
Join thought-provoking conversations, follow other Independent readers and see their replies