Frogs, salamanders and toads suffering 'catastrophic population decline', scientists say
Fungal disease chytridiomycosis has lead to 'greatest recorded loss of biodiversity attributable to a disease'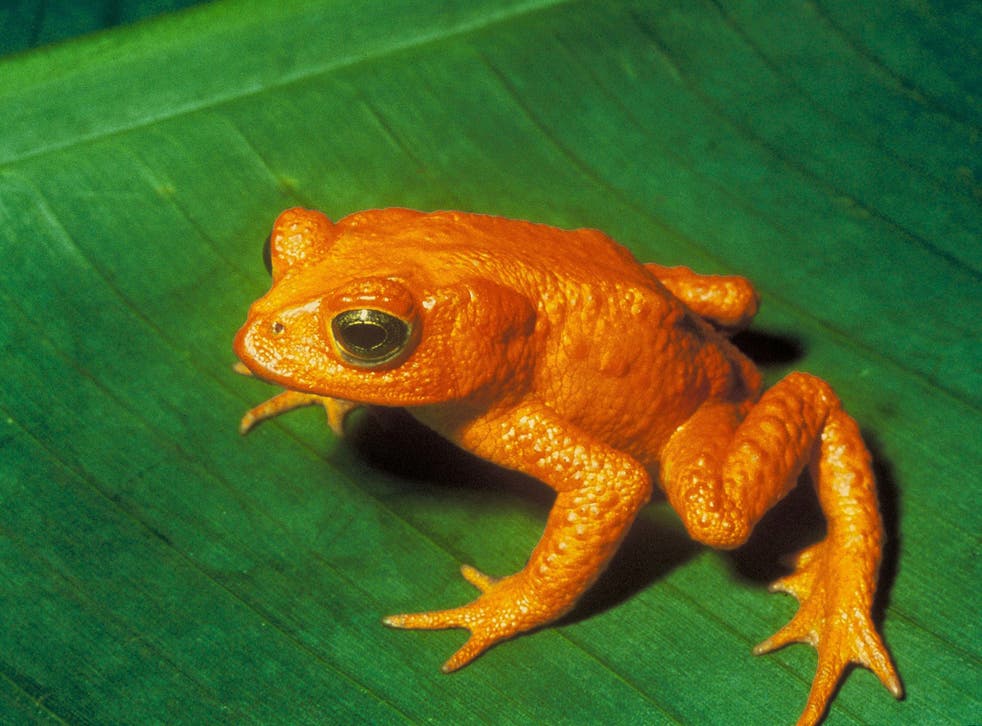 Amphibians across the world are experiencing "catastrophic population declines" from a widening range of interacting pathogens, scientists say.
Fungal disease chytridiomycosis is thought to have caused the extinction of 90 amphibian species around the world and the marked decline of at least 491 others over the last 20 years.
According to Dr Benjamin Scheele, the lead author of a study into chytridiomycosis, it is "the greatest recorded loss of biodiversity attributable to a disease".
But now amphibians are also under attack from another pathogen known as the ranavirus, which exists in at least four varieties.
In addition scientists have found that there are at least two species of chytridiomycosis, and within these, many different genetic types.
RSPCA's most unusual animal rescues

Show all 14
In response to the demise of worldwide amphibian populations, this week zoological experts will gather in London in a bid to develop an emergency plan to save these creatures.
A description of the event on the Zoological Society of London's website reads: "Amphibians continue to experience worldwide declines and remain the most threatened vertebrate class.
"Nearly 30 years of research has shown that pathogens, in particular chytridiomycete fungi and ranaviruses, are responsible for infectious diseases that cause catastrophic population and host community declines on all continents where amphibians exist."
Among the 90 species of amphibians wiped out since chytridiomycosis began taking its toll across the world are the golden toad in Costa Rica (Incilius periglenes), the southern gastric-brooding frog of Australia (Rheobatrachus silus), and Arthur's stubfoot toad (Atelopus arthuri) in Ecuador.
Researchers believe that globalisation and the wildlife trade are the main causes behind the spread of this global pandemic.
Support free-thinking journalism and attend Independent events
"Humans are moving plants and animals around the world at an increasingly rapid rate, introducing pathogens into new areas," Dr Scheele said.
The rise of these fungal diseases are not only damaging to amphibian populations, but are also harmful to the environment. This is because frogs, salamanders and toads play an important role in maintaining healthy ecosystems, for instance by eating mosquitoes that spread disease.
Register for free to continue reading
Registration is a free and easy way to support our truly independent journalism
By registering, you will also enjoy limited access to Premium articles, exclusive newsletters, commenting, and virtual events with our leading journalists
Already have an account? sign in
Register for free to continue reading
Registration is a free and easy way to support our truly independent journalism
By registering, you will also enjoy limited access to Premium articles, exclusive newsletters, commenting, and virtual events with our leading journalists
Already have an account? sign in
Join our new commenting forum
Join thought-provoking conversations, follow other Independent readers and see their replies