Endangered fruit bats 'being driven to extinction' in Mauritius after mass culls kill 50,000
'The fewer animals remain, the more vulnerable they will be to natural disasters, disease and habitat loss'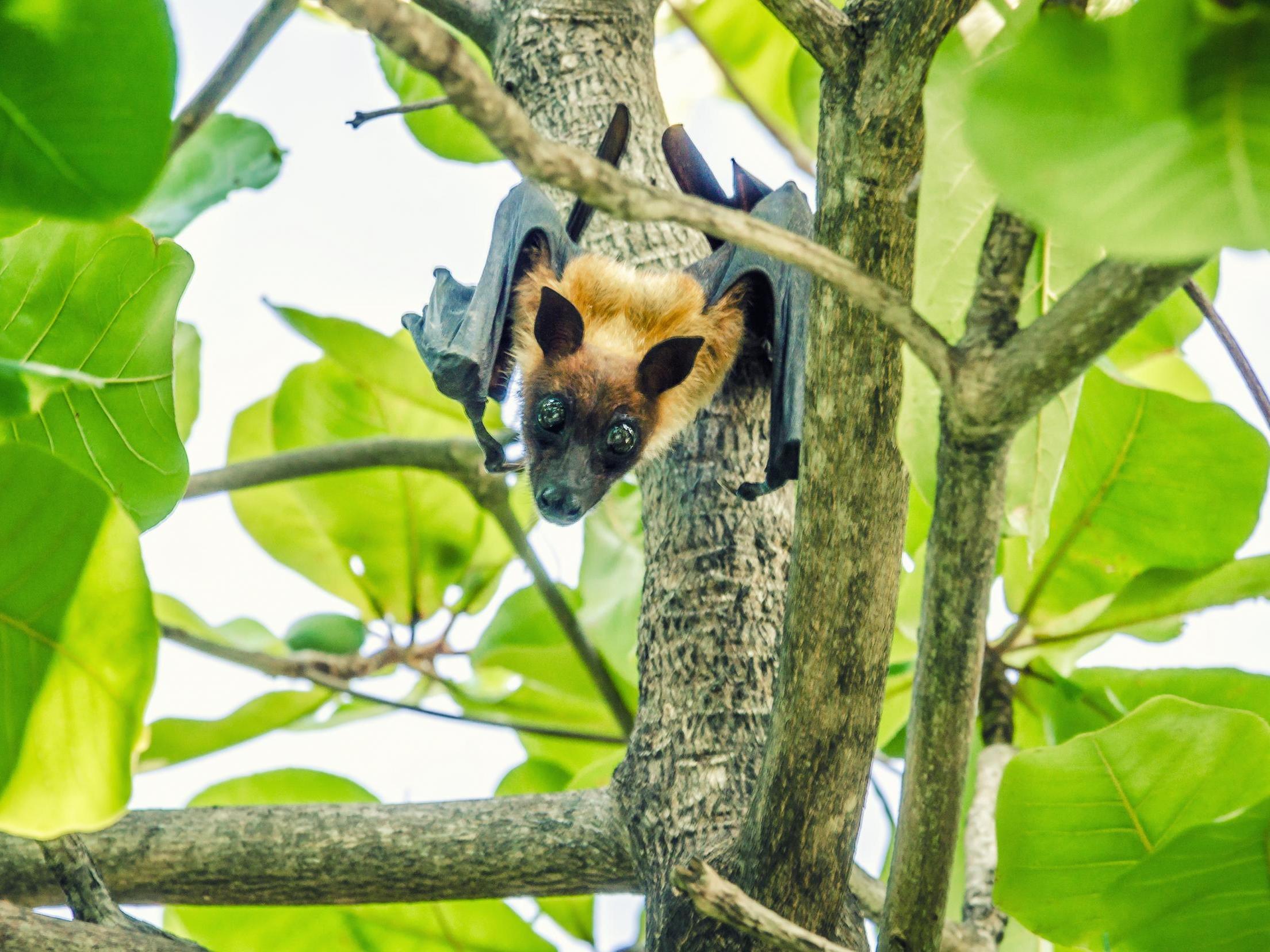 Scientists are suing the Mauritian government for "driving endangered fruit bats towards extinction", after mass culls killed at least half their population.
More than 50,000 of the animals are thought to have been killed in three culls since 2015, in an attempt to protect fruit in orchards.
The bats – also known as flying foxes – are resorting to eating in orchards to survive because only 5 per cent of Mauritius's native forests remain, animal experts warned.
Fruit bats are vital for biodiversity as they pollinate flowers and scatter seeds, enabling trees and plants to grow and spread, according to conservationists.
But populations of the flying foxes have fallen by more than 50 per cent in four years, said Vincent Florens, an ecologist at the University of Mauritius. Some believe fewer than 30,000 now remain.
'A quarter of the world's mammals risk extinction'
Show all 9
Tigga Kingston, a biologist and bat specialist for the International Union for Conservation of Nature, said the fewer animals remain, the more vulnerable they will be to natural disasters, disease and habitat loss, leading to extinction.
Britain's Bat Conservation Trust has pleaded for the culls to end, citing research that found they accounted for only 10 per cent of fruit plant damage.
The first cull, in 2015, killed 30,000, and in a second cull, the following year, 7,380 were targeted.
The IUCN then raised the bats' status from vulnerable to endangered. But the latest cull involved 13,000.
Prof Florens said he believed the number killed is much higher than the 50,300 government figure.
"The culls took place late in the year, when many mothers were pregnant or had babies," he told National Geographic. "You shoot one bat and basically kill two." Others were likely to have been injured and died later, he said.
Scientists are supporting a lawsuit against the government on grounds of animal welfare violations to prevent any more culls.
They say that after the first two, production of lychees in orchards fell by 70 per cent, probably because of the weather, fruit flies, birds, macaques and rats.
"We tried petitions, demonstrations, publications in Science, and IUCN discussions with the government. Everything we've done failed so far, so we decided we needed stronger action," said Christian Vincenot, a bat ecologist at Kyoto University, Japan.
Mahen Seeruttun, Mauritius's minister of agro-industry and food security, told FDI Spotlight: "We have a large population of bats who will eat fruit crops.
Support free-thinking journalism and attend Independent events
"In fact, the population of large flying fox bats has increased dramatically due to the lack of severe cyclones in the past 15 years.
"These are a protected species, so we must devise creative ways to protect the crops such as providing fruit-growers with nets to protect their crop, and a selective cull which I organised."
The Independent has asked the Mauritian government to comment.
Join our commenting forum
Join thought-provoking conversations, follow other Independent readers and see their replies