Unique love song of Galapagos finches dying out because of parasites brought in by humans
The fly larvae feed on keratin, tissue and blood from nose and ear cavities of chicks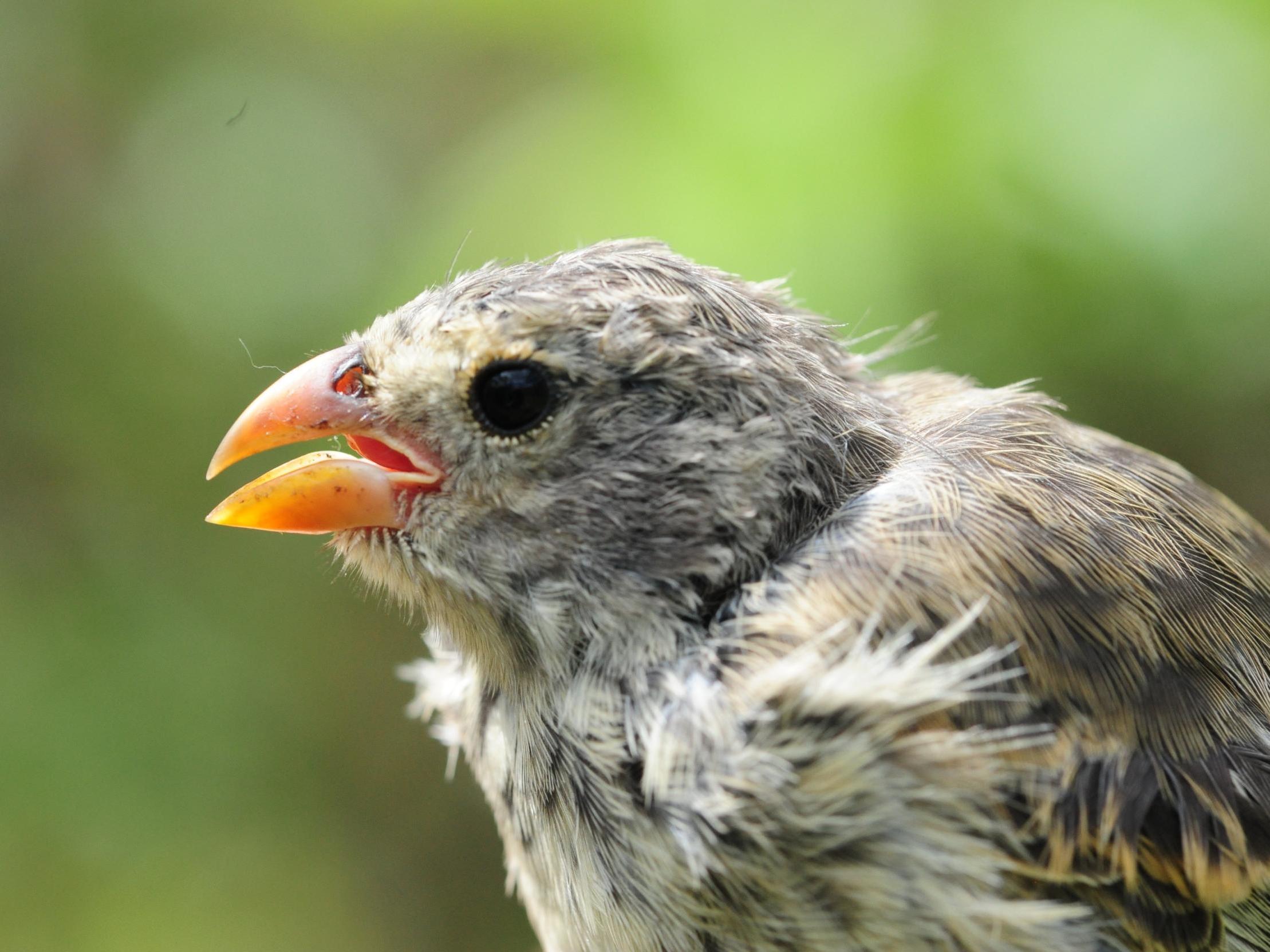 The unique love song of Galapagos finches is dying out after parasites brought in by humans have damaged the birds' beaks, according to new research.
The larvae of a blood-sucking parasitic fly feed internally on the beaks of the birds which deforms their nostrils, making their distinctive songs indistinguishable from those of other finches.
This has made the critically endangered medium tree finches, named Darwin's finches, less attractive to females, according to scientists from Flinders University in South Australia.
"Choosy females prefer males with high quality song – defined, for example, as having a longer duration or greater element complexity," researchers wrote in the paper published in the Royal Society's Proceedings of the Royal Society B.
"Songbird hosts that have been developmentally stressed by parasites should produce lower quality song as adults".
World's most endangered animals
Show all 17
The fly larvae of Philornis downsi feed on the keratin, tissue and blood from the nose and ear cavities of chicks which results in malformations.
"This research is evidence that parasite-induced morphological deformation can disrupt host mating signal with devastating effects on bird populations," said Dr Katharina Peters from Flinders University.
The parasitic fly is found on 13 of 15 islands surveyed to date and is considered one of the greatest risks to the survival of Galapagos land birds.
The so-called Darwin's finches captivated the British naturalist during his Galápagos research in the 1830s.
They became the first vertebrate system to provide compelling field-based evidence for evolution of natural selection.
Join our commenting forum
Join thought-provoking conversations, follow other Independent readers and see their replies