Formerly rare garden birds now booming thanks to food put out for them, report says
Annually, British population puts out enough food to sustain up to 196 million birds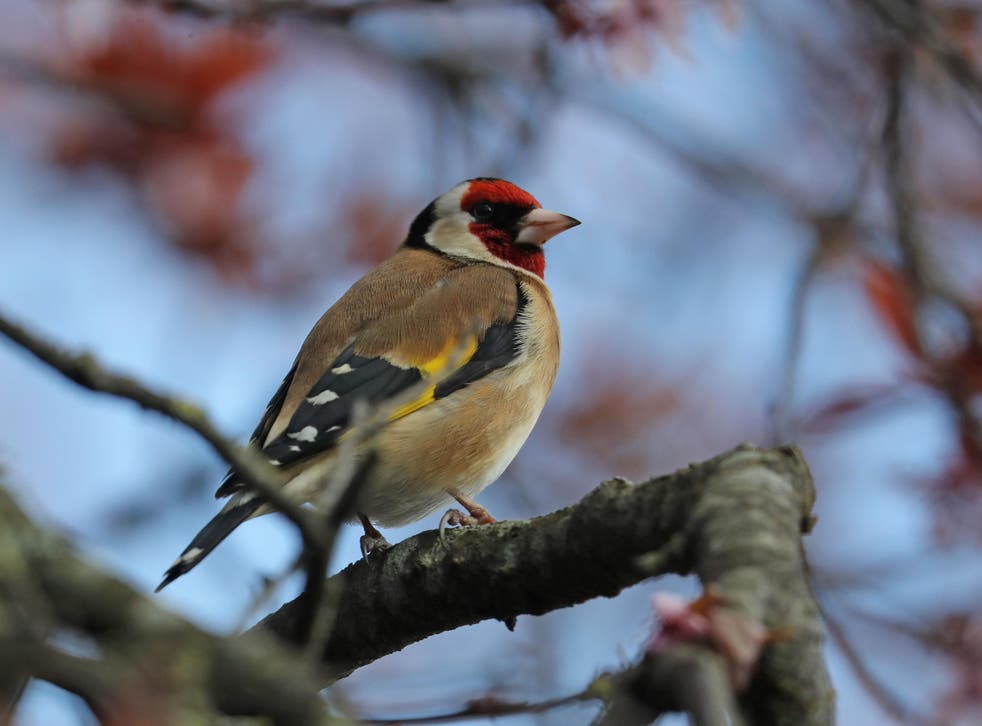 Populations of birds like goldfinches and wood pigeons that were rarely seen in gardens 40 years ago are now booming because people are leaving out food for them, according to a new study.
As a result they are "reshaping" entire communities, researchers said.
"Back in the 1970s goldfinches and wood pigeons were seen eating food in 10 per cent of gardens whereas now they're in around 90 per cent of gardens which have food out," lead researcher Kate Plummer from the British Trust of Orthonology (BTO) told The Independent.
During that decade, households mainly put out nuts, oats and seed mixes. At the time, half of all birds using feeders were either sparrows and starlings.
Now there's much more choice, with fat balls, niger seeds, suet cake and sunflower hearts all on sale. As a result there is a greater diversity of birds coming into our gardens, including long-tailed tits, siskins, nuthatches and bullfinches.
On a wing and a prayer: British birds under threat

Show all 5
Sparrowhawks, magpies, pheasants and carrion crow have also done well because they predate on birds that feed from bird feeders.
A few species like song thrush and mistle thrush who rarely come to feeders have seen numbers decline.
"We now know that garden bird feeding is one of many important environmental factors affecting British bird numbers," Dr Plummer said. "Regular visits to garden feeders in urban areas appear to have led to population growth across more than 30 different bird species, while there has been no change in the average population sizes of birds that don't visit feeders."
Annually, British bird-lovers put out enough food to sustain up to 196 million birds at a cost of £300m a year, according to the study published in Nature Communications journal.
"It is fascinating to discover how this seemingly small-scale hobby is in fact restructuring bird communities across large spatial scales," said Dr Plummer.
Scientists analysed which birds had been recorded on Garden Bird Feeding Surveys (GBFS) in 1973/74 and 2012/13. They also examined bird food adverts to show how sales of bird food has changed since the early 1970s.
Support free-thinking journalism and attend Independent events
They found that feeding birds could contribute to national-scale population changes.
"The study underlines that the pleasure we take in feeding the birds visiting our gardens can have a significant effect on our garden wildlife, and that is certainly food for thought," Dr Plummer said.
People who put out food for birds should make sure the feeding stations are clean to avoid disease spreading, researchers warn.
Join our new commenting forum
Join thought-provoking conversations, follow other Independent readers and see their replies