Germany energy consumers paid to use power over Christmas as supply outstrips demand
Demand for energy has particularly been outstripped by supply on weekends this year, when factories across the country tend to power down and many offices are closed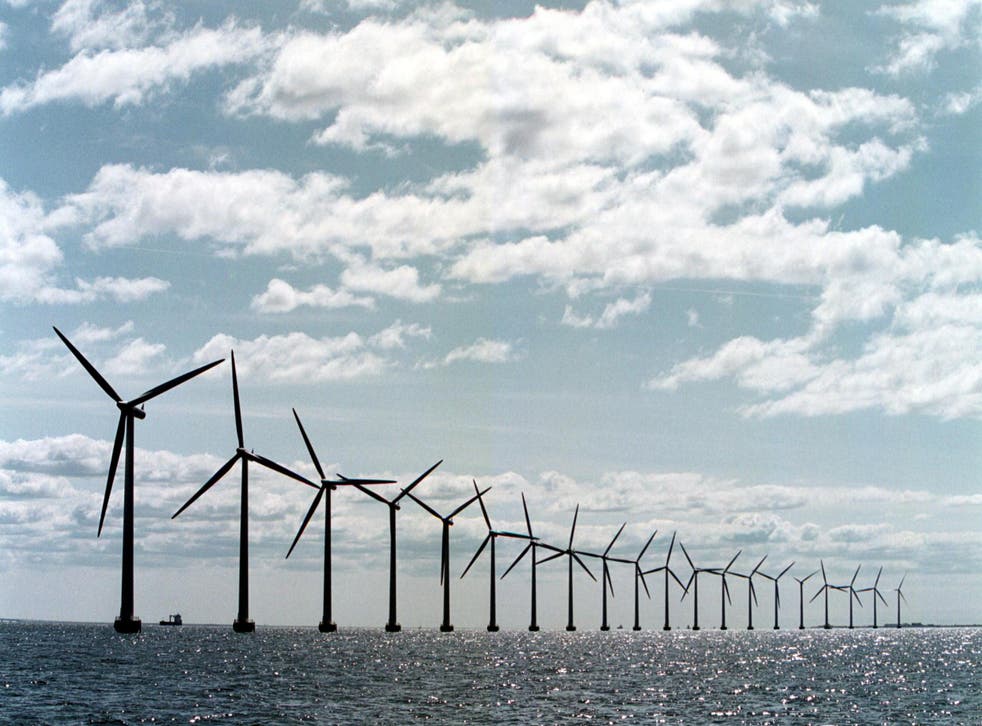 German energy consumers were paid to use power over the Christmas period, thanks to a slump in demand, warm weather and plenty of wind power on the grid, trading data shows.
Power prices slipped into negative territory on 24 December and again on 26 December, according to the website of the EPEX Spot, which is Europe's biggest power trading exchange.
Germany's massive investment in renewable energy – partially thanks to the introduction of the 2014 Renewable Energy Act – has in recent years triggered a drop below zero on several occasions.
Demand for energy has particularly been outstripped by supply on weekends this year, when factories across the country tend to power down and many offices are closed.
On Christmas Eve, factory owners and other big consumers were at times paid in excess of €50, or around £44, per megawatt-hour, according to The New York Times.
During the first half of 2017, Germany managed to raise the proportion of the power it produced by renewable energy to 35 per cent, from 33 per cent in 2016, according to figures from the BEE renewable energy association cited by Reuters.
On some days, Germany now gets up to 85 per cent of its electricity from renewable sources.
In a further sign of its commitment to green energy, the country's government has pledged to move to a decarbonised economy by the middle of the century and has set a target of 80 per cent renewables for gross power consumption by 2050.
It also aims to cut greenhouse gas emissions by 40 per cent in 2020 from 1990 levels and by 95 per cent by 2050.
Several other countries across Europe have experienced negative power prices in recent years, but Germany's slips into negative territory are the most frequent.
Additional reporting by news wires
Register for free to continue reading
Registration is a free and easy way to support our truly independent journalism
By registering, you will also enjoy limited access to Premium articles, exclusive newsletters, commenting, and virtual events with our leading journalists
Already have an account? sign in
Register for free to continue reading
Registration is a free and easy way to support our truly independent journalism
By registering, you will also enjoy limited access to Premium articles, exclusive newsletters, commenting, and virtual events with our leading journalists
Already have an account? sign in
Join our new commenting forum
Join thought-provoking conversations, follow other Independent readers and see their replies