Giraffes should be listed as endangered species as population drops by 40%, conservationists argue
 Just 97,500 wild giraffes remain in sub-Saharan Africa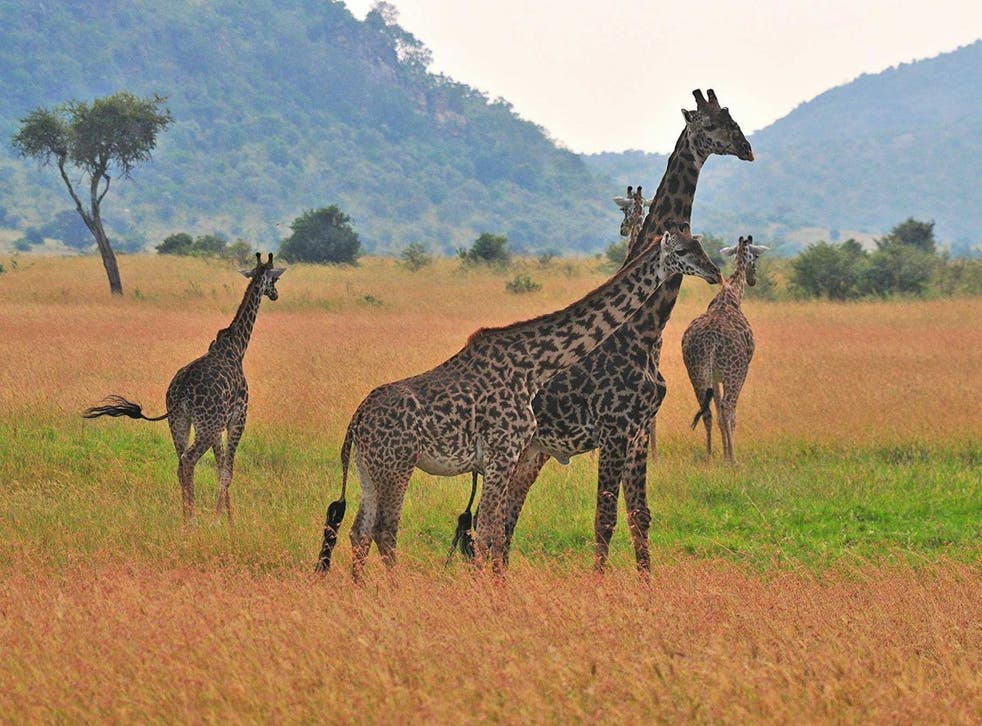 Giraffes should be listed as officially endangered in order to preserve their dwindling numbers, conservationists have said, following a warning the animals are facing a "silent extinction".
The number of giraffes in sub-Saharan Africa has dropped by around 40 per cent since the mid-1980s and environmental groups now want the creatures to receive special protection, including by the influential US Fish and Wildlife Service.
According to the International Union for the Conservation of Nature, just 97,500 wild giraffes remain, pushing their population below that of the African elephant.
That compares with a population 15 years ago that was judged to number around 150,000.
Jeff Flocken, North America regional director of the International Fund for Animal Welfare, said: "When I was doing research on giraffes in Kenya a few years ago, they were quite abundant and no one questioned that they were doing well.
"Only recently have we looked at them critically and seen this huge drop, which has been a shock to the conservation community. This is an iconic animal and it's in deep trouble."
Sir David Attenborough has been a vocal advocate of protecting giraffes, warning that "time is running out" for the animals, which have become extinct in seven countries already.
Lion gets taken out by giraffe in Planet Earth II
The petition says the US is "uniquely positioned to help conserve these tall, graceful and iconic animals".
"Now is the time for Endangered Species Act protections for this seriously and increasingly imperilled species," it adds.
Giraffe habitats have been affected by farming and rapid population growth as well as conflict that has plagued countries, including Somalia and South Sudan.
Register for free to continue reading
Registration is a free and easy way to support our truly independent journalism
By registering, you will also enjoy limited access to Premium articles, exclusive newsletters, commenting, and virtual events with our leading journalists
Already have an account? sign in
Register for free to continue reading
Registration is a free and easy way to support our truly independent journalism
By registering, you will also enjoy limited access to Premium articles, exclusive newsletters, commenting, and virtual events with our leading journalists
Already have an account? sign in
Join our new commenting forum
Join thought-provoking conversations, follow other Independent readers and see their replies