Cost of global disasters jumps to $306bn in 2017
Despite the rise in financial loss from disasters, the number of people who died or went missing in disasters remained similar to 2016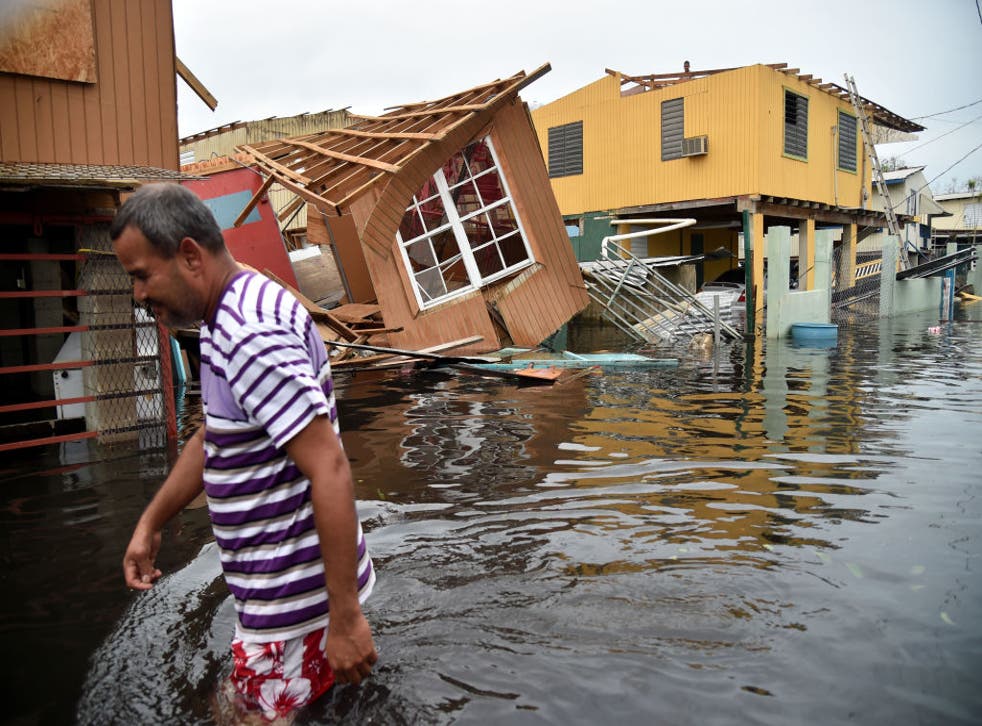 Global disasters in 2017 cost homes and businesses a staggering $306bn (£229bn), according to a new study.
Losses made this year from both natural and man-made catastrophes represent a 63 per cent jump compared to last year.
The US saw its most damaging hurricane season since 2005, hit hardest with Hurricane Harvey, Irma and Maria across the south coast and the Caribbean.
The three hurricanes cost the US an estimated $93bn, leaving power shortages to businesses and closing oil refineries.
Wildfires in California, dubbed 'the Thomas fire', continued to swell as of Wednesday with 272,000 acres burnt, according to the Californian Department of Forestry and Fire Protection. It is on course to become the biggest blaze in Californian history.
Insurance firm Swiss Re said that despite the rise in financial loss, the number of people who died or went missing in disasters remained similar to 2016, at just over 11,000 people.
Insured losses totalled $136bn, more than doubled compared to last year's total and the third highest total recorded.
"The insurance industry has demonstrated that it can cope very well with such high losses", said head of catastrophe perils Martin Bertogg.
"However, significant protection gaps remain and if the industry is able to extend its reach, many more people and businesses can become better equipped to withstand the fallout from disaster events."
Other notable events include three powerful 6.2, 7.1 and 8.1 magnitude earthquakes that hit Mexico in September, killing almost 400 people.
No natural disasters hit the UK, with the closest major disruption to businesses caused by snow in December.
Join our new commenting forum
Join thought-provoking conversations, follow other Independent readers and see their replies