World's first animals caused global warming that led to multiple mass extinctions, study reveals
'There is an interesting parallel between the earliest animals changing their world in a way that was bad for them, and what we human animals are doing to the planet now'
Josh Gabbatiss
Science Correspondent
Monday 02 July 2018 17:14 Comments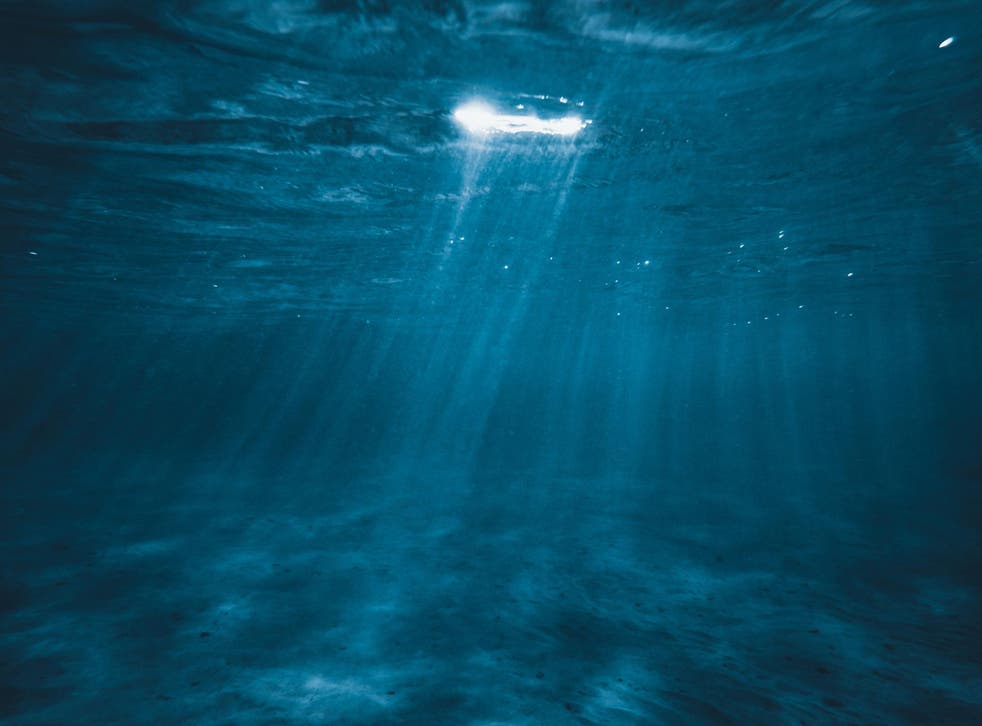 When some of the first worm-like creatures evolved at the bottom of the sea, they triggered a wave of global warming that would ultimately be their downfall.
Around 500 million years ago, these animals began to burrow into the sea floor, leaving fossilised burrows that are now the only evidence we have for their existence.
Their wriggling movements mixed the layers of organic material that had previously been allowed to accumulate gradually without properly breaking down.
These tiny actions had big consequences, as the disturbance of the underwater sediments boosted the breakdown of the organic matter and brought about major environmental shifts.
"It's kind of like what happened in gardens if you have worms – you get nutrients released much better and they go to the plants," said Dr Sebastiaan van de Velde of the Vrije Universiteit Brussel told The Independent.
"As a side effect it started using much more oxygen and producing much more carbon dioxide."
Dr van de Velde and his British colleagues knew there had been a sharp decrease in oxygen levels at this point in the planet's distant past.
Science news in pictures

Show all 20
They also knew, based on the limited fossil evidence available, that in the following 100 million years mass extinctions would repeatedly strike Earth and its primitive inhabitants.
After realising the role played by the tiny creatures mixing up sediments, the scientists said they had found the "missing piece of the puzzle".
"Everything seem to add up – you look at the impact of the animals, the oxygen decrease matched up with what we have seen and the evidence we have from carbon isotopes about the carbon cycle," said Dr van de Velde.
To investigate this idea, the research team constructed a mathematical model of Earth around that time.
Dr Benjamin Mills from the University of Leeds, who led this part of the research, said: "When we ran our model, we were surprised by what we saw.
"The evolution of these small animals did indeed decrease the oxygen in the ocean and atmosphere, but also increased atmospheric carbon dioxide levels to such an extent that it caused a global warming event.
"We knew that warming occurred at this point in Earth history, but did not realise it could be driven by animals."
The results were published in the journal Nature Communications.
As the modern world gets warmer due to the carbon dioxide being pumped into the atmosphere, and areas of the ocean lose their oxygen, scientists have warned we are currently living through another mass extinction.
"There is an interesting parallel between the earliest animals changing their world in a way that was bad for them, and what we human animals are doing to the planet now," said Professor Tim Lenton from the University of Exeter.
While the environmental changes are comparable, Dr van de Velde said the key difference is the timescale over which they are taking place: "In our study we are talking about tens of millions of years – now we are talking about centuries or not even that."
Register for free to continue reading
Registration is a free and easy way to support our truly independent journalism
By registering, you will also enjoy limited access to Premium articles, exclusive newsletters, commenting, and virtual events with our leading journalists
Already have an account? sign in
Join our new commenting forum
Join thought-provoking conversations, follow other Independent readers and see their replies