Climate change: record-breaking heat of 2015 could become the 'new normal' within years
Australia's 'angry summer' – when temperatures soared to nearly 50C and bushfires raged – could become typical weather if nothing is done to reduce greenhouse gases
Ian Johnston
Environment Correspondent
Monday 07 November 2016 16:05 Comments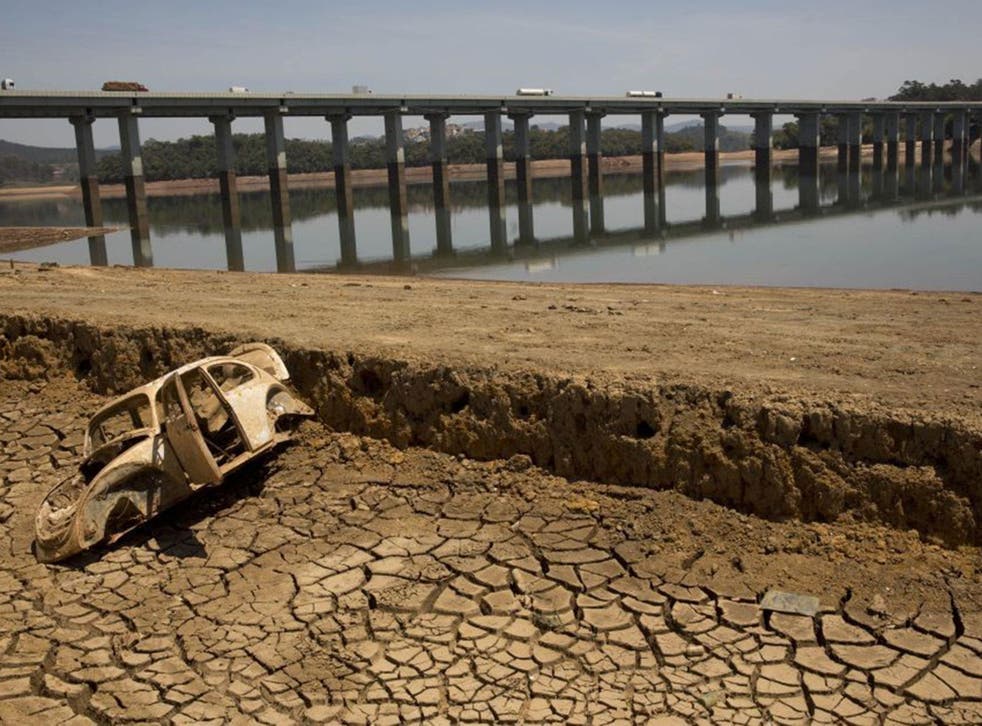 The record-breaking heat of 2015 could become the "new normal" in the next few years, according to new research.
Last year was the warmest on record and is set to be surpassed by 2016, with the effects of climate change boosted by El Nino weather system.
But a new study by scientists in Australia found the extreme temperatures of last year could soon become the average.
Dr Sophie Lewis, a climatologist at the Australian National University who took part in the research, told science news website Phys.org: "If we continue with business-as-usual [fossil fuel] emissions, extreme seasons will inevitably become the norm within decades and Australia will be the canary in the coal mine that will experience this change first.
"That means the record hot summer of 2013 in Australia – when we saw temperatures approaching 50C in parts of Australia, bushfires striking the Blue Mountains in October, major impacts to our health and infrastructure and a summer that was so hot it became known as the "angry summer" – could be just another average summer season by 2035."
She said it should give people hope to know that acting quickly to reduce greenhouse gases would have a significant effect.
"But if we don't act quickly Australia's 'angry summer' of 2013 may soon be regarded as mild," Dr Lewis said.
"Imagine for a moment, if a summer season like 2013 became average. The likely impacts of an extremely hot year in 2035 would beyond anything our society has experienced."
Writing in the Bulletin of the American Meteorological Society, the researchers suggested 2015 could potentially become the "new normal" in just five years, depending on different levels of emissions.
"The time of emergence of a new normal is explored using individual model realisations for the [greenhouse gas concentration] scenarios, which demonstrates that 2015 emerges as the new normal in all [these] scenarios for more than 90 per cent of models by 2040.
"The median time of emergence of 2015 as the new norm occurs between 2020 and 2030 under all emissions trajectories.
Science news in pictures

Show all 20
"We show 2015 global annual-mean temperature anomalies will emerge as the new normal by 2040 at the latest and is unavoidable even in emissions scenarios representing aggressive greenhouse gas cuts.
"In contrast, a new normal in local- and regional-scale temperatures can be delayed in low emissions scenarios, suggesting that if greenhouse gas emissions were to fall, the majority of places would benefit, as the extremes of the world today would not become the new normal in the future."
Register for free to continue reading
Registration is a free and easy way to support our truly independent journalism
By registering, you will also enjoy limited access to Premium articles, exclusive newsletters, commenting, and virtual events with our leading journalists
Already have an account? sign in
Join our new commenting forum
Join thought-provoking conversations, follow other Independent readers and see their replies