Worst-case global warming predictions are the most accurate, say climate experts
'There is a 93 per cent chance that global warming will exceed 4C by the end of this century,' lead scientist says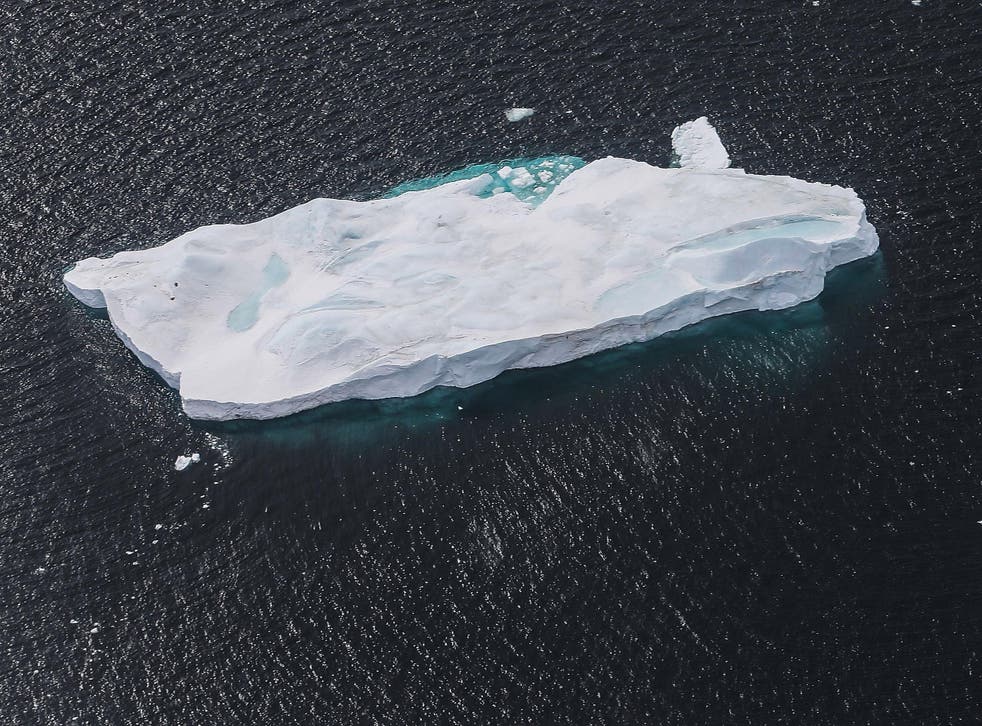 Current predictions of climate change may significantly underestimate the speed and severity of global warming, according to a new study.
Reappraisal of the models climate scientists use to determine future warming has revealed that less optimistic estimates are more realistic.
The results suggest that the Paris Climate Agreement, which aims to keep global average temperatures from rising by 2C, may be overly ambitious.
Climate change might be worse than thought after scientists find major mistake in water temperature readings
"Our study indicates that if emissions follow a commonly used business-as-usual scenario, there is a 93 per cent chance that global warming will exceed 4C by the end of this century," said Dr Ken Caldeira, an atmospheric scientist at the Carnegie Institution for Science, who co-authored the new study.
This likelihood is an increase on past estimates, which placed it at 62 per cent.
10 photographs to show to anyone who doesn't believe in climate change

Show all 10
Climate models are vital tools for scientists attempting to understand the impacts of greenhouse-gas emissions. They are constructed using fundamental knowledge of physics and the world's climate.
But the climate system is incredibly complex, and as a result there is disagreement about how best to model key aspects of it.
This means scientists have produced dozens of climate models predicting a range of different global warming outcomes resulting from greenhouse-gas emissions.
Based on a "business-as-usual" scenario in which emissions continue at the same rate, climate models range in their predictions from a 3.2C increase in global temperatures to a 5.9C increase
The new study, published in the journal Nature, sought to resolve this situation and establish whether the upper or lower estimates are more accurate.
To do this, Dr Caldeira and his collaborator Dr Patrick Brown reasoned that the most accurate models would be the ones that were best at simulating climate patterns in the recent past.
"It makes sense that the models that do the best job at simulating today's observations might be the models with the most reliable predictions," said Dr Caldeira.
Their conclusion was that models with higher estimates were more likely to be accurate, with the most likely degree of warming 0.5C higher than previous best estimates.
Other climate scientists have responded favourably to the new research.
"There have been many previous studies trying to compare climate models with measurements of past surface-temperature, but these have not proved very conclusive in reducing the uncertainty in the range of future temperature projections," said Professor William Collins, a meteorologist at the University of Reading who was not involved in the study.
According to Professor Collins, this work "breaks the issue down into the fundamental building blocks of climate change".
The research by Dr Brown and Dr Caldeira focuses specifically on models of energy flow from Earth to space, as measured by satellites.
They suggest that the amount of sunlight reflected away from the planet by clouds will decrease as the world gets warmer, increasing the magnitude of climate change.
"So we are now more certain about the future climate, but the bad news is that it will be warmer than we thought," said Professor Collins.
According to Professor Mark Maslin, a climatologist at University College London who was not involved in the study, these results could mean "cutting carbon emissions deeper and faster than previously thought".
"To achieve these targets the climate negotiations must ensure that the global emissions-cuts start as planned in 2020 and continue every single year thereafter," said Professor Maslin.
However, experts also warn that there is need for caution when predicting such complex phenomena as climate change.
"This is only one line of evidence," said Professor Piers Forster, a climate-change specialist at the University of Leeds who was not involved in the study.
"Other lines of evidence based on the historically observed warming suggest the simulations with slightly cooler projections may fit best. We need to consider all the lines of evidence before we jump to conclusions."
Join our new commenting forum
Join thought-provoking conversations, follow other Independent readers and see their replies