GM crops could be planted in UK from next year as EU relaxes laws
Critics say the practice is a danger to the environment and will damage farmers
Lizzie Dearden
Friday 13 June 2014 13:33 Comments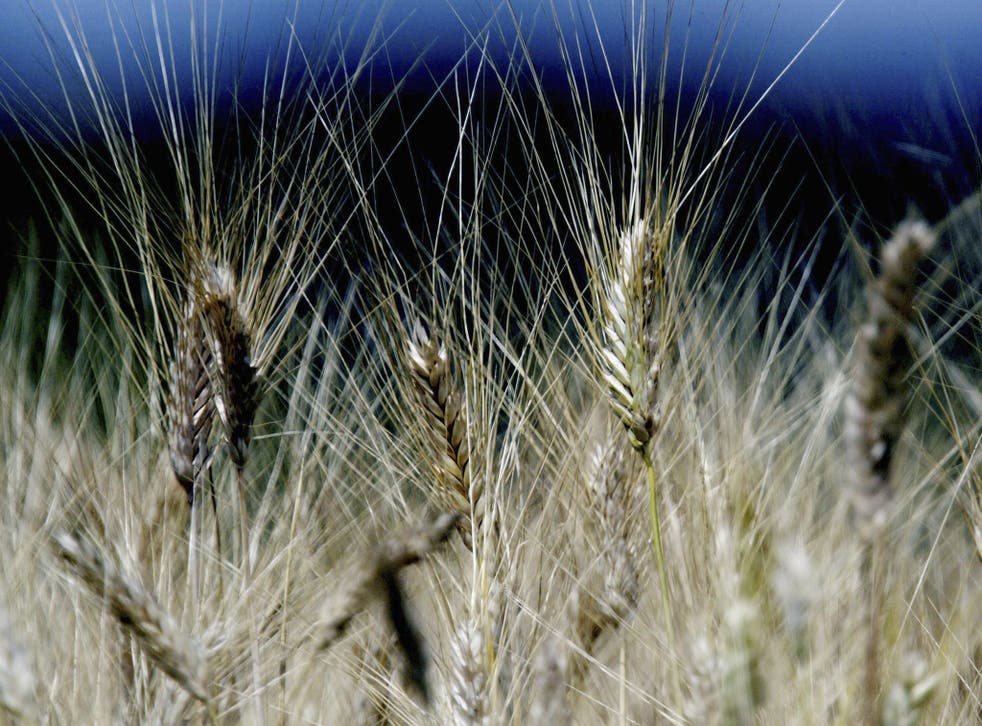 Genetically modified crops could be grown in the UK from next year after the EU ministers relaxed laws on the controversial farming method.
Maize that has been engineered to resist weedkiller is the first to be approved but all commercial GM crops will not be given the green light for another 10 years.
Owen Patterson, the Environment Secretary, has long supported the introduction of GM crops in the UK and voted in favour of the changes on Thursday.
He said: "This is a real step forward in unblocking the dysfunctional EU process for approving GM crops, which is currently letting down our farmers and stopping scientific development.
"If the European Parliament passes this law, farmers in all regions of the UK will have more power in deciding whether to grow GM crops that have passed a robust, independent safety assessment."
The new law allows individual countries to decide whether to plant GM crops and was supported by all states except Belgium and Luxembourg.
If approved by the European Parliament, the Government is expected to vote through the change using the Coalition's majority but Wales and Scotland have already opted out.
No GM crops are yet grown commercially in the UK, but imported commodities, especially soya, are used in animal feed and in some food products.
Anti-GM campaigners said the move was a disaster for wildlife and organic farming.
Dr Helen Wallace, the director of GeneWatch UK, said the UK Government was putting commercial interests above the harm possible for birds and butterflies if crops are doused with weedkiller.
She added: "If some farmers in England press ahead with GM cultivation as a result of this proposal, conventional and organic farmers across the country will face the unnecessary risk of loss of markets due to contamination with GM."
In response to widespread scepticism and fear over modified plants, Mr Patterson has previously sought to reassure the public about health risks, claiming GM crops were "safer" because of heightened scrutiny.
Speaking in Hertfordshire last year, the Conservative MP said: "These products go through the most rigorous system. It's extraordinarily closely regulated, at a national level and at a European level…We have not come up with any evidence of human health being threatened by these products."
The use of modified crops has increased steadily since the first commercial plantings in the US in the late 1990s.
According to Defra, by 2012 more than 17 million farmers in 28 countries were growing GM crops on 170 million hectares - more than 12% of the world's arable land.
Register for free to continue reading
Registration is a free and easy way to support our truly independent journalism
By registering, you will also enjoy limited access to Premium articles, exclusive newsletters, commenting, and virtual events with our leading journalists
Already have an account? sign in
Join our new commenting forum
Join thought-provoking conversations, follow other Independent readers and see their replies