Good Energy: Juliet Davenport on getting 100,000 households to sign up to her cheaper, greener deal
The Oxford graduate has become one of the UK's most powerful women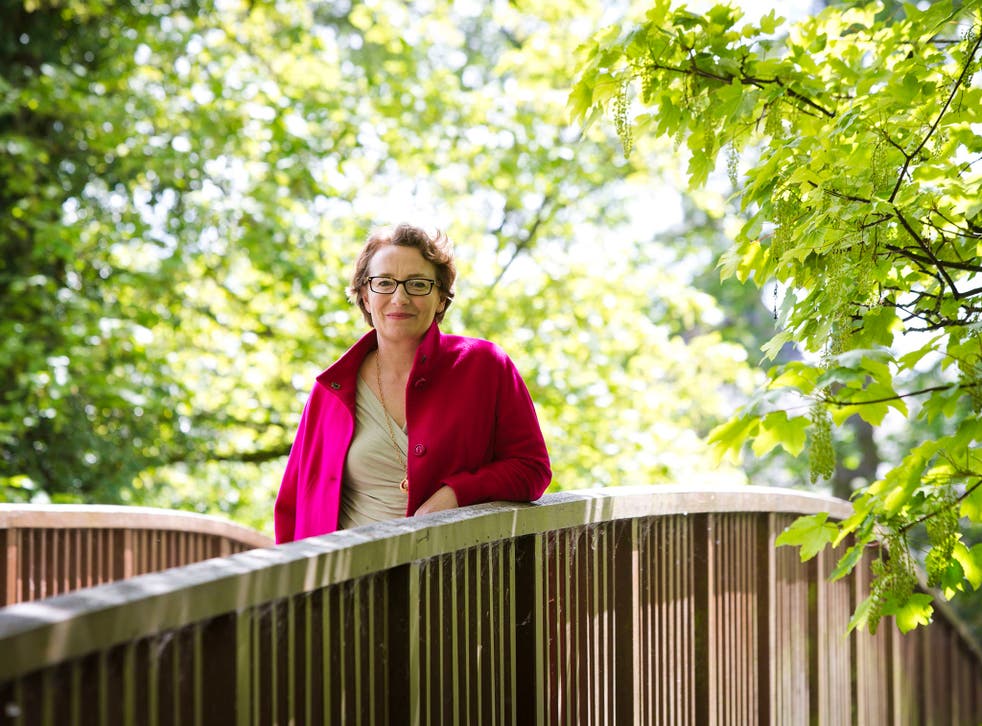 She's the Oxford physics graduate who has just become one of the most powerful women in the UK energy industry after striking a deal that could bring her company Good Energy tens of thousands of new customers.
But Juliet Davenport, who has an OBE and describes herself as a "rebel within the establishment", has revealed that she may never have become an eco-energy pioneer without the inspiration of former TV weather man Michael Fish.
"I had an eco-eureka moment during the 1987 storm, where Mr Fish, who used to wear amazing funky jumpers, got that phone call from the woman telling him there was a hurricane hitting the south of England and he told her not to be so silly," Ms Davenport said in an interview with The Independent.
In his infamous bulletin, the forecaster confidently reassured the caller that no hurricane was on the way. That evening the worst storm to hit South-east England for three centuries caused record damage and killed 19 people.
"I was studying atmospheric physics at the time and understanding why he got it so wrong. I was beginning to understand the balance we have in our atmosphere and the relationship we, as humanity, have with our atmosphere," Ms Davenport, 47, said.
"I had loved physics for ages but I'd never really found an area I was passionately interested in. And I suddenly became fantastically interested in atmospheric physics – because it was about our planet, about what we were doing to it."
Ms Davenport went on to do a Master's degree in environmental economics at the University of London and worked on energy policy at the European Commission in Brussels before setting up Good Energy in 1999.
This week, her firm won a competition to provide renewable energy to tens of thousands of customers, all of whom signed up for a mass switch from the fossil-fuel heavy tariffs offered by the big six providers to the best green deal that could be offered by a smaller supplier.
Campaign group 38 Degrees and the Big Deal, a consumer collective, negotiated with a series of power companies on behalf of the 100,000 households who signed up to the scheme. Good Energy was chosen because it offered a cheap, 100 per cent renewable electricity tariff with good customer service.
Households now have until September 28 to make a final decision on whether to go ahead with the switch.
"It is really exciting," Ms Davenport said. "We haven't seen a green collective switch and there has been such a great take-up – 100,000 people signing up to potentially be part of this deal within a two-week campaign, I think that's amazing. People hear stories around climate change and energy security and they want to do something about it practically."
Good Energy, based in Chippenham in Wiltshire, currently has 55,000 electricity customers and 30,000 gas customers – a number that is about to increase substantially. Two years ago Ms Davenport received an OBE for services to renewable energy supplies, although she insists that she remains a rebel at heart.
"I enjoy being a rebel within the establishment. Being a rebel outside the establishment achieves quite a lot but there's only a certain amount you can do.
"Campaigning creates a wonderful space to then deliver and I love working with campaigners, but then somebody has to go in and make it work," she said.
She plans to involve the 100,000 people who signed up to the switch to help put pressure on the Government ahead of the crucial UN climate change conference in Paris in December at which world leaders have ambitiously pledged to agree legally binding actions that are strong enough to limit global warming to 2C.
"There is a really timely opportunity with Paris coming up – we're not hearing enough from people about what they want government to say there. I think this is a great first step," she said.
Join our new commenting forum
Join thought-provoking conversations, follow other Independent readers and see their replies