Gore 'rules out' environment job with Obama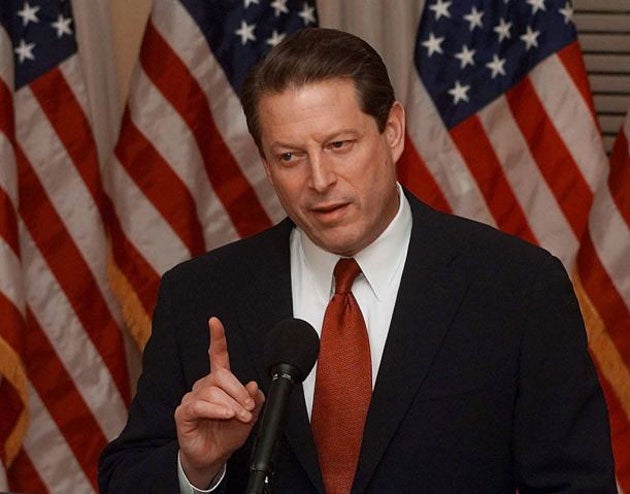 The former US vice-president Al Gore met Barack Obama in Chicago yesterday as the President-elect prepares to name the next energy secretary and top environment official.
The two men discussed ways in which the next administration's environmental policies could be used to create jobs in a crippled US economy, officials said. But there were denials all round that Mr Gore discussed a job in the new administration. Such an appointment would be cheered by the Democratic Party's liberal wing, which remains furious that he was denied the White House in 2000 despite winning the popular vote.
The party's left wing is also dismayed that Mr Obama has so far appointed centre-right Democrats and Republicans to his cabinet. Democratic officials say Mr Obama is not looking to tap Mr Gore for a cabinet-level post. Nor is Mr Gore interested in such a position, it appears.
"Vice-President Gore feels now that his calling really is to educate Americans about the climate crisis," said his spokeswoman Kalee Kreider. "He served for 30 years in electoral politics in the House, Senate and as vice-president and surely understands the great importance of serving in those types of roles and in public service, but just feels now that his calling is in educating the public and in the roles that he's serving at the Alliance for Climate Protection."
Others remain sceptical. "The Gore trip is for more than just a chat," a friend of Mr Gore told CNN. "He wouldn't burn that much carbon flying to Chicago just to talk."
The meeting came after Mr Obama unveiled a 2.5 million-job creation plan rebuilding infrastructure and using environmentally sustainable technologies and alternative energy sources in the public sector.
Join our commenting forum
Join thought-provoking conversations, follow other Independent readers and see their replies