Government accused of 'worrying complacency' over environment in post-Brexit Britain
'People must be able to go to court to defend the environment – this is the only way to make sure the environmental gains of the last 40 years are not lost,' says activist group ClientEarth
Ian Johnston
Environment Correspondent
Tuesday 14 February 2017 01:33 Comments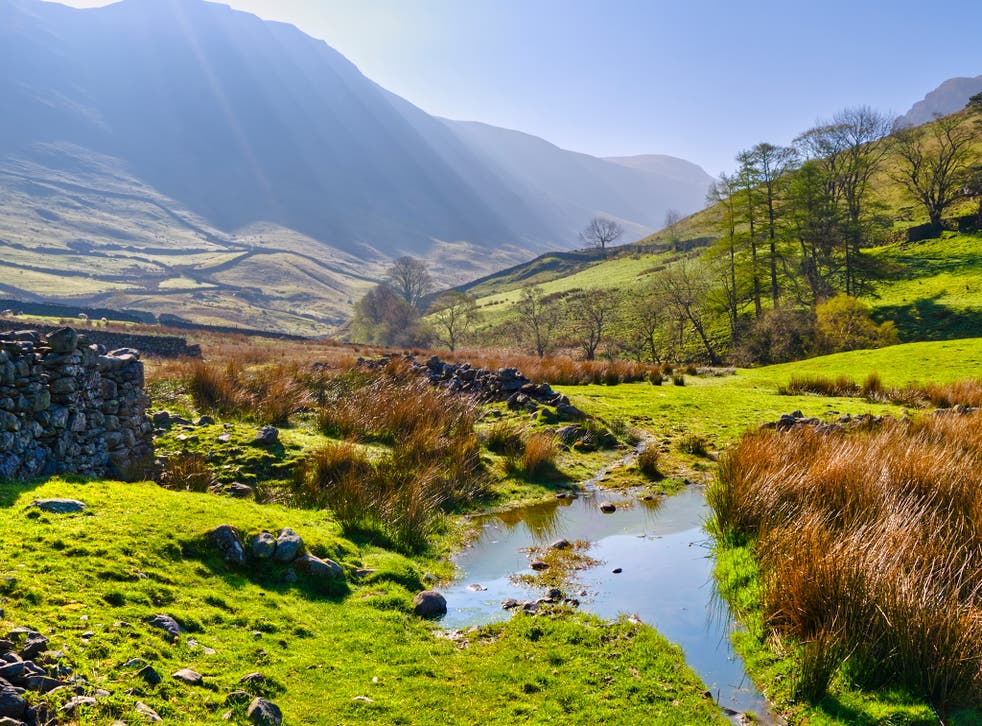 The Government is "worryingly complacent" over how it will enforce environmental regulations after the UK leaves the European Union, according to a new House of Lords report.
Peers said European institutions – such as the Commission and the Court of Justice – have played a key role in ensuring member states upheld EU environmental regulations, with threat of heavy fines having a significant "deterrent effect".
Campaign groups like ClientEarth have also been able to take the Government to court in the UK to force it to come up with an effective plan to cut air pollution to levels considered to be safe.
Under the Government's plans for Brexit, much of EU law will be transferred onto the British statute book in an attempt to provide some continuity.
But, while the rules will be broadly the same, members of the Lord's EU Energy and Environment Sub-Committee said an "effective and independent" system of enforcement would be required to "fill the vacuum" left by the European Commission.
This new procedure would need to be powerful enough to ensure the Government and public bodies stayed true to their environmental obligations, they stressed.
But it was clear that the committee did not have confidence that the Government was planning to have such a system in the UK post-Brexit.
"The Government's assurances that future Governments will, in effect, be able to regulate themselves, along with ministers' apparent confusion between political accountability to Parliament and judicial oversight, are worryingly complacent," they said in the report.
"We note the concerns of witnesses [giving evidence to the committee's hearings] that existing domestic judicial review procedures may be inadequate and costly.
"It will be important for any effective domestic enforcement mechanism to have both regular oversight of the Government's progress towards its environmental objectives, and the ability, through the courts, to sanction non-compliance as necessary."
Lord Teverson, who chairs the sub-committee, said the country post-Brexit would need to cooperate particularly closely with the European Union on environmental issues because of their very nature.
"We're leaving the EU, but not Europe: whether it's a question of migratory birds, managing our oceans, or air pollution, the environment transcends political boundaries, and the UK's environment and Europe's will remain inextricably linked," he said.
"We heard evidence that 80 per cent of the public support at least the same level, if not higher levels of environmental protection post-Brexit.
"We need to continue to work together and protect our shared environment for future generations."
How Brexit affected Britain's favourite foods from Weetabix to Marmite

Show all 8
Translating EU laws into British legislation would be an "immensely complicated task", he added.
"The 'Great Repeal Bill' is a welcome first step, and we also welcome the Government's ongoing review of EU legislation, but with many hundreds of regulations, directives, and court judgments, we are not convinced that the Government has yet found a way to deliver the continuity of environmental protection that we all want to achieve," Lord Teverson said.
"The European Commission and the Court of Justice have played absolutely vital roles in monitoring and enforcing environmental law in the UK.
"The bottom line is that if the UK fails to honour EU environmental law, it will end up in court. That's going to change after Brexit, but the vast majority of our witnesses were emphatic that an effective and independent domestic enforcement mechanism will still be needed."
Which celebrities support Brexit and which support Remain?

Show all 30
Andrea Leadsom, the Environment Secretary, has repeatedly said it is the Government's ambition for this generation to be the first to leave the environment in a better state than they found it.
However, despite this vague but ambitious pledge, other Conservative politicians have suggested Brexit is an opportunity to cut environmental protections.
And some campaigners have expressed fears of a "bonfire of regulations".
In a statement, the Department for Environment, Food and Rural Affairs repeated the official mantra.
"Our ambition is to be the first generation to leave the environment in a better state than we found it," it said.
"We are committed to building on our long history of wildlife and environmental protection and securing the best deal for Britain as we leave the EU.
"We are clear that we are ready to deliver all of this Government's priorities and will continue to build the right skills, experience, and leadership to deal with the challenges, and take advantage of the opportunities, that lie ahead."
Animals in decline

Show all 8
It did not address the sub-committee's concern that it was complacent about the enforcement of environmental protections after Brexit.
ClientEarth has twice gone to court to force the Government to come up with a better plan to reduce air pollution – blamed for the premature deaths of some 40,000 people a year in the UK – in order to comply with EU air quality legislation that is expected to be transferred into British law after Brexit.
It is also threatening to sue the Government for allegedly breaching the UK Climate Change Act by repeatedly delaying publication of its Emissions Reduction Plan, which is the main method by which Britain will live up to its international commitments to reduce global warming.
Catherine Weller, a senior ClientEarth lawyer, said: "The House of Lords today confirmed the immense risk to the UK environment posed by Brexit, saying that maintaining existing standards through the 'Great Repeal Bill' will be a hugely complex task.
"As a first step, the Government must enshrine current environmental protections in law – we'll be watching the detail to ensure that they do, and that they don't sneak in a way to undo these protections overnight.
"The Lords rightly highlighted the danger of a lack of oversight and enforcement once the UK leaves the EU. We agree that a strong, independent domestic mechanism is crucial to make sure effective environmental laws are made and followed.
"This mechanism must be underpinned by judicial oversight, and people must be able to go to court to defend the environment. This is the only way to make sure the environmental gains of the last 40 years are not lost, and the best way to protect people and the planet."
Register for free to continue reading
Registration is a free and easy way to support our truly independent journalism
By registering, you will also enjoy limited access to Premium articles, exclusive newsletters, commenting, and virtual events with our leading journalists
Already have an account? sign in
Join our new commenting forum
Join thought-provoking conversations, follow other Independent readers and see their replies