Government's own environment experts slam its 'unjustifiable' lack of action on climate change
'Climate change is happening, not waiting. It is neither justifiable nor wise to delay further'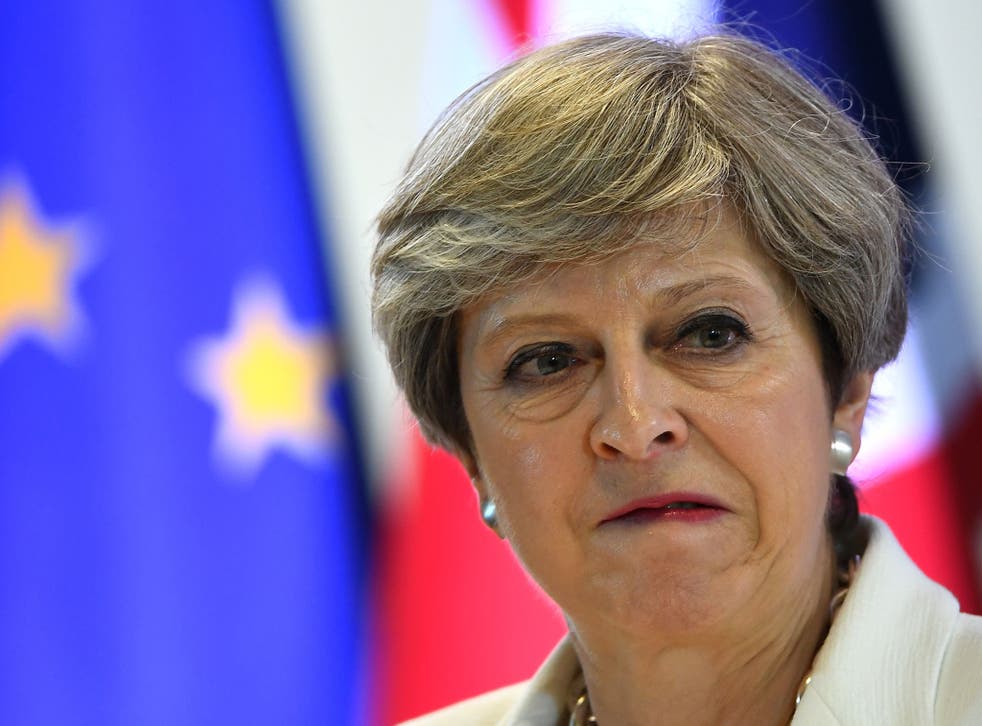 The Government has been strongly criticised for its lack of action on climate change by its own independent advisers, who warned that global warming was "happening, not waiting" and it was "neither justifiable nor wise to delay further".
While the UK has been at the forefront of the world's efforts to combat the risks from the rising temperatures, the Committee on Climate Change – chaired by former Conservative Cabinet Minister John Gummer, now Lord Deben – said there was now a "risk of stalling" just when the economy was poised to take advantage of the shift to a low-carbon economy.
A new Clean Growth Plan setting out how Britain will cut carbon emissions in the late 2020s and early 2030s was now "urgently needed". Such a plan was legally required to be published as soon as possible after the Government announced new targets last year, but is not now expected until September.
One leading environmentalist said the CCC's report raised a "very serious red flag" about Ministers' inaction, while the Government admitted "there is a need to do more".
Claire Perry, the newly appointed Climate Change Minister, told Parliament this week that she wanted the Clean Growth Plan to be "as ambitious, robust and clear" as possible, describing the document as "vitally important".
In the foreword to the report, Lord Deben and Baroness Brown of Cambridge, chair of the CCC's adaptation sub-committee, noted that the UK had reduced greenhouse gas emissions by 42 per cent since 1990, while gross domestic product had risen by more than 65 per cent.
"However, our progress is at risk of stalling just when UK businesses and households are poised to see a growing benefit from action," they added.
"The global transition – driven by worldwide government and private sector action – presents opportunities for UK businesses. The wide range of benefits associated with addressing climate change – such as cleaner air and improved health – will be felt by households. Achieving these outcomes requires action from this new Parliament."
The 2008 Climate Change Act, a landmark in the world's efforts to reduce global warming, had set out a timetable for action to ensure the problem was "not a hostage to 'events'".
Clearly referring to Brexit, Lord Deben and Baroness Brown said: "The 'events' of the past year have been, by almost any measure, exceptional.
"However, it is now time for Government, and for Parliament, to act. Climate change is happening, not waiting. It is neither justifiable nor wise to delay further.
"Climate science demonstrates the importance and urgency of the journey."
The CCC's report said many existing Government policies were "running out" and new ones were needed.
It recommended a string of different measures including policies to boost electric vehicle ownership, which the report said should make up around 60 per cent of new car and van sales by 2030. To achieve those targets, the Government needed to provide some financial support, preferential tax rates and ensure the "effective roll-out of charging infrastructure".
Other measures included helping to develop a carbon capture and storage system, looking for ways to remove carbon from the atmosphere, having a contingency plan to delays to planned project – "for example of new nuclear power plants" – and the tight regulation of fracking operations to ensure a rapid response to leaks.
The report said the link between human greenhouse gas emissions and climate change was "clearer than ever".
"This evidence is widely accepted, diverse and increasingly specific to particular countries or regions," it said.
Last year "was the hottest year on record, with global temperatures about 1.1C higher than in the late 1800s," the report added. "Each of the last three decades has been successively the hottest decade on record."
It was also the first time in more than 800,000 years that "atmospheric carbon dioxide concentrations averaged over 400 parts per million".
10 photographs to show to anyone who doesn't believe in climate change

Show all 10
Gareth Redmond King, head of climate and energy at environmental group WWF, said the CCC should have been commenting on the publication of the Clean Growth Plan but "instead they're commenting on its absence".
"This report raises a very serious red flag that UK action on climate change risks being derailed by a lack of UK Government action," he said.
"This week, Ministers admitted that the plan won't be published until September at the earliest, and today the Committee on Climate Change have said that further delay is neither justified nor wise.
"The UK has been a leader on climate change before; we need it to be so again – both to give confidence to the UK's low-carbon economy, and to challenge others around the world to do more as well. To do this we urgently need that plan – and we need it to be ambitious."
Richard Black, director of the Energy and Climate Intelligence Unit, said it was clear that the Government had been "treading water" since the 2015 election.
"Unless ministers get on with setting new decarbonisation policies for the power sector, heating and transport, progress will stall and the UK will lose its leadership position," he said.
"Investors are ready and willing to put money into Britain's low-carbon future – they just need clear, unequivocal signals from Government. And given the economic benefits of decarbonisation, one might ask – what are ministers waiting for?"
He said the CCC's report "spelled out just how successful Britain" had been in growing its GDP while reducing fossil fuel use. "This real-world evidence should nail once and for all the canard that cutting emissions will harm our economy," he said.
This point was echoed by a former Conservative party leader, Lord Michael Howard, who said: "This is welcome confirmation that Britain has nothing to fear economically from reducing our carbon emissions.
Lisa Murray's climate change photography

Show all 12
"We have been the most successful of the G7 economies in the 25 years since the Rio Earth Summit, and that should give the Government confidence in setting out the next set of policies as the Committee recommends."
The Government insisted it was "a world leader in tackling climate change".
A spokesperson said its industrial strategy would "continue to support our burgeoning low-carbon sector which is helping deliver high-skilled jobs across the country".
"We … are pleased the CCC recognises the progress that has been made, but we agree there is a need to do more," they said.
"That's why we intend to publish the Clean Growth Plan when Parliament sits again after summer recess."
Join our new commenting forum
Join thought-provoking conversations, follow other Independent readers and see their replies