Government under investigation over 'appalling' handling of sewage dumped in rivers
Deterioating water quality 'inevitable result of the appallingly soft-touch regulation', says group which launched complaint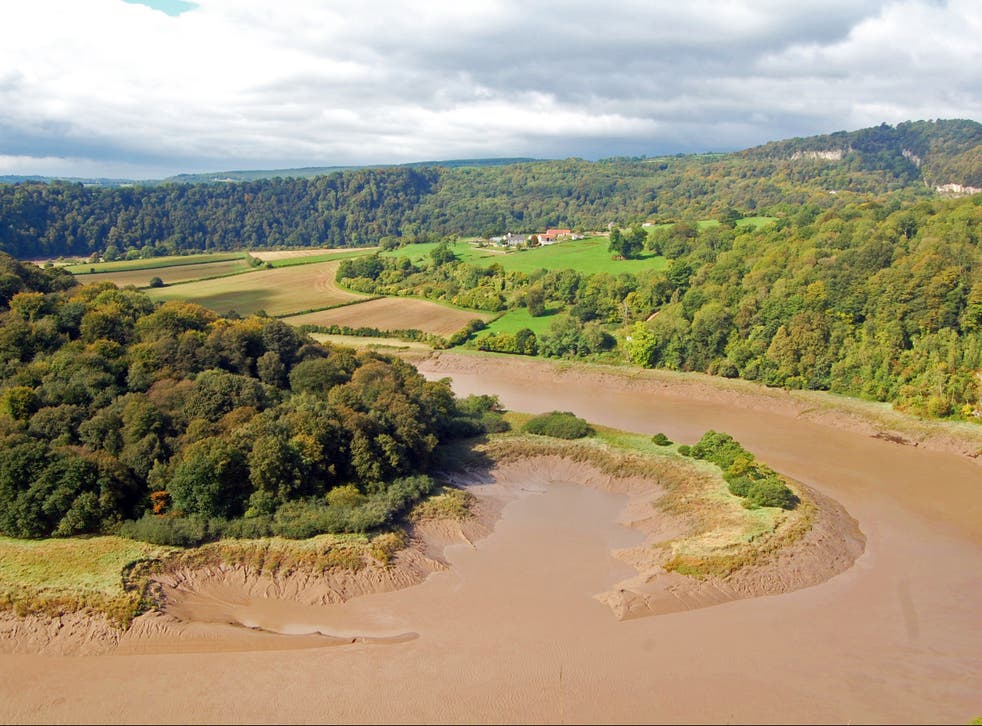 England's environmental regulators are being investigated over their alleged failure to enforce rules on untreated sewage being pumped into rivers and seas in England.
The recently formed Office for Environmental Protection (OEP) will probe whether environment secretary George Eustice, the Environment Agency (EA) and water services regulator Ofwat failed in their duties in the management of water quality.
It comes amid growing concerns about deteriorating water quality in England's rivers and seas after storm sewage discharges surged 37 per cent from 292,864 incidents in 2019 to 403,171 in 2020.
Rules state water companies may only discharge untreated human waste in exceptional circumstances, such as after extreme rainfall. However, the hundreds of thousands of incidents show that companies are routinely disposing of sewage in this way.
The OEP investigation will seek "to determine whether these authorities have failed to comply with their respective duties in relation to the regulation, including the monitoring and enforcement, of water companies' own duties to manage sewage", the organisation said in a statement.
The announcement of the investigation comes after England's chief medical officer Professor Chris Whitty described the growing problem of faeces in river water as a "major issue" and "unacceptable on health grounds", as he urged water companies to act faster.
This week Green MP Caroline Lucas visited the polluted River Waveney in East Anglia to highlight how sewage and wet wipes were destroying the waterway, and on the other side of the country campaigners marched in Shropshire wearing poo hats, fish heads and toilet roll costumes as they called for an end to the sewage being pumped into the River Severn. Protests have also been held to highlight similar problems in the River Wye.
Last week river pollution was also in the headlines after dumping of sewage in Devon's rivers became a focal point of the Tiverton and Honiton by-election after the Liberal Democrat candidate – who ousted the Tories in what was previously considered a safe seat – revealed his youngest son fell ill after going swimming.
Not a single river or lake in England currently has a clean bill of health, the Environmental Audit Committee warned earlier this year.
Just 14 per cent of English rivers meet "good" ecological status, with pollution from agriculture, sewage, roads and single-use plastics contributing to a dangerous "chemical cocktail" coursing through our waterways, the committee said.
The OEP's chief regulatory officer Helen Venn said: "Unsatisfactory water quality is an important, longstanding, systemic issue and one of the most pressing environmental concerns at this time.
"This is a complex area and there is already a great deal of work underway to try and tackle the problem of untreated sewage in our rivers. Our investigation will contribute to that work by providing clarity about the legal responsibilities of the different bodies involved to ensure measures to tackle the problems can be targeted and effective."
She added that at this stage the OEP did not know exactly "where the investigation will take us", but she said it was "possible that it could result in enforcement activity", or in broader actions to improve the legal and regulatory systems.
"Our priority throughout will be to protect and improve the environment," she said.
The investigation follows a complaint made by the organisation Salmon & Trout Conservation.
The group's solicitor Guy Linley-Adams, who submitted the complaint said: "Make no mistake, the pollution we see today in English rivers is the direct and inevitable result of the appallingly soft-touch regulation applied to the water companies by both the Environment Agency and Ofwat over many years."
Mr Linley-Adams was among witnesses giving evidence to the Lords' industry and regulators committee on Tuesday, where he described current government plans to tackle sewage as a "smoke and mirrors exercise".
"What this plan does is it appears to reduce the legal responsibilities on water companies and kick them into the future."
He said it allows the water companies "decades more to deal with this problem".
"It's been 30 years since privatisation. It's about time these problems were dealt with."
Also giving evidence to the committee was Mark Lloyd, the chief executive of the Rivers Trust, who described the government's draft storm overflows reduction plan as "unambitious", and said it "offers too little too late".
"It's going too slowly. Many of the companies have committed to achieving more than that by an earlier date, but it feels to me that [the government] is kicking the can down the road for successive administrations."
Highlighting the huge amounts of surface water runoff which sewage systems have to cope with following rainfall, Mr Lloyd said the government's existing plans "fail to grasp a holistic approach" to water management, which he urged needed to include nature-based solutions.
UK news in pictures

Show all 50
Instead of seeing water companies' role in solving water pollution in isolation, Mr Lloyd said an interdepartmental appreciation of the scale of the problem was required so a more joined-up strategy could be formulated.
"Local authorities, housing developers and highways agencies – everyone needs to be part of the solution to this as everyone is part of the problem," he added.
But three remain considerable concerns the OEP "lacks the teeth" required to force meaningful change.
Megan Randles, a political campaigner for Greenpeace told The Independent: "Finding out who is ultimately responsible for the disturbing amount of sewage in our rivers should be an important step towards reducing the amount of sewage in our rivers. But so long as the OEP has no enforcement powers, and the government prioritises water company profits over the public's concerns, then the benefits of investigating are going to be somewhat limited. We have a toothless watchdog that guards our rivers by giving offenders a disappointed look, and naming and shaming doesn't really work on the shameless."
Environment minister Rebecca Pow told The Independent: "While we fully support the OEP's investigation, we are going further and faster than any other government to protect and enhance the health of our rivers and seas.
"We are the first government to make the environment a priority for water companies as part of our Strategic Policy Statement to Ofwat. We have secured £7.1bn of water company investment to protect and improve the environment for 2020 to 2025, and are about to launch the largest investment programme by water companies ever on storm overflows with legally binding targets to drive this.
"We have forced water companies to pay £138m in fines since 2015 and today, Ofwat is launching further enforcement action. We are clear that the amount of sewage discharged by water companies is unacceptable and they must clean up their act, and the salaries they pay themselves must be proportionate to their clean-up record."
An Environment Agency spokesperson told The Independent: "The EA fully supports the OEP and intends to fully cooperate with its investigation.
"The EA does not cause the pollution in England's waters, the individuals and companies who pollute them do. That's why we are more focused than ever on holding the industry to account to reduce pollution, tackle storm overflows and invest more of their profits into the environment.
"To do this, we have significantly driven up monitoring and transparency from water companies in recent years by increasing the number of overflows monitored across the network, with all 15,000 overflows set to be monitored by 2023. In 2020, we worked as part of the Storm Overflows Taskforce to increase transparency around storm overflow usage and we are continuing our major investigations into potential widespread non-compliance by sewage companies."
Alex Sobel MP, shadow minister for nature recovery and the domestic environment, said: "Yet another investigation into the Tories' mishandling of Britain's dirty water crisis is a damning indictment of their environmental record."
"For too long, the government have allowed water companies to treat our rivers and waterways like open sewers. They have promised to clean them up, but ecological standards have not changed since 2016."
"The government refused to listen to Labour's calls for higher fines for water companies, proper annual parliamentary scrutiny of [Department for Environment, Food and Rural Affairs] Defra, Ofwat and the Environment Agency, as well as a proper plan for reducing raw sewage being discharged."
Earlier today, Ofwat said it had added South West Water to a list of water companies it had "serious concerns" about and was itself investigating. The others include Anglian Water, Northumbrian Water, Thames Water, Wessex Water and Yorkshire Water.
Register for free to continue reading
Registration is a free and easy way to support our truly independent journalism
By registering, you will also enjoy limited access to Premium articles, exclusive newsletters, commenting, and virtual events with our leading journalists
Already have an account? sign in
Register for free to continue reading
Registration is a free and easy way to support our truly independent journalism
By registering, you will also enjoy limited access to Premium articles, exclusive newsletters, commenting, and virtual events with our leading journalists
Already have an account? sign in
Join our new commenting forum
Join thought-provoking conversations, follow other Independent readers and see their replies