Government 'must stop cutting public budgets and prepare for extreme heat'
London School of Economics researchers said England is not ready for extreme heat this summer, citing a lack of public funds and training.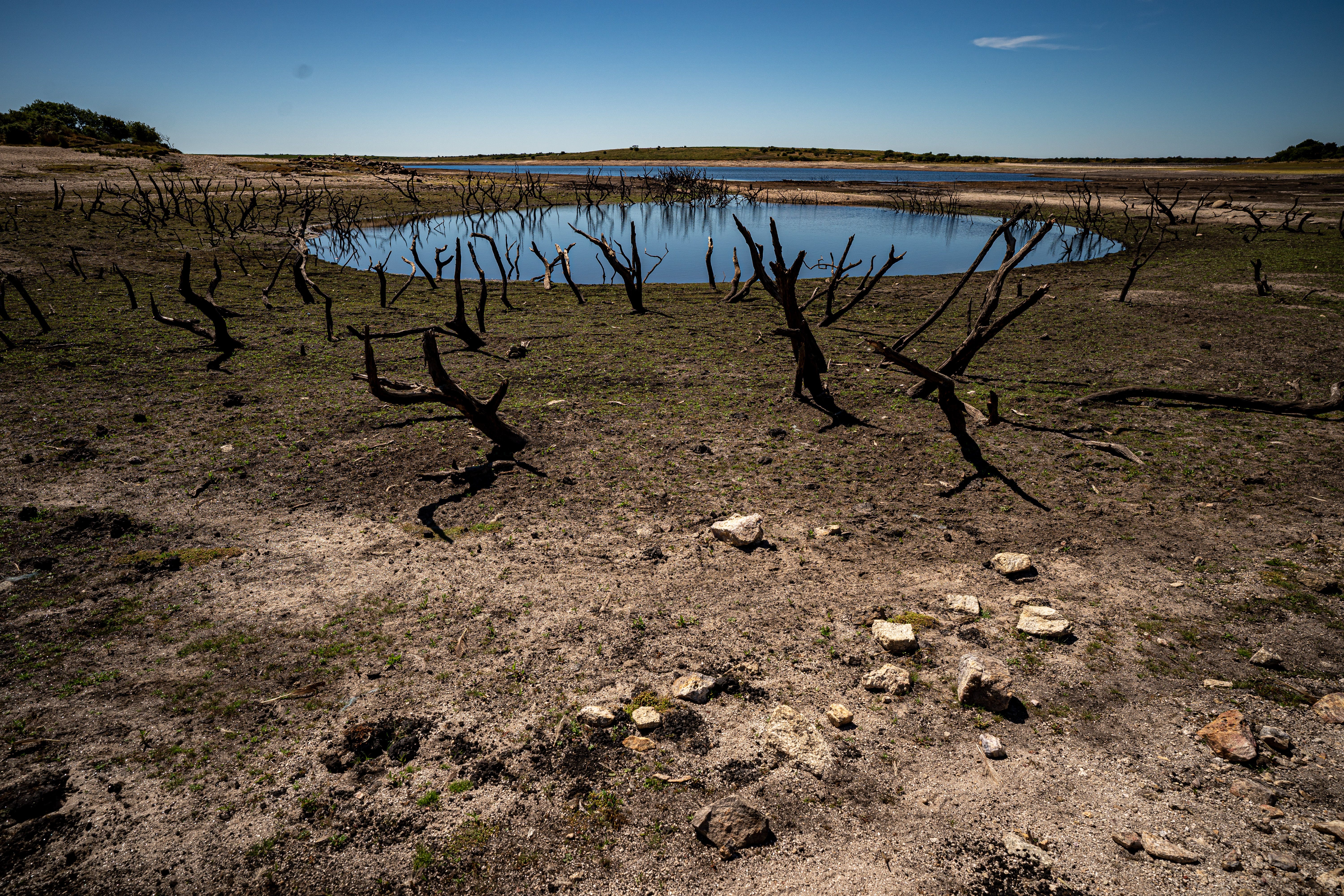 The Government must stop cutting public budgets if England is to adapt to extreme heat, researchers have said.
Representatives from local authorities, emergency services, utility companies and the transport sector believe England's resources are at breaking point and not ready for more heatwaves this summer.
Ambulance and fire crews told researchers from the London School of Economics (LSE) that heatwaves last July stretched services to their limits and any further periods of heat would have impaired their ability to respond to emergencies.
Heatwaves across the whole of the UK are predicted to become hotter and more frequent with climate change, with south-east England being most vulnerable.
Last summer the UK saw temperatures rise above 40C for the first time with wildfires destroying properties on a scale never seen before.
The Office for National Statistics registered 2,803 excess deaths (excluding Covid) among the over-65s and 3,271 of all ages – the highest numbers during heatwaves since 2004.
The human body usually regulates itself to remain at 37C but extreme heat can overwhelm the system, causing dehydration, heart attacks and heatstroke.
Candice Howarth of LSE, a co-director of the Place-based Climate Action Network, said: "The UK does not have a history of climate adaptation to cope with extreme heat but this now must be at the top of the agenda for Government, organisations, cities and the public.
"Our research shows that Government needs joined-up thinking when it comes to managing extreme heat in the UK and needs to make large-scale changes to policy beyond the newly published UKHSA (UK Health Security Agency) Adverse Weather and Health Plan and consider impacts and responses beyond health across society, if we are going to avoid excess deaths, shocks to the economy and breakdown in public services in this and future summers."
The researchers want the Government to stop cuts to public budgets to allow more staff, better training for heatwave emergencies and extra education for the public on what to do, such as how to stay hydrated and not have barbecues.
They also want better preparedness for conserving water and cooling down buildings, with stronger collaboration between responders and better knowledge among local government and the buildings sector on how to keep people cool.
A Government spokesperson said: "The Government and emergency services are well prepared for any future heatwaves.
"Since last summer's hot weather, we have worked across government to identify and implement lessons.
"This included the publication of the UK Health Security Agency's Adverse Weather and Health Plan, which contains guidance on extreme heat and outlines how everyone can work together to respond to heatwaves."
A third National Adaption Plan is expected from the Government this year, which its climate change advisers said must be more ambitious than the last.
Covering the years 2018-23, the previous plan failed to lead to adaptation policies being implemented at the scale needed to confront the crisis, the Climate Change Committee said.
Ellie Murtagh, UK climate adaptation lead at the British Red Cross, who was involved with the research, said: "While a lot of us in the UK welcome spells of hot weather, we are too often unaware of the damage it can cause.
"Last summer saw record-breaking temperatures impacting communities across the UK, as well as droughts and wildfires affecting many areas.
"As the brief highlights, we need to improve communication and education for communities and individuals on how to prepare for and manage heat risk.
"We need to be ready for future heatwaves, and this means advanced planning, preparation and early action with a joined-up approach across voluntary and community sector organisations, local government and communities.
"As the research highlights, we need to act now. We all have a role to play to help the UK prepare for and manage heat risk."
The Government has been contacted for comment.