Government refuses to release report into whether badger cull is a waste of money
DEFRA said it was 'in the public interest' not to tell the public whether the slaughter has been worth the cost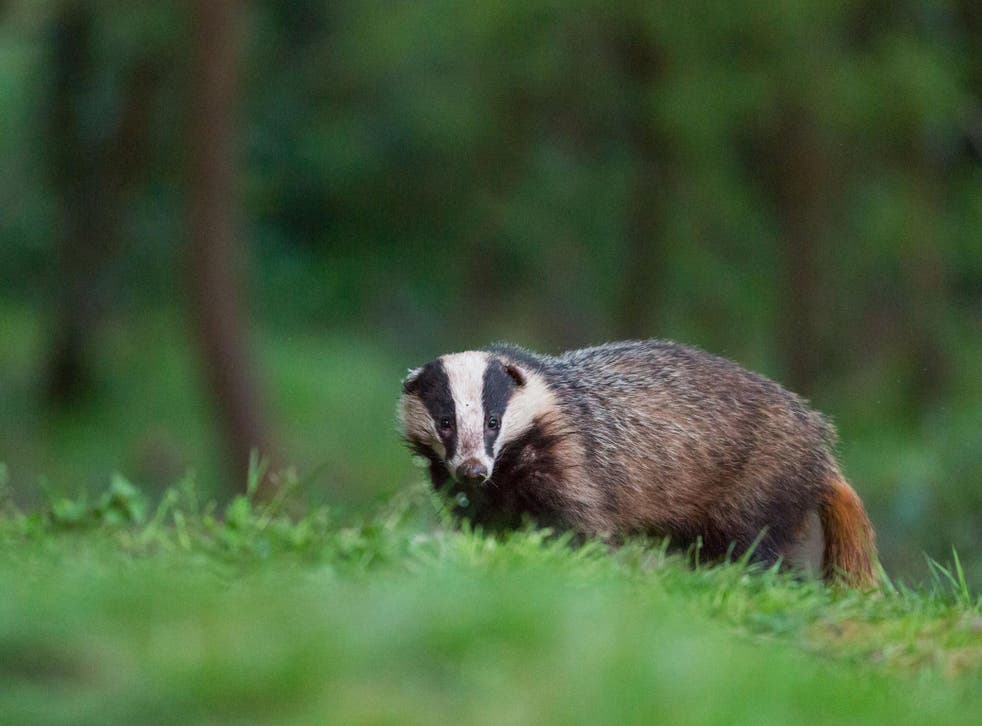 The Government has blocked the release of a report into whether its badger cull is a waste of money.
The major analysis, held by the Department for Environment, Food, and Rural Affairs, is being kept from the public despite requests for its release under transparency rules.
The Badger Trust, an animal welfare charity, asked the department to disclose the Department's cost benefit analysis of cull pilots undertaken in 2013 and 2014.
The analysis would show whether officials thought the policy was actually worth the money spent on it.
The Department however refused, arguing that it was "in the public interest" not to release the information to the public.
Badger Trust director Dominic Dyer told the Daily Mirror newspaper the report was being kept secret because its findings would likely undermine the Government's policy.
"The Government's reluctance to release this information proves what we have known all along - the badger cull is a hugely expensively, scientifically flawed and inhumane policy which is likely to make no significant contribution to lowering the level of bovine TB in cattle," he said.
Figures revealed by the Independent in June found that only one of four slaughtered badgers tested for TB actually had the disease.
An estimate in September found that the cull, which is supported by some farmers, cost the taxpayer £7,000 for every badger kill.
Despite the poor press around the cull, the Government has announced that it plans to continue with and expand the practice.
Defra said in their response to the Freedom of Information Request: "We recognise that there is a public interest in disclosure of information concerning the badgerculls in order to enable the public to assess the quality of policy formulation, advice and guidance, to enhance transparency of decision making and increase Government accountability.
"However, Defra has concluded that the public interest in withholding the information sought outweighs the public interest in its disclosure.
"The assessment of value for money is still in draft form. Defra took a measured approach by extending culling to one additional area this year (Dorset) in order to test lessons learned in a new area and to expand the evidence base that will be used to inform analysis of badger cull cost assumptions and value for money.
"Information from this year's culls will be used to refine Defra's cost assumptions in the coming months and releasing an interim assessment before it has been finalised could mislead the public, distract from the discussion of effective disease control and impinge on the safe space officials require to develop the policy."
A Defra spokesperson said: "Bovine TB poses a huge threat to our farming industry and has cost £500 million over the last decade.
"We are pursuing a comprehensive strategy, including tighter cattle movement controls, badger vaccination and culling in areas where TB is widespread. Defra substantially reduced its badger control costs from 2013 to 2014 and considers that expected benefits remain in line with the published 2011 Impact Assessment.
"Our strategy of dealing with the disease in cattle and wildlife has worked overseas and is supported by the Government and Defra Chief Scientists, the Chief Vet and other leading vets."
Join our new commenting forum
Join thought-provoking conversations, follow other Independent readers and see their replies