Government survey on attitudes towards green energy cut back following general election
Respondents no longer asked their views on certain types of renewable energy
Oliver Wright
Friday 07 August 2015 12:45 Comments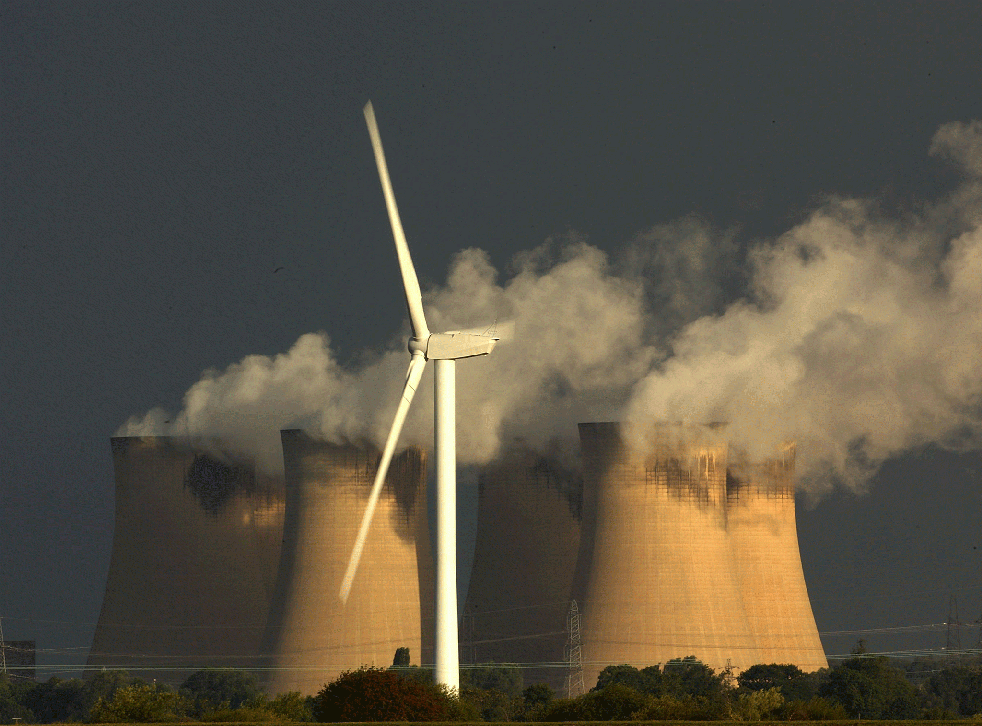 Ministers have quietly ditched part of a Government survey that tracks public attitudes towards renewable energy as they move to slash subsidies from solar and wind generation.
Since 2012 the Department of Energy and Climate Change has monitored changing views on different sources of power generation in face-to-face interviews across the UK.
But the latest survey – released this month - reveals striking omissions from the questions being asked.
In particular respondents were no longer asked about their views on particular types of renewable energy.
The previous survey, carried in March, revealed that solar energy was supported by 81 per cent of the population while even on-shore wind won the support of 65 per cent of the population.
In contrast shale gas fracking, which is being enthusiastically backed by the Government, is supported by just 24 per cent of the public.
Nuclear power is supported by just 29 per cent of the public at a time when the Government is about to launch an ambitious programme to built a new generation of stations which will eventually cost billions of pounds in levies on electricity bills.
Green groups have raised concerns that the emissions are a deliberate attempt not to collect data that could undermine the Conservative Government's current strategy to push for fracking and nuclear power at the expense of renewables.
Such official surveys are often used by industry and environmentalists to make the case for changing Government investment priorities.
A question which asked the public to rate the threat of global warming in a list of issues they cared about was also dropped from the latest questionnaire.
In the previous previous research published in March two thirds of people (66%) reported feeling very or fairly concerned about climate change.
However the Department has insisted there was nothing untoward in the omission and said that the break down would be included in future surveys.
"Under the previous Government a review of these statistics was launched to ensure they were useful and cost effective," said a spokeswoman.
"As public support for renewables has been stable for the last few years the frequency of some renewable questions have been reduced. Data on specific renewables will still be published twice a year."
But Daisy Sands, Head of the Energy Campaign at Greenpeace, said it appeared ministers did not want official figures showing that Government policy was at odds with public opinion.
"In previous years the poll showed that renewable energy and especially solar energy, receive overwhelming support from the public. It appears that DECC doesn't want to highlight just how popular renewable energy is with the public as this year they failed to include the question in the survey.
"It seems unlikely to be a coincidence as the government has recently proposed axing solar subsidies that are supporting this nascent but booming industry that is creating new jobs and helping to cut the UK's carbon emissions.
"While popular renewable energy technologies are having their financial support axed, the fracking industry - which has become more unpopular than ever, is getting preferential treatment. This shows just how out of step this government is from the public's attitudes on renewable energy."
Speaking on behalf of British Wind, a partnership of independent renewable energy generators, Andrew Whalley said: "Previous Government polls consistently showed that the cheapest large scale renewable - onshore wind - was supported by more people than fracking and nuclear combined. By dropping this question from the survey it makes it easier for the Government to ignore the facts and to instead base its approach on the views of a minority, whose opposition to onshore wind will push up bills for the rest of the country."
Register for free to continue reading
Registration is a free and easy way to support our truly independent journalism
By registering, you will also enjoy limited access to Premium articles, exclusive newsletters, commenting, and virtual events with our leading journalists
Already have an account? sign in
Join our new commenting forum
Join thought-provoking conversations, follow other Independent readers and see their replies