Aviation biofuel would need half of UK agricultural land, report says
The Royal Society said a portfolio of alternative fuels will be required to meet current passenger demand and achieve net zero.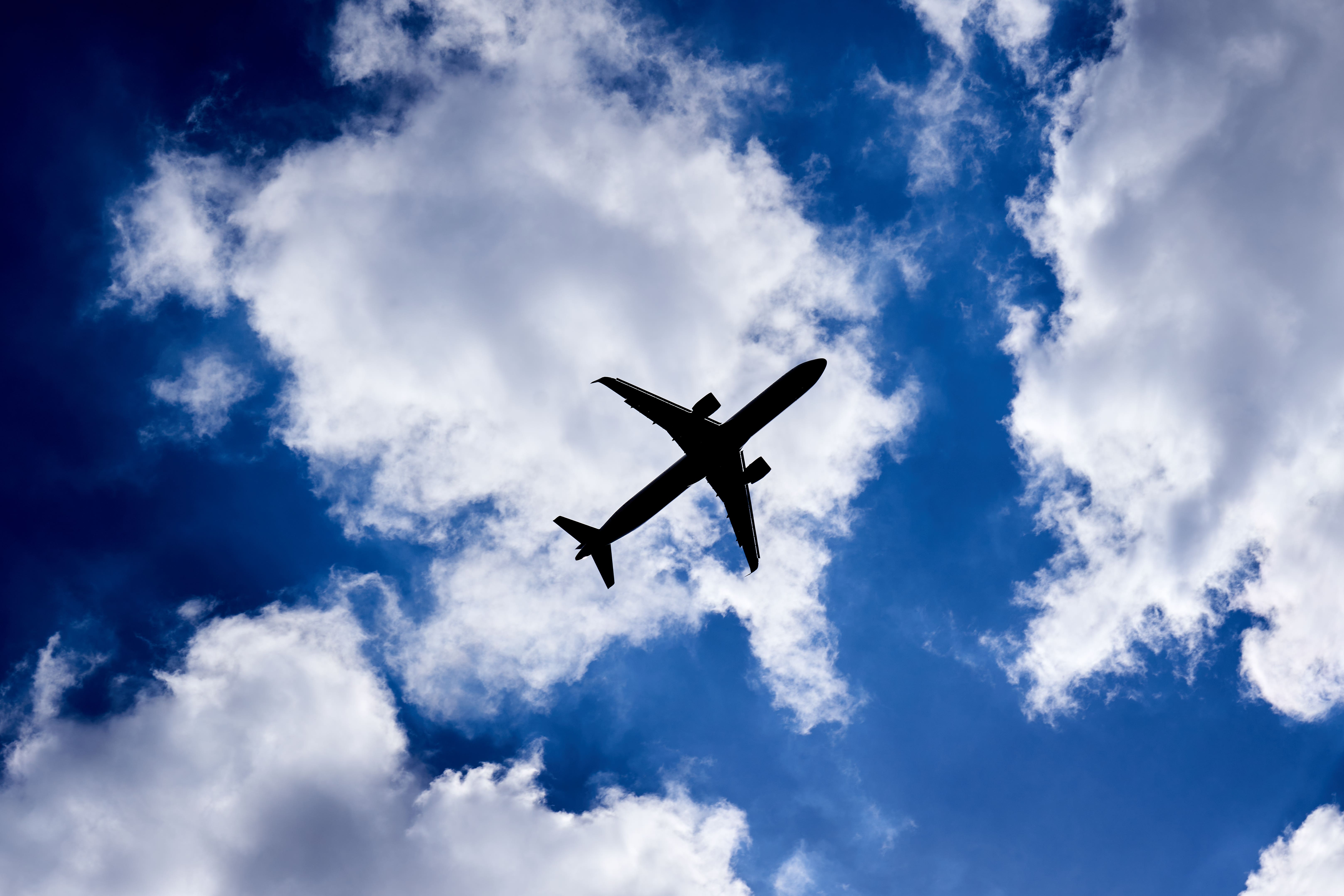 Replacing jet fuel with biomass would require the UK to give up 50% of its agricultural land to sustain current passenger levels, according to a new report from the Royal Society.
In examining how the aviation industry can reach net zero, the authors said there is no single, clear alternative to kerosene, with biomass requiring huge tracts of land and other options, such as hydrogen, ammonia and synthetic fuels requiring a massive increase in renewable energy production.
The Government is relying on the development of alternative fuels to continue growth in aviation and to allow passengers to enjoy "guilt-free travel".
In its Jet Zero Strategy published last year it said it wants five "sustainable aviation fuel" plants under construction by 2025.
Figures taken pre-pandemic show UK aviation consumes 12.3 million tonnes of jet fuel and produces 8% of the UK's greenhouse gas emissions, with the lack of alternative options making it one of the hardest industries to decarbonise.
Producing enough green hydrogen – which is created by splitting water molecules into oxygen and hydrogen with renewably-generated electricity – would require more than doubling or tripling the UK's renewable capacity.
It would also mean the development of new aircraft and airport infrastructure to store and transport fuel as well as new training and safety regimes.
Professor Graham Hutchings, chair of the report's working group, said: "The requirements for an alternative to jet fuel, to kerosene, is energy density, has to be sufficient to sustain short and long haul flights, it must be produced globally at scale, it must be cost-competitive and it must be implementable by 2050."
Using ammonia, which is made using hydrogen, would also require around a tripling of renewable energy capacity and a substantial retrofit of aircraft to accommodate it.
Other forms of fuel which use captured carbon to produce synthetic or electrofuels could be used in existing aircraft engines but would need five to eight times the renewable capacity.
Professor Marcelle McManus of the University of Bath said: "With all of these fuels we need to have new supply chains, new resources and at the scale we need, this is not going to come without difficulties.
"How and where they're produced will have significant impacts on their impact and their cost."
She also said that many biofuel sources would not meet the EU's target for sustainable energy sources – called RED II – because of their production emissions.
The Royal Society authors identified rapeseed, fast-growing poplar trees and miscanthus as energy-providing crops, but because of the amount of land needed, they said, there has been a growing interest in using biowaste such as used cooking oil.
They said the UK is "highly reliant" on importing raw material for biofuel, known as feedstocks, with 423 million litres of used cooking oil imported from China alone in 2021.
Converting waste from the 250 million litres of vegetable oil produced in the UK would produce only 0.3 to 0.6% of the UK's annual jet fuel needs.
A spokesperson from the Department for Transport said: "The UK's Sustainable Aviation Fuels programme is one of the most comprehensive in the world.
"Our Jet Zero Strategy sets out how we can achieve net zero emissions from UK aviation by 2050, without directly limiting demand for aviation. Sustainable aviation fuels and hydrogen are key elements of this, and we will ensure that there is no impact on food crops."
A spokesperson for Airlines UK, the industry's trade body, added: "There is no magic bullet, but by modernising airspace to make flying more efficient, by introducing new zero-emission technology like hydrogen aircraft and by upscaling the use of sustainable aviation fuels this decade, it can be achieved.
"Critically, the UK does have sufficient feedstocks for sustainable fuels, which would be drawn initially from household, commercial, agricultural and forestry waste and waste industrial gases – and do not compete with food crops."
The report also said that replacing kerosene may not completely stop planes from warming the Earth's climate.
Contrails, which are caused by water vapour freezing on soot particles from a plane's engine, can sometimes spread into cirrus clouds and then warm the atmosphere by trapping infrared radiation.
It is thought that up to two-thirds of the climate-warming effect from aviation comes from non-CO2 sources like contrails, though there is a wide degree of uncertainty about this.
Cait Hewitt, policy director at Aviation Environment Federation, which campaigns on aviation's environmental impacts, said: "The elephant in the room here is of, course, the need to fly less.
"One area that would really benefit now from some Government-funded research is how to deliver better standards of living, continued connectivity for businesses, and sustainable employment for the aviation workforce without the continued growth of flying.
"Tax cuts for domestic tourism and leisure and promotion of alternatives to in-person business flights would be good places to start."
The Climate Change Committee, which advises the Government on how to reach net zero, said in its sixth carbon budget that passenger demand should not rise more than 25% by 2050 from its pre-pandemic levels.
At its current rate, demand is expected to grow by 65% without any further airport expansions, though Bristol Airport was recently granted permission in the High Court to expand and five others have similar plans.