New environment bill removes power to fine government for missing targets
'Brexit will mean relinquishing protections ingrained in EU membership, and this bogus watchdog will have little in the way of bark, let alone any bite, to deal with it,' says Green Party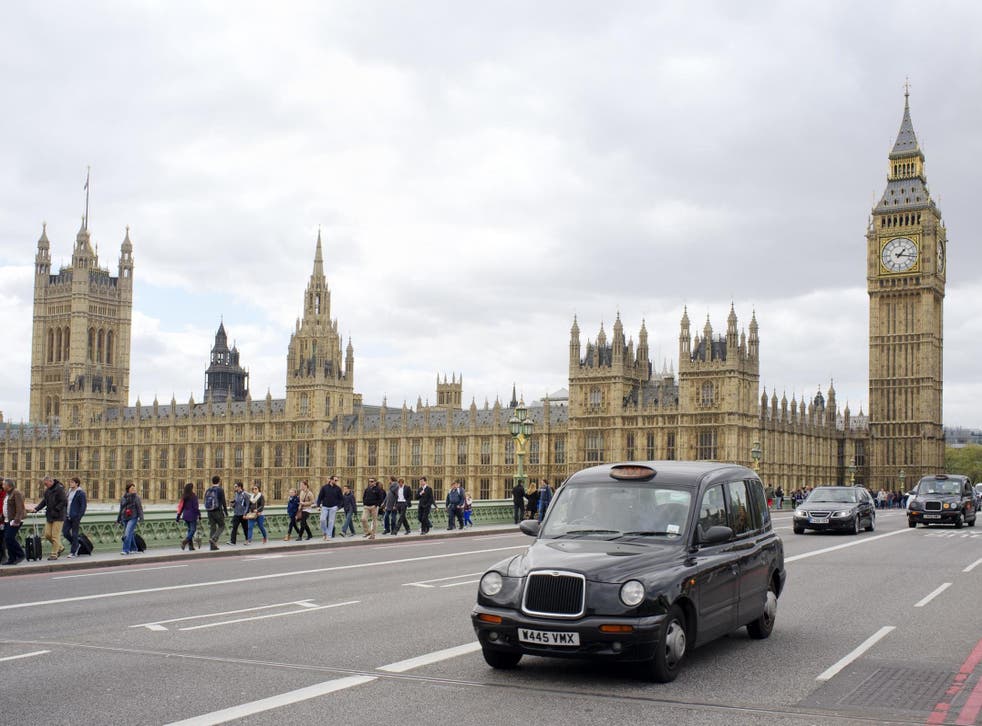 The new environment watchdog will have no power to fine the government if it fails on its own commitments to protect the natural world, it has been revealed.
Currently, most of the UK's environment rules are enforced by the EU which has the power to impose heavy fines for missing environmental targets such as cutting pollution.
Details of the post-Brexit environmental legislation planned by the government reveal the new Office for Environmental Protection (OEP) – which will have around 120 staff and be based in Bristol – will not have the same power to hold it to account.
Jonathan Bartley, co-leader of the Green Party, told The Independent: "As we have seen again and again this government is not serious about its environmental commitments, and now it looks as if the body that is supposed to hold the government to account won't even have power to fine it.
"Brexit will mean relinquishing the environmental protections ingrained in EU membership, and this bogus watchdog will have little in the way of bark, let alone any bite, to deal with it."
Extinction Rebellion block entrance at City Airport

Show all 51
The OEP will lead on efforts to monitor a range of policies on issues such as air quality, tackling plastic pollution and meeting net-zero climate goals.
However, some environmentalists are concerned the watchdog will not have proper funding to scrutinise laws, investigate complaints and take enforcement action properly.
Conservative peer Lord Randall, who previously advised Theresa May on green issues, told the BBC: "I can see it might look silly if one government body fines another, but it would be a very powerful weapon."
The long-awaited bill, which will also enshrine environmental principles in law, is not likely to make progress as a general election is expected to be called in the coming weeks or months.
But the legislation, which builds on a series of announcements on the environment under Ms May's premiership, shows the government is keen to set out its green credentials in the face of rising public concern over climate and wildlife.
There will also be measures to ensure net gains for wildlife in new developments, with housebuilders required to show they have delivered a 10 per cent boost in nature. The bill will also use the "polluter pays" principle to make the government consider the environmental implications of every decision.
Environment minister Zac Goldsmith described the bill as a "landmark" piece of legislation. He told BBC Radio 4's Today programme: "It is a world-leading bill. It guarantees a number of things.
"It guarantees that our standards, at least, will not go down. Preferably, they'll go up, they'll improve.
"And it guarantees that there will be a new regulatory system – a new body, an independent regulator, whose job will be to hold government and government departments and local government and public bodies to account."
Mr Goldsmith added: "My view is that the power that this body has is enough to ensure that governments play by the rules and that departments play by the rules.
"I had a note from one of the people who's been campaigning hardest for this body, an outsider, an environmentalist, saying, 'I asked for legislation with teeth, a new body with teeth, and you sent us a great white shark'.
"And I think for most of the people who've been campaigning on this, if not all of them, this is really good news."
Among the measures in the draft legislation being introduced are plans for a legally binding target to reduce air pollutant PM2.5, a fine particulate matter. There will also be a boost to local powers to address air pollution from domestic wood burners.
And, in the case of a repeat of the Volkswagen emissions scandal which revealed cars were emitting more pollution than tests showed, ministers will be able to demand manufacturers recall vehicles that do not meet relevant standards.
There will also be measures the government said would ensure net gains for wildlife in new developments, with housebuilders required to show they have delivered a 10 per cent boost in nature.
And after Sheffield Council faced criticism over tree-felling, the bill also includes steps to give communities a greater say in the protection of local trees.
There will be a more consistent approach to recycling across England, a deposit return scheme for drinks containers and a mechanism for introducing a levy on single use plastics, similar to the carrier bag charge, that could be applied to items such as takeaway cutlery.
Joan Edwards, director of public affairs at The Wildlife Trusts, said: "Nature and the wild places it depends on are in crisis – on land and at sea – and people are crying out for decisive action.
"It is vital that this bill kick-starts a major recovery of natural habitats and provides more space for nature to fight back – before it's too late."
Jane Fonda arrested during climate change protest at Capitol Hill
Debbie Tripley, director of environmental policy and advocacy for WWF, welcomed the inclusion of climate change targets within the draft legislation.
However, she said it was important the new watchdog had real independence and authority to act against those who flout the rules.
She said: "The existing EU regulator can currently impose fines, and we need to see that same power in the UK if we're going to hold government to account over its promise to leave our environment in a better state for future generations."
The environment secretary Theresa Villiers said the bill would secure the health of the natural environment for generations to come.
She said: "That's why our landmark Environment Bill leads a green transformation that will help our country to thrive.
"It positions the UK as a world leader on improving air quality, environmental biodiversity, a more circular economy, and managing our precious water resources in a changing climate."
Additional reporting by PA
Register for free to continue reading
Registration is a free and easy way to support our truly independent journalism
By registering, you will also enjoy limited access to Premium articles, exclusive newsletters, commenting, and virtual events with our leading journalists
Already have an account? sign in
Register for free to continue reading
Registration is a free and easy way to support our truly independent journalism
By registering, you will also enjoy limited access to Premium articles, exclusive newsletters, commenting, and virtual events with our leading journalists
Already have an account? sign in
Join our new commenting forum
Join thought-provoking conversations, follow other Independent readers and see their replies