Grant Shapps urged to end support for burning forest wood and crops for energy
Scientists and activists raise doubts over sustainability claims and whether biomass should be part of national net zero strategies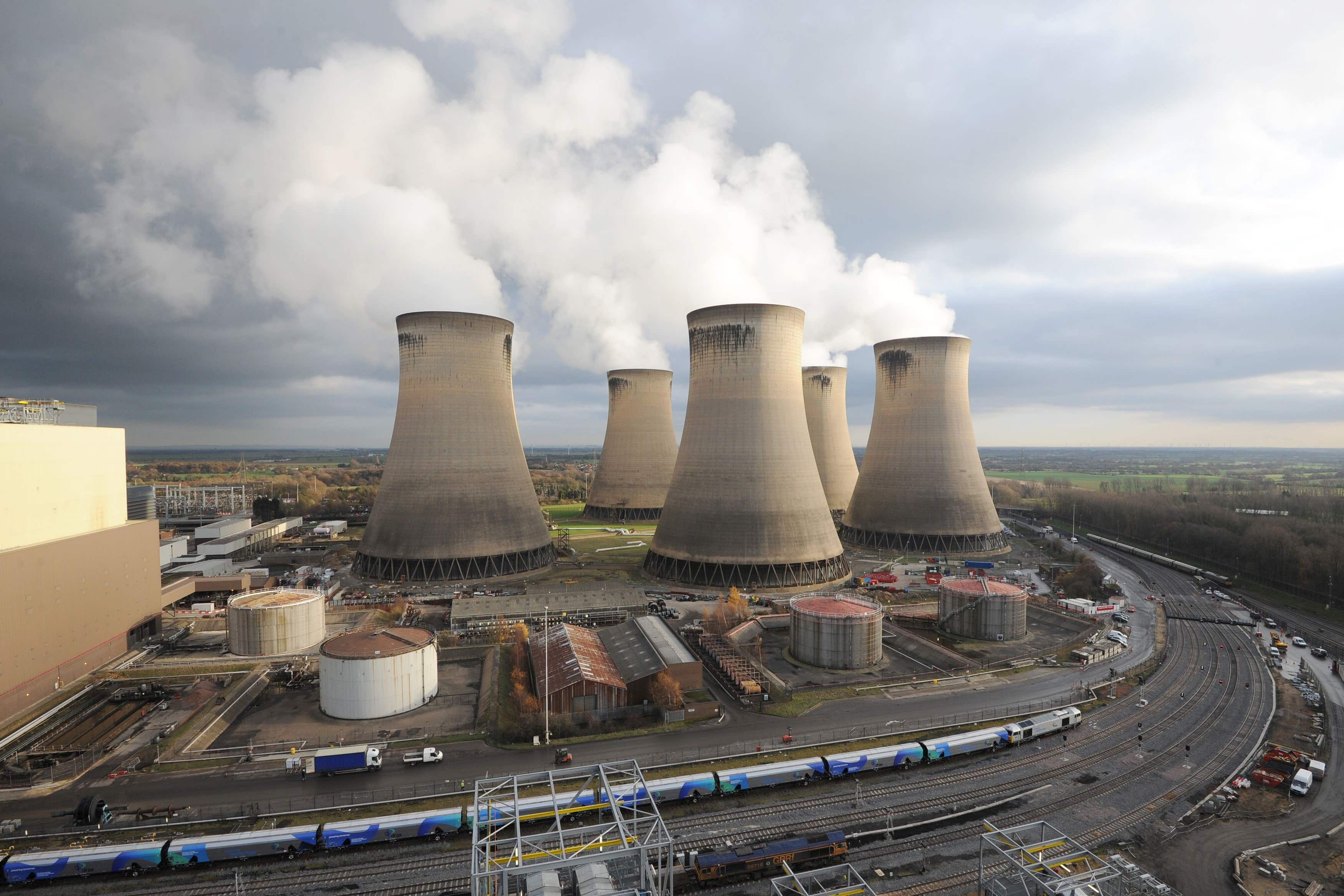 Major campaign groups have joined forces to condemn the continued burning of wood from forests and energy crops in UK power stations.
Campaigners from Greenpeace, WWF, the RSPB, Wildlife Trusts, Wildlife and Countryside Link and Mighty Earth are among the NGOs who have penned an open letter to energy secretary Grant Shapps ahead of the expected publication of the government's new Biomass Strategy.
The activists are calling on ministers to end all subsidies for burning wood from forests and energy crops in power stations and to not award energy companies any new support or contracts to do so.
Bioenergy has been promoted as a carbon-neutral and renewable energy source on the basis that the emissions released by burning wood and crops can be offset by the carbon dioxide taken up by those planted to replace them.
The industry claims that the wood is sustainably sourced from forestry waste – like twigs and offcuts rather than whole trees – and that carbon capture technology can help to catch CO2 emissions when its burned.
But scientists and activists have been raising serious doubts over the veracity of these sustainability claims and whether biomass should play a major role in national net zero plans.
"The assumption that burning wood is carbon neutral is false," the campaigners wrote on Friday.
"It is very different than the genuinely low-carbon energy provided by wind, solar, or geothermal.
"Bioenergy power plants are some of the biggest sources of carbon dioxide in the UK.
"It is assumed that they can offset their emissions by regrowing the trees that are cut down. But this can take decades – time we don't have in the race to cut emissions and tackle climate change."
In the letter, the campaigners also claimed that burning wood pellets has been found to increase energy bills, carries higher risks to UK energy and food security compared to wind and solar, and causes pollution that can negatively affect health and nature.
They disputed government and industry arguments that carbon capture technology can make bioenergy "carbon negative", adding that the UK's net zero plans are based on "flawed calculations".
Elsewhere, they raised concerns that subsidies will be granted to power companies if they commit to use carbon capture technology – but regardless of whether they actually do so.
"Billions of billpayers' money may be used for business-as-usual burning of trees," the letter warned.
The government is set to unveil a new biomass strategy at the end of June, outlining how using sustainably-sourced wood and carbon capture technology can help the UK reach net zero.
Energy giant Drax, which runs the wood-burning power plant in Yorkshire, has been hoping the Government will extend wood burning licences beyond the current 2027 expiration.
But the recent Climate Change Committee's report into the government's net zero progress found that biomass power plants must not be given contracts to operate from 2027 if the UK hopes to achieve its targets.
The majority of biomass burned in the UK is sourced and shipped from countries like the US, Canada and Estonia with producers often relying on government subsidies to make profit.
Many been rocked by scandals in recent years, facing allegations of cutting down whole trees rather than just forestry waste and polluting the air of vulnerable communities where the wood pellets are made.
The campaigners referred to reports that Drax's own scientific advisers told the company to stop calling biomass "carbon neutral" and referring to the wood it uses as "waste".
They also cited research which found that Drax is a major PM10 polluter – small particles that can be inhaled and cause health issues.
Gemma Hoskins, senior UK director at Mighty Earth, said: "Chopping down trees to make wood pellets to burn for electricity is not carbon neutral, it's a carbon nightmare, releasing more carbon into the atmosphere than coal."
Alex Mackaness, senior policy adviser for bioenergy at RSPB, said: "Moving forward, burning trees for electricity generation, even with carbon capture and storage, should not be supported, and instead the Strategy must identify how we best use the scarce biomass resources we have at our disposal in a way that delivers both for people and nature."
Matt Williams, campaigner for Cut Carbon Not Forests, added: "It has become crystal clear how bad burning trees is for the climate, forests, and people's energy bills.
"It's time to consign burning trees in power plants to the past, and focus on protecting forests."
A Department for Energy Security and Net Zero spokesperson said: "We are committed to maintaining our strict biomass sustainability criteria, to ensure biomass use genuinely contributes to the UK's decarbonisation efforts and is in line with the UK's climate and environmental goals.
"Our ambition is to remain at the forefront of biomass sustainability, strengthening our already strict criteria where required.
"The Biomass Strategy will present further detail on this area."
PA has contacted Drax for comment.