Great Barrier Reef can only survive if global warming is curbed, scientists warn
In one area up 83 per cent of the coral has died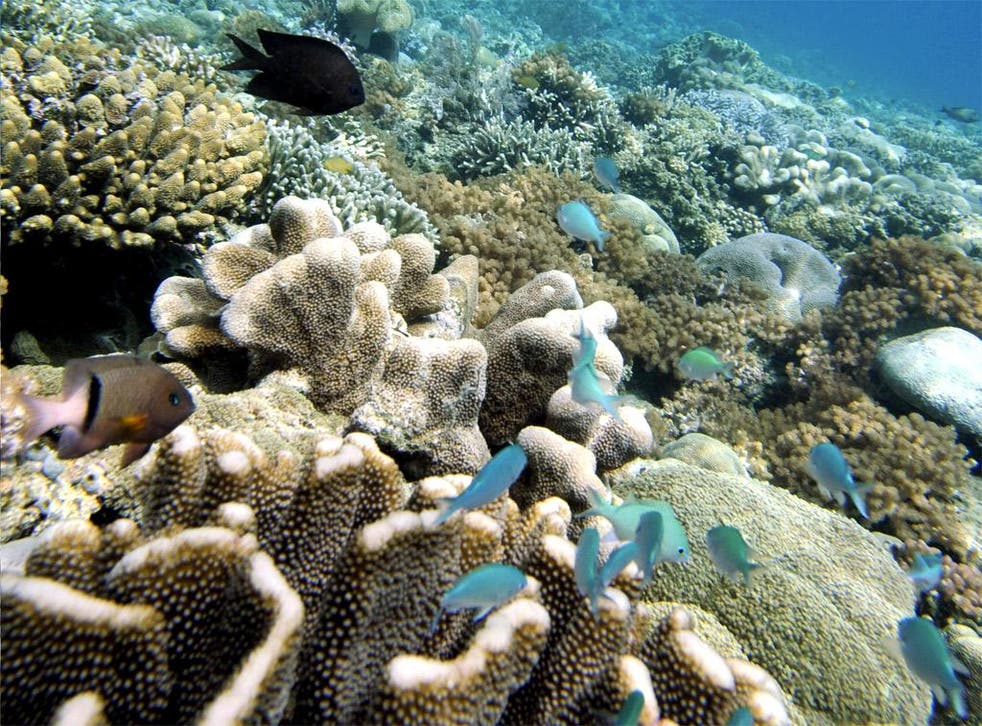 Australia's Great Barrier Reef is under serious threat of disappearing entirely and stopping global warming is the only way to save it, scientists have warned.
Damage caused by warming seawater to the world's largest living structure is much greater than was originally thought, according to a report in the journal Nature, which said that there had been "unprecedented" global coral bleaching had been caused by record temperatures in 2015/16.
As a result, its authors warned that "immediate global action to curb future warming" was essential if coral reef are to survive.
Bleaching, which strips the reef of its colour and life, is a sign that corals are under heat stress.
Although it is often a precursor to death corals do have the capacity to recover if they are exposed to cooler water.
Although bleaching episodes have happened before, scientists found this latest one to be by far the most widespread and damaging.
"We didn't expect to see this level of destruction to the Great Barrier Reef for another 30 years," the report's lead author, Professor Terry P Hughes, told The New York Times.
Professor Hughes, who serves as the director of the Centre for Coral Reef Studies at Australia's James Cook University, added: "In the north, I saw hundreds of reefs — literally two-thirds of the reefs were dying and are now dead."
The research showed that in one area near the northeastern city of Cairns, up to 83 per cent of the reef has died.
The beauty of coral reefs

Show all 6
In the last two decades, exposure to heat has triggered three mass coral bleaching in 1998, 2002 and 2016.
But the phenomenon seems to be intensifying as climate change is affecting the oceans' temperature and acidity levels.
Only nine per cent of the reef has reportedly avoided bleaching since 1998.
The research found that the protection of reef has little or no resistance to extreme heat and the bleaching appears to be continuing, according to an aerial survey undertaken by the Great Barrier Reef Marine Park Authority (GBRMPA) earlier this year.
"I think what's important is that the climate is changing and that is bringing a much greater frequency of extreme weather events to the Great Barrier Reef," David Wachenfeld, a member of the authority, told ABC News.
He added thhat survey had given him enough information to "regrettably" confirm another mass bleaching was occurring.
"In total, those extreme weather events and the overall impact of climate change is a major threat to the future of the reef," he said.
Join our new commenting forum
Join thought-provoking conversations, follow other Independent readers and see their replies