Greater Manchester to ban fracking, paving way for confrontation with government over controversial industry
Announcement should 'should boost confidence of other councils' to oppose shale gas drilling, say campaigners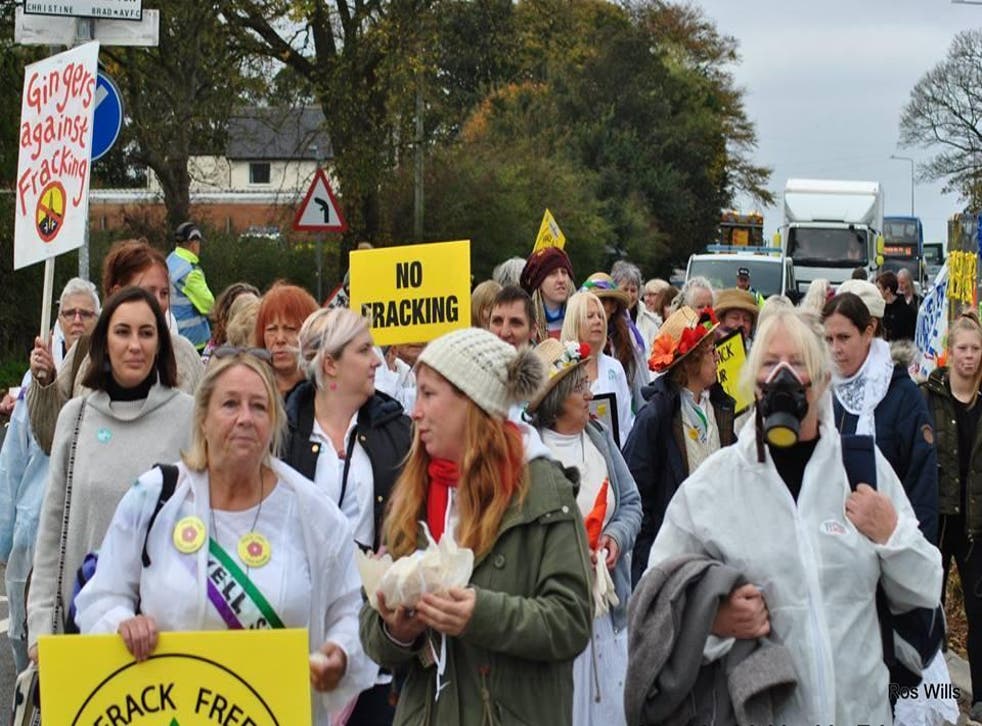 Greater Manchester is to effectively ban fracking, raising the prospect of fresh confrontation with the government over the controversial industry.
All of the region's 10 councils are to implement planning policies which create a "presumption" against drilling for shale gas in their areas, Manchester mayor Andy Burnham has announced.
Campaigners said the move was the latest sign that the tide was turning against fracking, which has been the subject of multiple legal battles across the country.
Critics of fracking say it poses environmental and health risks. Drilling at the UK's only operational fracking site, run by Cuadrilla in Lancashire, has repeatedly been halted due to earth tremors.
But ministers support the industry and last year unveiled plans to accelerate the development of new drilling sites.
A string of government licences have already been handed out to fracking firms for sites in Greater Manchester, including Wigan and Salford, although only test drilling has taken place so far.
The region's councils are to implement a presumption against all applications to develop shale gas extraction sites as part of Manchester's efforts to become carbon neutral by 2038, Mr Burnham said.
"This is quite a radical policy, making quite a big statement," he told the Manchester Evening News. "It's a firm position on behalf of the ten boroughs and Greater Manchester as a whole, where we have large numbers of potential sites.
"I think that's quite significant when we have the issue with Lancashire."
Fracking began at Cuadrilla's site in Preston New Road, Little Plumpton, Lancashire, in October last year despite fierce local opposition and legal battles. Lancashire County Council had voted to reject the firm's planning application, but was overruled by the government.
UK news in pictures

Show all 50
Firms would be able to appeal rejected applications in Manchester, but the region's authorities hope their policies will deter applications and strengthen their position in the event of any disputes.
London mayor Sadiq Khan is finalising similar plans, having said there is "absolutely no place for fracking" in the capital.
Campaign group Frack Free Lancashire welcomed Manchester's announcement and urged other local authorities to follow suit.
It said: "The planning measures that will be put in place should boost the confidence of other councils to also implement a presumption against fracking.
"Here in Lancashire, our democratic right to say no was taken away from us when the government overruled Lancashire County Council.
"Fracking is a social pariah, with more and more communities rejecting it. Climate change is real and it's here now. We urgently need green energy solutions, not the dirty carbon-intensive fossil fuels of old."
Join our new commenting forum
Join thought-provoking conversations, follow other Independent readers and see their replies